Deadpool 2 Co-Star Says Reshoots Are No Big Deal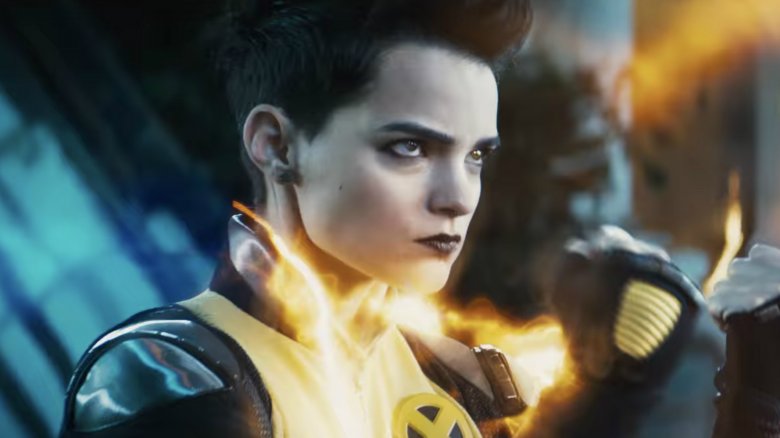 The term "reshoots" seems to have a negative connotation, but Brianna Hildebrand said there's no cause for concern about the additional footage filmed for Deadpool 2. 
Speaking to ScreenGeek at MCM Comic Con, the actress who plays Negasonic Teenage Warhead shot down rumors that director David Leitch wanted to fix things that test audiences didn't like. 
"No, it was nothing that had gone wrong," Hildebrand said. "I think it's a common misconception too, that people think that reshoots are to fix things that people didn't like. A lot of the time, reshoots are to add more of the things that people loved. [Filmmakers] watch their films again and are like 'better fix that.' I don't know how much I can say about that. Usually [directors] hate it when you talk about their reshoots, solely because people think that it's because the film was bad for the test audience. But it was all good."
Reports (via MovieWeb) recently surfaced saying the eagerly anticipated Deadpool sequel underwhelmed during test screenings. But other reports (via Collider) said the film got rave reviews and Leitch was just adding more Cable (Josh Brolin) and Domino (Zazie Beetz) because fans couldn't get enough of them. A few weeks back, Brolin confirmed to Entertainment Weekly that he was filming the reshoots in Vancouver, and he didn't sound worried at all. 
Reshoots have become a very normal part of the filmmaking process, especially when it comes to big-budget blockbusters. And as Hildebrand said, they're not always about correcting mistakes. Hopefully they filmed at least one joke about it during the reshoots. 
We won't have to wait much longer to see how it all turned out. Deadpool 2 will hit theaters on May 18.