Chicago Med's Steven Weber Holds The Show's Military Representation Close To His Heart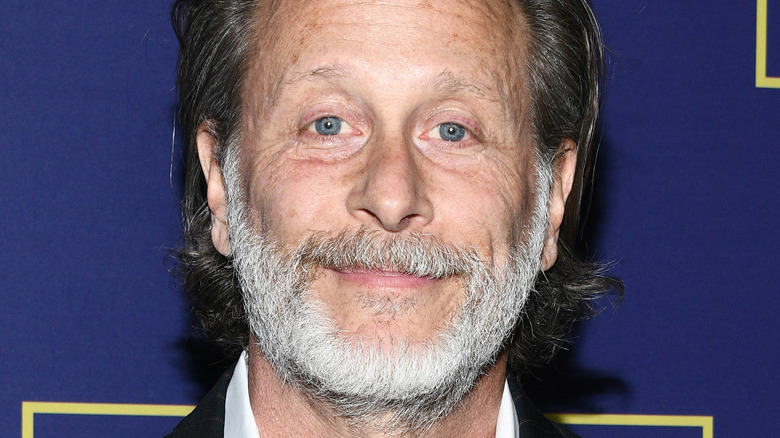 Araya Doheny/Getty Images
By late 2012, Derek Haas and Michael Brandt's "Chicago Fire" was up and running, and audiences couldn't get enough. Week after week, they'd tune in to see what would happen under the roof of the Chicago Fire Department's Firehouse 51 next. However, little did they realize that, slowly but surely, a television empire was under construction behind the scenes. "Chicago P.D." popped up a mere two years later, and the very next year, "Chicago Med" followed suit, making it abundantly clear that what would become the One Chicago franchise was here to stay.
While it's not exactly the most popular or talked-about "Chicago" series on the small screen, "Chicago Med" has done pretty well for itself since its 2015 debut. At the time of publication, the spin-off has extended to eight seasons and is rapidly approaching the 200-episode mark with little sign of slowing down. This longevity could be attributed to any number of things, ranging from the cast to the stories they're involved in, but for relative newcomer Steven Weber, who plays Dr. Dean Archer, there's something more to the program that makes it so special.
One of the things that Weber loves about "Chicago Med" is its military representation. Here's why he holds it so close to his heart.
Weber has a personal connection to military veterans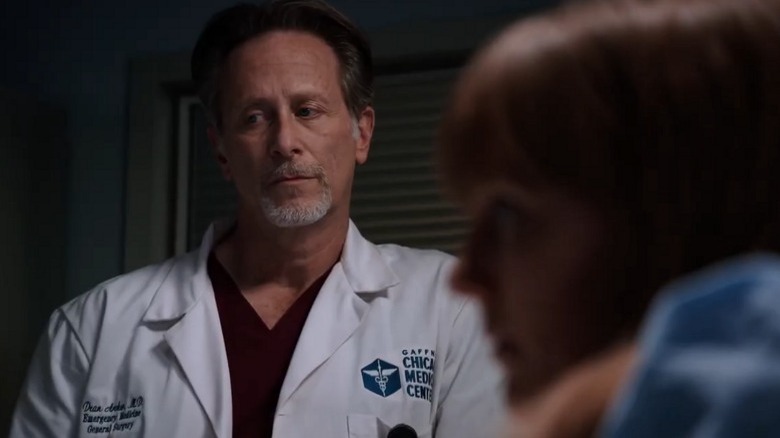 NBC
Steven Weber sat down with One Chicago Center to discuss his work on "Chicago Med," and in doing so, he pulled back the curtain on his personal feelings toward the show. As he told the publication, one of the things that he quite appreciates is its willingness to represent the impact military service can have on an individual — specifically through Dr. Archer and Dr. Ethan Choi (Brian Tee). This is especially resonant due to his real-life connection to military veterans. "I work with an organization called New Directions for Veterans, and they are very much concerned with helping veterans who are homeless, helping them if they're sick, helping them financially," he said.
Weber goes on to note that he's worked closely with New Directions for Veterans for several years and that this has made him even more appreciative of the efforts of "Chicago Med" to highlight veterans' issues. In fact, the series has even gone as far as including real-life veterans in some cases. One, highlighted by the Wolf Entertainment Twitter page, noted that for an episode involving a Veterans Affairs hospital, they enlisted 15 actual veterans to work as background actors. The replies were full of folks thanking them for their service and even some vets thanking the "Chicago Med" team for the cameo opportunity.
In ways noticeable in front of the camera and behind it, the minds behind "Chicago Med" display a clear love for active and retired military personnel. Steven Weber clearly isn't alone in his efforts to show his appreciation for those who've bravely served.