Whatever Happened To Cropsticks After Shark Tank?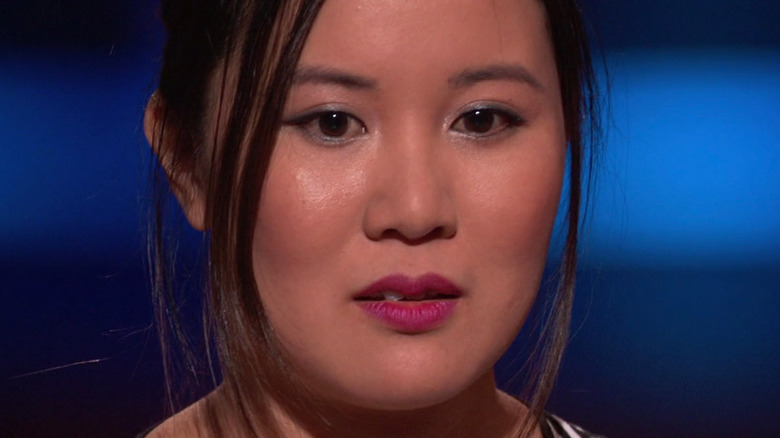 ABC/Hulu
Plenty of entrepreneurs have appeared on "Shark Tank" to pitch a product that they claim is an innovation on an existing object. Some of these products, like the FiberFix ultra-strong adhesive tape or the PhoneSoap smartphone sanitizer, have gone on to become "Shark Tank" success stories. However, few products can claim to be as innovative as "Cropsticks."
As creator Mylen Yamamoto pitched them to the sharks, Cropsticks are an improved version of an eating utensil that has been in use for more than 4,000 years. The Cropstick is the world's first disposable chopstick made from bamboo instead of wood. Even better, it has a breakaway table rest that eliminates the need for a separate hashioki.
Yamamoto appeared on "Shark Tank" Season 8 to pitch Croptsticks, with her episode airing in April 2017. Yamamoto's initial ask was for $75,000 in exchange for a 12.5% equity stake in her company. In the end, none of the sharks took a bite. For the majority of them, the big sticking point was that Yamamoto's design cost more than the cost to manufacture traditional chopsticks.
So Yamamoto didn't get a deal, but how is Cropsticks doing today?
Cropsticks has grown into a thriving business, despite the sharks' misgivings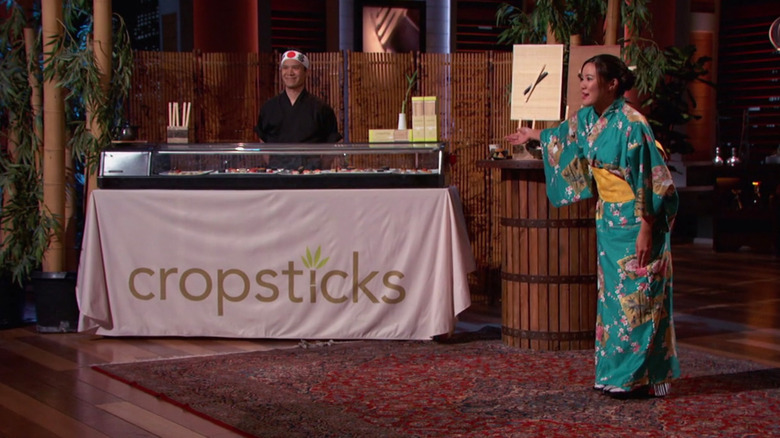 ABC/Hulu
For Yamamoto, just launching Cropsticks was a gamble. As she explained during her pitch, Yamamoto had been teaching entrepreneurship at Loyola University in Chicago for seven years before deciding to become an entrepreneur herself. She was inspired to create Cropsticks after her traditional circular chopsticks kept rolling off her table tray during a flight. 
Yamamoto left her job in 2016. That year, Yamamoto launched a successful Kickstarter campaign for Cropsticks, raising more than $21,000. This led to purchase orders from a few major clients, including the Hyatt hotel chain.
Even though she didn't get a deal with the sharks, Yamamoto continued to build her business. She secured a patent for Cropsticks in 2018, which led to deals with more than 60 restaurants and distributors, including Disney, Hakkasan Group, The Four Seasons, Roy's, and Walgreens (per 2paragraphs).
The surest sign of Cropsticks' success is the fact that it's expanded its product line to include many more offerings. Now, Cropsticks.com sells bamboo fiber straws, traditional chopstick-style Cropsticks without the breakable table rest, and a "Cropmade" sustainable bamboo planter that lets you grow bamboo in your home. Not bad for a business that Mr. Wonderful compared to a young Bambi wandering into a forest full of hunters.