Rick And Morty Season 4 Hasn't Been Officially Ordered Yet, Says Dan Harmon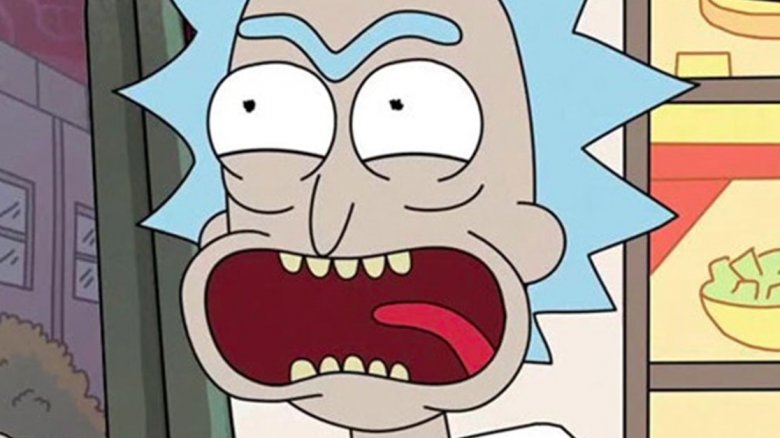 Rick and Morty fans, we've got some not-so-great news for you. 
Season three of Adult Swim's hit animated comedy series Rick and Morty wrapped back in October of 2017, and nearly six months later, there hasn't been a peep about what's to come in season four. Now, an explanation as to why that is has surfaced — but it isn't pleasant. Season four of Rick and Morty hasn't been officially ordered yet. 
Rick and Morty co-creator Dan Harmon revealed on Twitter on Friday that Adult Swim has yet to renew the series for a fourth season, contrary to what a majority of fans had assumed. Following the series' successful third season, plus the tease that came in the last minute of the "Rickchurian Mortydate" episode, most viewers believed that a new batch of episodes was an inevitability. 
Harmon clarified that's not the case, however, after a disgruntled fan criticized him for "wasting time" animating characters for rap group Run the Jewels' recent music video instead of focusing all of his attention on the next season of Rick and Morty. The user also called Harmon a "lazy alcoholic" to pack an even more insulting punch. 
Harmon wrote in response to the harsh tweet, "I hear ya, tough spot. On one hand, it can be challenging, especially with crippling lazy alcoholism, to write a show that hasn't been ordered by a network. On the other hand, the thought that fans like you pay the price ... I mean ... I'm gonna grab a drink."
Given Rick and Morty's overall popularity and its record-breaking ratings from last season, it's a little hard to understand why Adult Swim still hasn't ordered a fourth season. Factor in the time it takes to write and animate the series, and Adult Swim's hesitation in renewing Rick and Morty might spell trouble for the series. Fans, even the irritated one who had no issue throwing sharp words Harmon's way, could be facing an even longer wait between seasons three and four than they endured between seasons two and three. Currently, it doesn't seem too unreasonable to say that it will be late 2019 or early 2020 before we see Rick and Morty pop up on our television screens again. 
In the past, Rick and Morty writer Ryan Ridley expressed frustration over delays such as this one. "They really take their time," he previously told The Detroit Cast. "I never understood why everybody — all parties, Dan [Harmon], Justin [Roiland], and Adult Swim — didn't get their s*** together, and make the show fast; I just don't get it. It doesn't make any sense to me. I'm sure they all have their reasons."
All things accounted for, Harmon followed up his bombshell of a tweet by explaining that he doesn't regret bringing Rick and Morty into existence, even with the sometimes stubborn fanbase and the difficulties that go on behind the scenes. 
"No, no, no," Harmon tweeted when asked if he felt contrite about creating Rick and Morty. "It means the show is popular. Humanity is ten percent garbage. When you see a garbage person digging your favorite s***, don't think, 'Okay, I'm done.' Think, 'Oh wow, nine cool people dig my favorite s***.'"