The Strange Request Joe Pesci Had On The Set Of Home Alone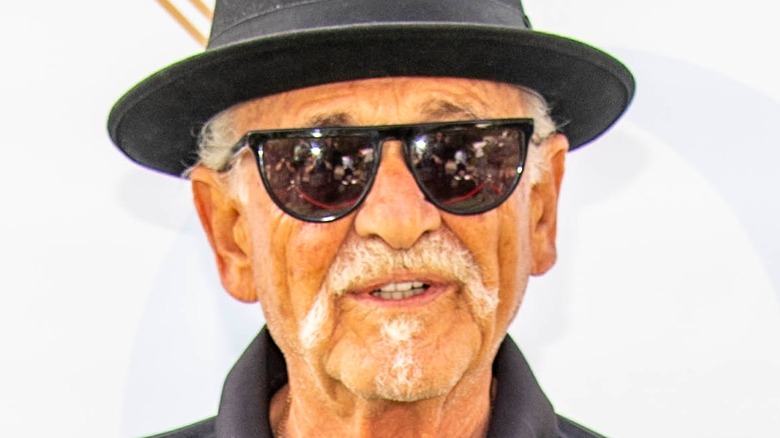 Eugene Powers/Shutterstock
Over 30 years have passed since the incredible holiday film "Home Alone" was released in theaters. And for many families, the Christmas season just isn't the same without watching little 8-year-old Kevin McCallister (Macaulay Culkin) fend off would-be burglars and Kate (Catherine O'Hara) and Peter McCallister (John Heard) leading the family through a busy airport to Chuck Berry's "Run Rudolph Run." It's a timeless kids' movie you shouldn't watch with your children since there are things only adults notice in it.
But those who treat the "family comedy without the family" as an annual Christmas movie staple would do well to check out Season 1, Episode 2 of Netflix's "The Movies That Made Us" series, which covers the ins and outs of the beloved movie. While the episode discusses film setbacks, among other things, it also gives audiences a closer look at what went on behind the scenes and how this incredible tradition almost wasn't made.
One story told by second assistant director James Giovannetti Jr. involves actor Joe Pesci, who portrayed Harry, the better-equipped leader of the Wet Bandits. In between taking a blowtorch to the head, getting a McCallister "M" seared into his palm, masquerading as a police officer, and exchanging banter and frustrations with Marv (Daniel Stern), Pesci kept himself quite busy while off-set, leading to a strange request.
Pesci's call time could be no earlier than 9 a.m. to accommodate his special morning ritual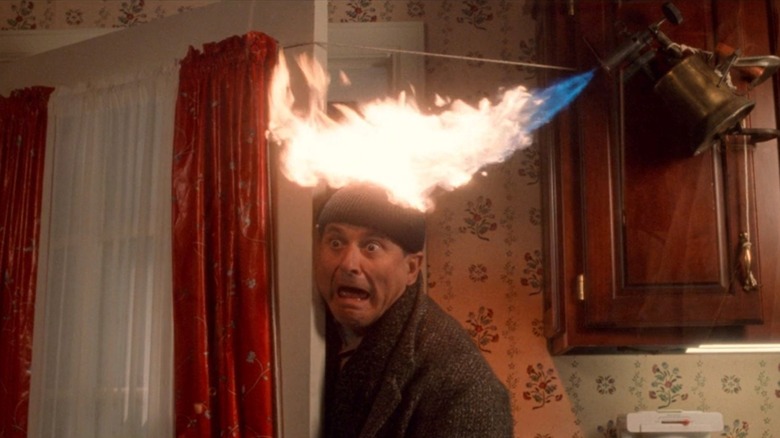 20th Century Studios
In Netflix's "The Movies That Made Us," James Giovannetti Jr. revealed that Joe Pesci specially requested his call time be moved from 7 a.m. to 9 a.m. It wasn't that the call time was too early for him; it was just that it compromised how he preferred to spend his mornings. Pesci liked to start his day by playing golf and wanted to maintain his routine. "He would play nine holes," executive producer Scott Rosenfelt added. Nothing, not even a filming schedule, could get in between Pesci and his time on the green.
It's interesting that Pesci would indulge in such a frustrating sport before getting to set; perhaps it was to help him get into character before coming face-to-face with the demonic, clever, and mischievous Kevin. It might've been an extra acting exercise all along. Or maybe it was just that Pesci simply couldn't go on without his regular tee time. Luckily for Pesci, those in charge appeased him so that he could get some swings in before ultimately serving as a golf ball himself.
Even years later, it seems Pesci is still fond of the gentleman's sport. On Charitybuzz, which auctions off "extraordinary experiences and one-of-a-kind luxury items that benefit important charities," bidders at one point could win a round of golf with him. Looks like Harry could have a heart of gold!