Why Adele Thornton From Devil In Ohio Looks So Familiar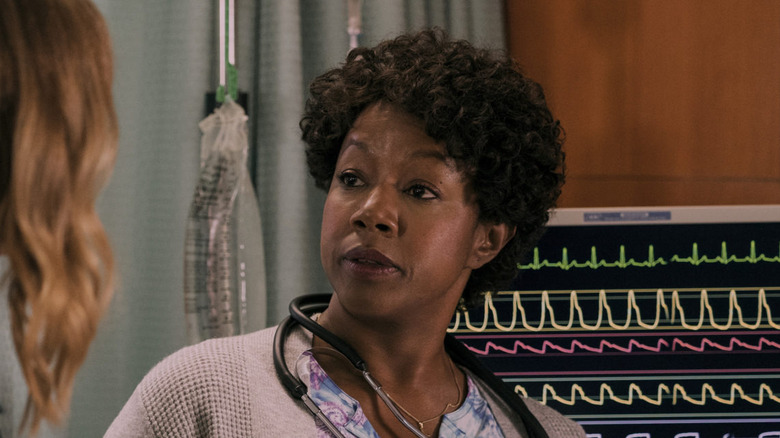 Ricardo Hubbs/Netflix
For fans of devilishly clever thrillers, Netflix's miniseries "The Devil in Ohio" is worth watching for its ending alone. The eight-part series stars Emily Deschanel as Dr. Suzanne Mathis, whose life is upended when an ominous rural cult becomes interested in one of her patients, a mysterious young girl called Mae (Madeleine Arthur).
"The Devil In Ohio" has plenty of disturbing moments and plot twists that come out of the blue, as the show walks the thin line between a horror thriller and a psychological drama. Its suspense requires a lot from the actors, and while Deschanel's Suzanne and Arthur's Mae are the key players in the story, the cast is great across the board.
While comparatively light on A-listers, "The Devil in Ohio" features a number of familiar faces that you might remember seeing somewhere before. One of them is the actor playing Adele Thornton, Suzanne's coworker who's heard a few things about the darkness hiding in Amon County. Let's find out why she looks so familiar.
Marci T. House stirs up the Slotter household in Strange Empire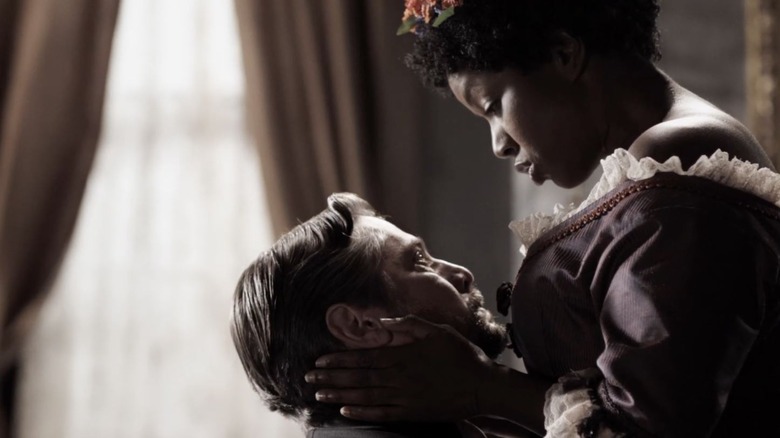 CBS
Marci T. House has been building her screen credits since 1998, often appearing in TV movies and small single-episode roles. However, whenever she takes a recurring role, she proved that she can bring interesting, complex characters to life with great skill. Fans of the short-running Canadian Western drama "Strange Empire" will no doubt remember her 11-episode turn as Ruby Slotter, the loyal but occasionally conspiring member of the Slotter mining household.
"Strange Empire" is a surprisingly rough show that examines the roles and limited opportunities of women in the Old West. House's Ruby is a complicated character who's known the increasingly unhinged and villainous mine owner John Slotter (Aaron Poole) for a long time. Though she understands what kind of man Slotter has become, she remembers what he used to be like, and opts to support him despite his many failings.
"Strange Empire" ended after just one season, but House later reunited with co-star Ali Liebert (who plays Fiona Briggs in the show) and numerous other Vancouver area stars in an all-female reading of Cameron Crowe's "Almost Famous" (via Vancouver Sun).
She commands the homicide unit in iZombie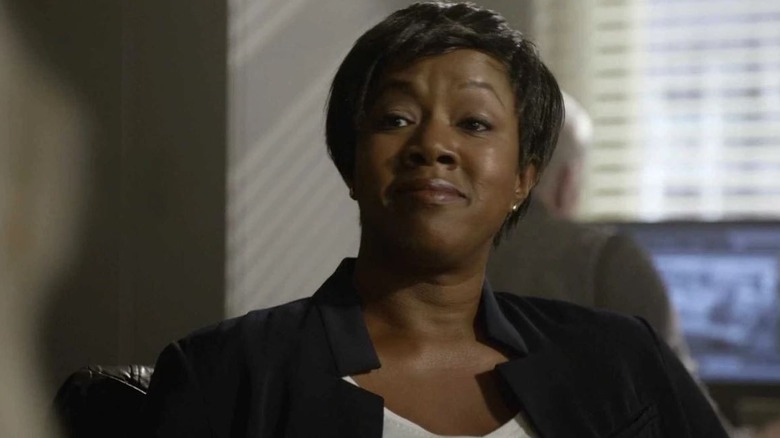 The CW
The CW's "iZombie" reverses the usual dynamic between monsters and monster hunters by focusing on Rose McIver's zombified Liv Moore, who uses her newfound taste for human brains — and its surprising side effect of temporarily gaining her dinner's knowledge and personality traits — to solve crimes. Early in the supernatural police procedural, Liv partners up with detective Clive Babineaux (Malcolm Goodwin), who assumes that her "visions" come from psychic abilities. However, she's not Clive's first partner. 
Before his peculiar and occasionally uneasy pairing with Liv, Clive worked in vice with Marci T. House's Devore, who has since become his superior. Lieutenant Devore takes over the homicide unit after her predecessor, Hiro Kanagawa's secretly zombified Lieutenant Suzuki, sacrifices himself at the end of "iZombie" Season 1. House played the role in the first three seasons of the show's five-season run, appearing in a total of seven episodes.
House has appeared in numerous popular genre shows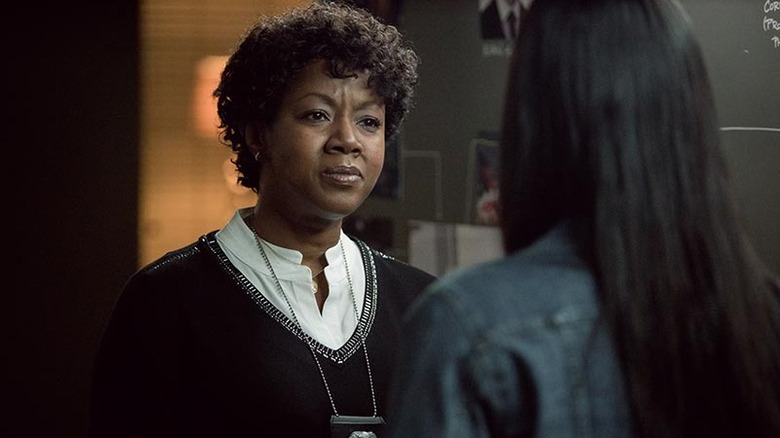 APTN
Marci T. House is a great believer in putting in the work. Apart from being a stage actor and a trained architect, her interview with Vancouver Presents makes clear that her work ethic is second to none. "Your agent makes 10 percent of your income because they only do 10 percent of the work," she describes the realities of the trade. "What are you doing for your 90 percent? Are you sitting in a coffee shop talking about the work, or are you actively and aggressively seeking the work, writers, directors, the scripts and producers that you want to work with? If not, you're doing it wrong."
Her ambitious approach and understanding of the business have helped her amass over 100 screen credits. House, who often plays authority figures and healthcare professionals, has had notable roles in shows like APTN's "Tribal," SYFY's "Day of the Dead" series, and Hallmark's "Chesapeake Shores." She's landed small parts in major projects like the 2008 Keanu Reeves sci-fi blockbuster "The Day the Earth Stood Still," and Gareth Edwards' 2014 kaiju epic "Godzilla." 
However, fans of genre shows might know House best from her tendency to turn up in a frankly shocking number of popular sci-fi and fantasy shows, nigh-invariably in smallish one-episode roles that nevertheless add up. In 2007, she played a nurse in an episode of "Smallville." In 2009, she popped up in "Battlestar Galactica," "Supernatural," "The Vampire Diaries," and "V." She's appeared in no less than two different small roles in "The X-Files" franchise — both in the show itself and the movie "The X-Files: I Want to Believe." 
More recently, House has played the one-and-done roles of the electrician Soledad in "The Expanse," and the magical matchmaker Imperatrix in "Motherland: Fort Salem." In 2022, she embarked on what may well become a multi-movie undertaking when she first appeared as Headless Headmistress Bloodgood in the Paramount+ and Nickedoleon joint project, "Monster High: The Movie."
House is all over Netflix these days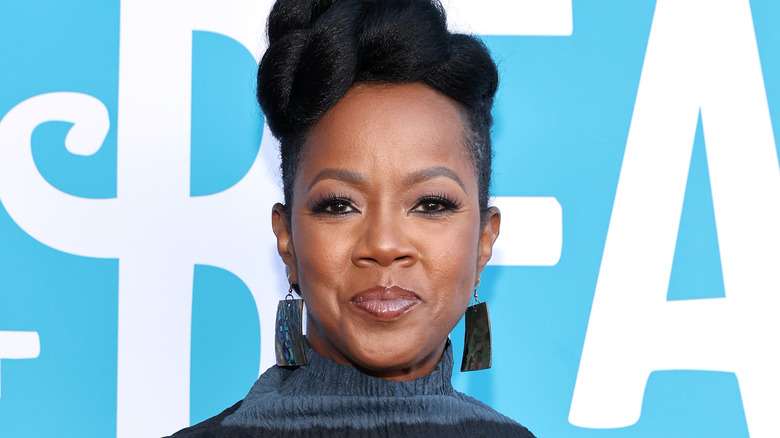 Amy Sussman/Getty Images
In an interview with Vancouver Presents, Marci T. House stressed how important it is for an actor to not only show their work, but also to maintain a positive relationship with the people you work with. 
"I work my ass off to be the best actor I can be, so that when I ask or push to be a part of the project it makes it harder for them to say no when the work is good, real, and grounded," she said. "In the journey of this quest I've had the opportunity to work with some pretty amazing directors and companies, and so I nurture those relationships so that they think of me for their future projects."
Judging by the amount of work she's gotten from Netflix recently, it's pretty clear that she practices what she preaches. Apart from "The Devil in Ohio," she's appeared in a long string of the streaming service's projects as of late. Netflix viewers may very well have spotted her in the small role of a mainland doctor in Mike Flanagan's 2021 horror series "Midnight Mass," or as Agent Lee in the action thriller "Lou." She also plays Charlotte in the streamer's "Ivy+Bean" children's movies, and the main character's music teacher Mrs. Harrison in the musical series "Julie and the Phantoms."