Brendan Fraser Praises Sadie Sink's Stranger Things Performance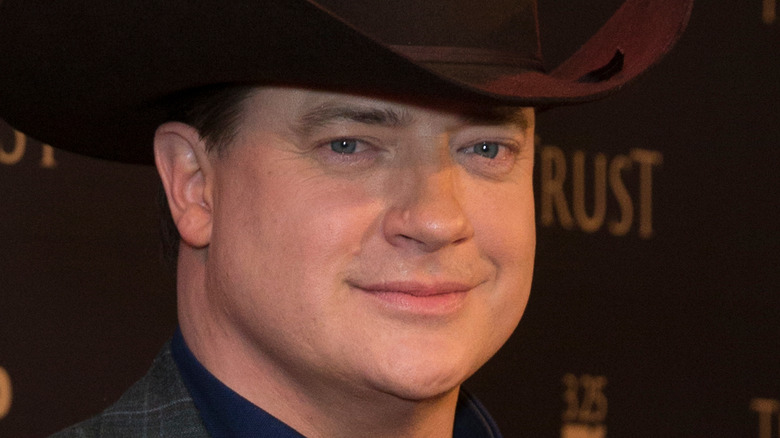 Lev Radin/Shutterstock
"The Whale" actor Brendan Fraser expressed his support for co-star Sadie Sink during a recent appearance on "The Kelly Clarkson Show," praising Sink for her portrayal of Max Mayfield in Netflix's "Stranger Things." Sink's character took center stage in Season 4 of "Stranger Things" when she faced off against Jamie Campbell Bower's villainous Vecna, as the psychic bad guy terrorized the traumatized teenagers of Hawkins.
Fraser, who starred in director Stephen Sommers' 1999 action hit "The Mummy" opposite Rachel Weisz, described how Sink brought a vital energy to her character in "The Whale" reminiscent of the fire and snark fans have come to associate with her "Stranger Things" persona. A fan of "Stranger Things," Fraser had seen Season 1 before meeting Sink on set for "The Whale," commenting on the ensemble cast's resemblance to his own childhood friends.
Sink plays Charlie's daughter, Ellie, in the 2022 film "The Whale," with Fraser portraying her on-screen father. During his appearance, Fraser was happy to draw comparisons between Ellie and Max, highlighting the fury that fuels both characters.
Brendan Fraser praises Sadie Sink's battle with Vecna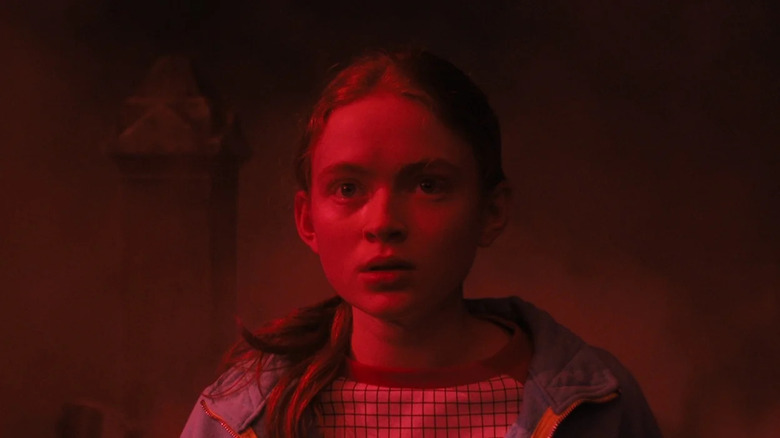 Netflix
Sadie Sink had little time to rest after "The Whale" wrapped before filming "Stranger Things" Season 4. According to Brendan Fraser, Sink carried her performance from "The Whale" over to "Stranger Things," evoking shades of Charlie's daughter while battling Vecna in the Upside Down with the rest of the party during the Netflix sci-fi series' fourth season.
"After we finished The Whale, a certain Sadie Sink went on to stare down a really scary monster called Vecna," said Fraser, referring to the telekinetic antagonist introduced in "Stranger Things" Season 4. "I know that's because she had just come from playing Charlie's daughter [in 'The Whale'], who has a great deal of finely focused anger issues with her father. So I think Sadie definitely carried that from one project into another because that Vecna guy ran with his tail between his legs."
Fraser also added that if Sink doesn't frighten Vecna, then Sink's football coach father certainly will, joking that his hand still ailed him after shaking the coach's hand on set.
Brendan Fraser loves the nostalgia of Stranger Things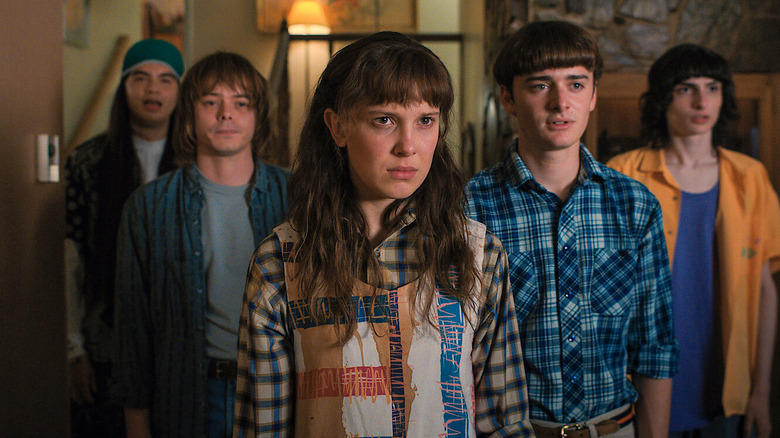 Netflix
The leading star of "The Whale" spoke passionately about his love for "Stranger Things," particularly its references to the fantasy roleplaying game "Dungeons and Dragons." "The whole ensemble of Stranger Things reminded me of the crew that I used to run around with [when] I lived in Seattle, Washington, in the late '70s," explained Fraser, adding that he loved the "nostalgia" of the series.
"Stranger Things" takes place during the 1980s. The series contains countless Easter eggs and references to '80s pop culture, including films such as "The Terminator," "Back to the Future" and "E.T. The Extra-Terrestrial." Season 4 sees the Hawkins gang go up against Vecna in the wake of the Mind Flayer's defeat at Starcourt Mall in Season 3. Reeling from the death of her bullying stepbrother Billy Hargrove (Dacre Montgomery), Sink's character Max grapples with guilt and grief throughout Season 4, making her the perfect victim for Vecna's torment.
"Stranger Things" is currently available to stream on Netflix. Fans can catch Fraser in director Darren Aronofsky's "The Whale" — which follows the reclusive Charlie as he struggles to move on from his wife's death and reconnect with his daughter — in theaters across the U.S., with a release on HBO Max slated for late January 2023. The film received a six-minute standing ovation from audiences following its premiere at the Venice Film Festival in September 2022.