Bernard The Elf's David Krumholtz Explains What Made The Santa Clause A Classic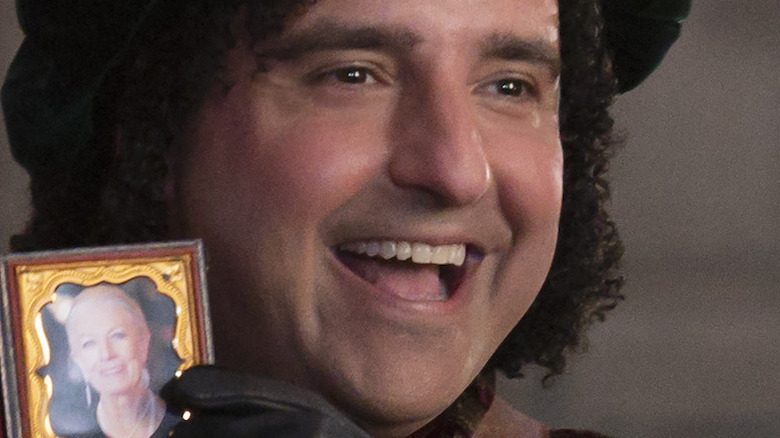 Disney+
Get ready to spend Christmas with the Calvins for the first time in over 15 years.
In its never-ending quest to mine the annals of our nostalgia, Disney+ has revived Tim Allen's beloved "The Santa Clause" franchise with a brand new streaming series titled "The Santa Clauses." Premiering last month on the platform, the show reunites Tim Allen's curmudgeon of a Chris Kringle, his wife, Carol (Elizabeth Mitchell), and even David Krumholtz's Bernard the Elf.
Krumholtz understandably withdrew from "The Santa Clause 3." Around that time, he had begun leading the popular CBS drama "NUMB3RS" (you must remember, it was 2005 — letters and numbers were effectively interchangeable). His career since leaving Santa's workshop has been robust and colorful, ranging from a baffling WWE cameo, a dramatic turn in Sir Tom Stoppard's new Broadway play "Leopoldstadt," and a yet-to-be-announced role in Christopher Nolan's highly anticipated film, "Oppenheimer."
In an interview with Entertainment Weekly, the actor seemed to be returning to the North Pole with a bit of nostalgia himself. He took a moment with the publication to recount where he was in his life at the time of "The Santa Clause" and to offer his take on what about the film made it so special.
Krumholtz praises the original's themes and humor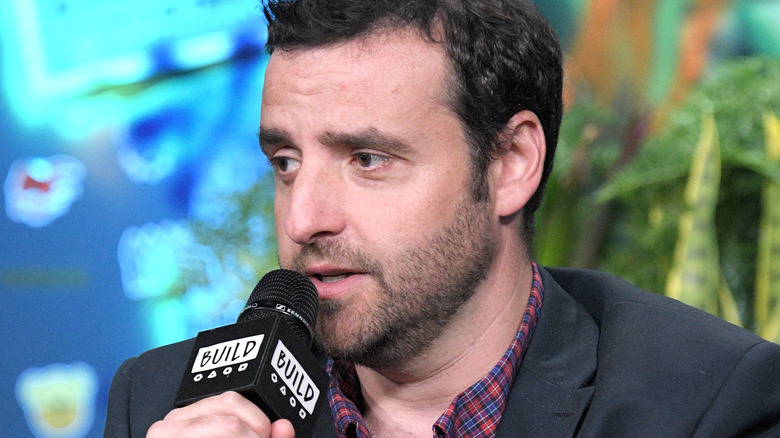 Gary Gershoff/Getty Images
Speaking to Entertainment Weekly, David Krumholtz broke down the massive Christmas-centric project, which the actor says he joined at the beginning of his career. "At the time, I was 16, and I had just started acting," he described. Per his IMDb page, it seems "The Santa Clause" was only his third film, after "Life with Mikey" and "Addams Family Values." Both films debuted the year before "The Santa Clause." "I didn't know what about me was interesting [to the creative team]," he admitted to EW, "but I did have this kind of wise-cracking Queens attitude ..." (in an interview with The New York Times, Krumholtz shared that he spent his youth in Forest Hills, Queens). "... [For] lines like 'Haven't you people ever heard of basting?', I guess that really worked."
Of course, the relatively irreverent family Christmas comedy would become an instant classic, now spawning two sequels and a television show that span almost two decades together. The actor speculated on its success and resonance, "The thing that makes that original movie a classic, I think, is that thematically it's about things falling apart." He elaborates that thrusting a "cynical" figure like Tim Allen's Scott Calvin into a world of magic and light allows the holiday season itself to be the true hero of the story. "Christmas is in jeopardy, and his family's in jeopardy ... And yet, the spirit of Christmas kind of heals all of it," he offered. He added, "on top of that, it's super funny, which is why it's stood the test of time."