Avatar: The Way Of Water's Britain Dalton Got Important Advice From James Cameron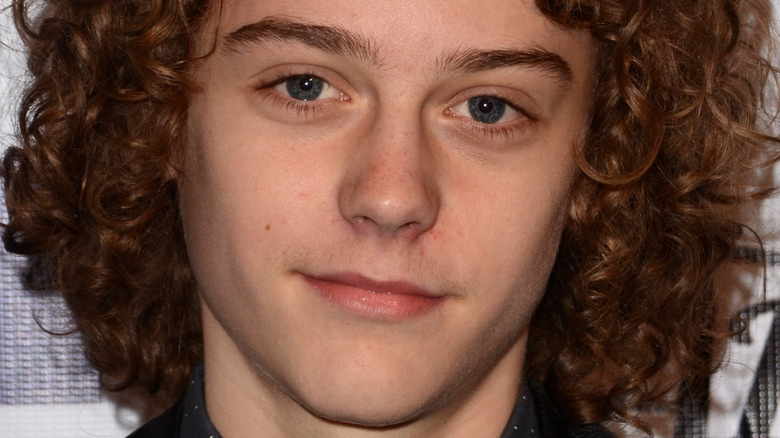 Kathy Hutchins/Shutterstock
"Avatar: The Way of Water" is finally on track to wash into cinemas after years of anticipation. Set over a decade after the original 2009 box office juggernaut, the sequel sees Jake Sully (Sam Worthington) and Neytiri (Zoe Saldaña) raising their children on Pandora. Older and wiser, "The Way of Water" puts Jake and Neytiri as not just clan leaders but also role models for their children.
Director James Cameron has emphasized how "The Way of Water" and its subsequent sequels will focus on the Sully clan, with the intention of creating a family-saga that's in a similar vein to "The Godfather" franchise (via Collider). Together since the humans were exiled from Pandora, Jake and Neytiri's family consists of several children, including Sigourney Weaver's (who played Dr. Grace Augustine in the first film) Kiri. While having Weaver play a child is certainly an interesting choice, the rest of Jake and Neytiri's kids are played by a bevy of child and teenage actors.
Among them is Britain Dalton, a young star who is bound to be thrust into stardom after "The Way of Water" dazzles audiences. Playing Lo'ak, Dalton has the difficult role of being the duo's second child.
In handling such an intricate role, Dalton received a key piece of advice from director Cameron, who allowed the actor to tackle in a unique way.
James Cameron told Britain Dalton to make the character his own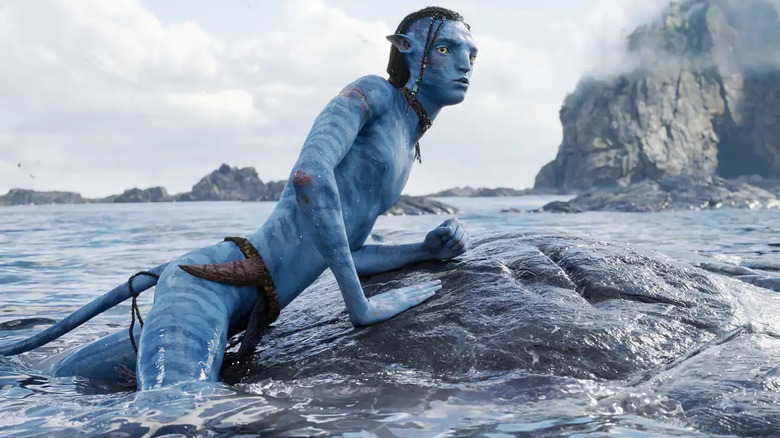 20th Century Studios
While speaking with The Movie Times, Britain Dalton opened up about how James Cameron specifically wrote Lo'ak in an open ended way, allowing the actor to shape the character in how own way. "Going into it, he [Lo'ak] was written in a way Jim left it open, and we discussed this a lot, and he said he wanted me to put my own heart and soul into it as well as stay true to sort of what it was written, obviously," the actor said. Described by /Film as "insecure" and someone "who just can't seem to gain his father's approval," Dalton has a lot resting on his shoulders as one of the supporting players in "The Way of Water."
Continuing to discuss Lo'ak, Dalton painted his Na'vi as a rebel. "He was sort of a guy who gets in trouble and all this stuff, and he's a screw up in that way," the actor said. The AV Club says that Dalton's character lives under the shadow of Neteyam (Jamie Flatters), Jake and Neytiri's oldest son. This rift between the children (and parents) will certainly play a big role in the sequel, which is on track to gross over half a billion during its opening weekend (via Deadline). 
Though Lo'ak is known to get into hot water, Dalton says that there's more to the character than his mistakes. "But he was also misunderstood, and he's an outcast, and he's alone in the world."