Lauren German Recalls The Intensity Of Filming In A Prison For Chicago Fire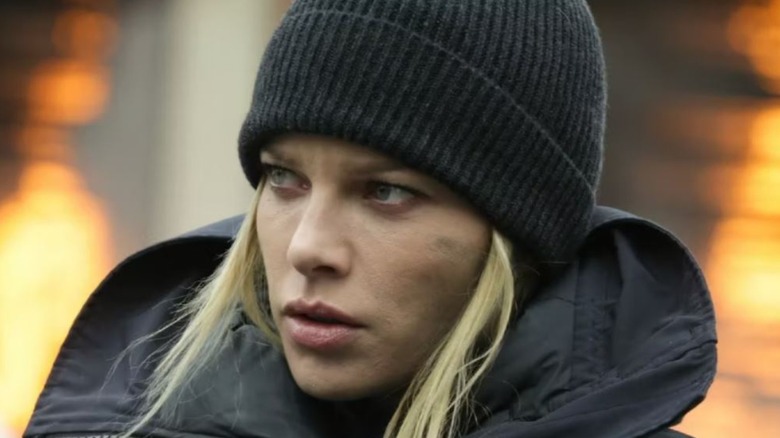 NBC
The "One Chicago" franchise is known for its (sometimes literally) explosive finales, and the tradition has been going on since the very first season of franchise original "Chicago Fire" ended. The show's Season 1 finale, "A Hell of a Ride," is a banger that sends the protagonists on an extremely dangerous mission to put out a fire inside a prison facility. 
A pivotal character in the first two seasons of "Chicago Fire" is Ambulance 61 paramedic Leslie Shay (Lauren German), whose aspirations to become a parent provide significant emotional backbone to the plot. Though German moved on after Season 2 and landed the starring role of Chloe Decker in "Lucifer," she got to experience all sorts of things during her "One Chicago" tenure. Thanks to their appearances in "Prison Break," multiple "Chicago Fire" stars have experience with prison facilities — though it's worth noting that they actually used the closed Joliet Correctional Center for filming, per the Sydney Morning Herald. On the other hand, German found the experience of filming "Chicago Fire" in a functional prison quite intense. Here's what she had to say about the subject.
German says filming in prison had its own unique challenges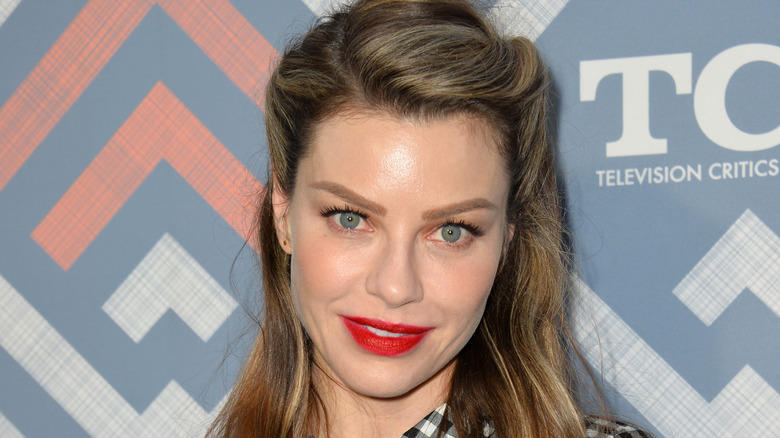 Jaguar PS/Shutterstock
True to its name, "A Hell of a Ride" strands several key Firehouse 51 figures inside a jail during a dangerous prison riot, while also navigating several characters' personal life struggles. Much of the episode revolves around getting in and out of the facility without loss of life, and as Lauren German noted in an interview with Celebs.com (via YouTube), the stressful inability to come and go as fast as you'd like wasn't limited to on-screen occurrences.
"There is just a complete process that any visitor going in an out of a prison has to adhere to," she said about the process of filming in prison. "Everything has to be watched, checked, locked, opened, and when I spoke with Michelle — our real-life consultant — she said it's the same even when someone's literally in the prison dying. They can't really rush the process, you just have to be checked. You have to wait just like anyone else for these doors to open and lock, and a lot of times it's really scary. It eats a lot of time of trying to save these people's lives."
As German's character is a paramedic, it makes sense that she approaches the situation from a life-saving point of view. However, the actor's personal experience involved more than just security checks and unnerving waiting at checkpoints.
German's not the only One Chicago star who found filming in prison intense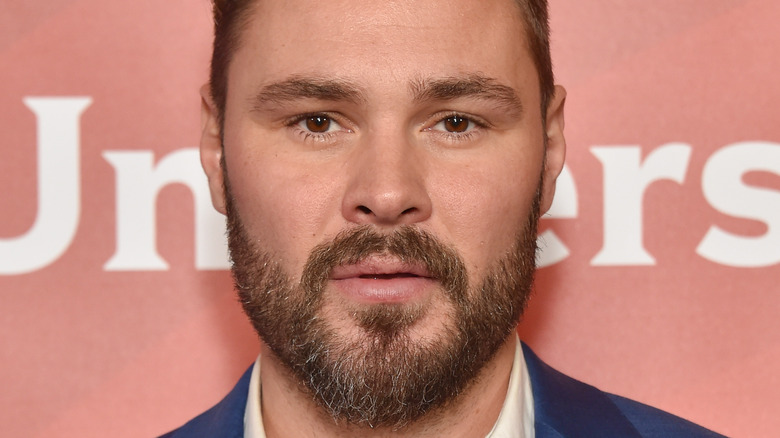 DFree/Shutterstock
Lauren German describes her personal experience of filming in prison as a pretty harrowing time, as she said the inmates were quite quick to notice the filming — and though they obviously didn't have access to the cast and crew, they were equally quick to make their presence known. 
"Shooting in a prison was really intense because we were around the prisoners and, you know, they would beat on the windows, and you would just hear hundreds if not thousands of windows banging as you'd walk by to get a snack, go to the bathroom, or whatever," German said. 
She's not the only "One Chicago" star who's found filing in a prison intense. Per Chicago Sun-Times, "Chicago P.D." filmed in Cook County Jail in 2014, and multiple people involved in the three-day process found the experience rather distressing ... including Patrick Flueger, who plays Adam Ruzek in the show.  
"All I know is I got to leave at the end of the day and I was still pretty depressed when I got home," the actor said at the time. "I feel for the guys in there."