The Good Doctor Fans Didn't See The Shocking Mid-Season Finale Coming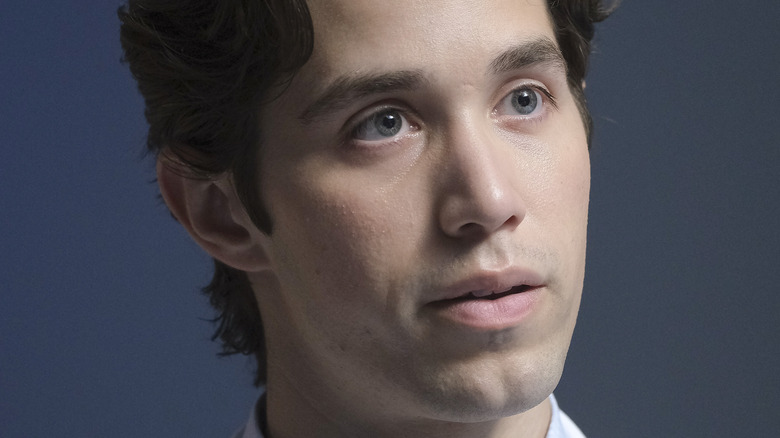 ABC/Jeff Weddell
This article contains spoilers for "The Good Doctor" Season 6, Episode 9 — "Broken or Not." 
"The Good Doctor" continues to delight fans with its mix of medical chaos and interpersonal relationships gone awry (or very right), even though some fans have found this season to be a pretty big disappointment. Dr. Shaun Murphy (Freddie Highmore) and his friends face down a whole host of unexpected complications as Shaun institutes a performance ratings system, which places a lot of pressure on his fellow doctors. Shaun's wife, Lea Dilallo (Paige Spara), discovers that she's unexpectedly pregnant; Dr. Clay Porter (Michael Patrick Thornton) proposes to Dr. Audrey Lim (Christina Chang) just before they enter into risky surgery, with her answer hanging in abeyance.
The most tragic cliffhanger belongs to Daniel Perez (Brandon Larracuente), who relapses on heroin after beating his addiction earlier in the season. His romance with Dr. Jordan Allen (Bria Henderson) is left in an uncertain state — as is Daniel's life, as he is found lying on the floor of his apartment with a needle nearby. Jordan calls for help, but fans are left wondering whether Daniel will survive and are understandably stunned by the cliffhanger.
Fans are shocked by Daniel's relapse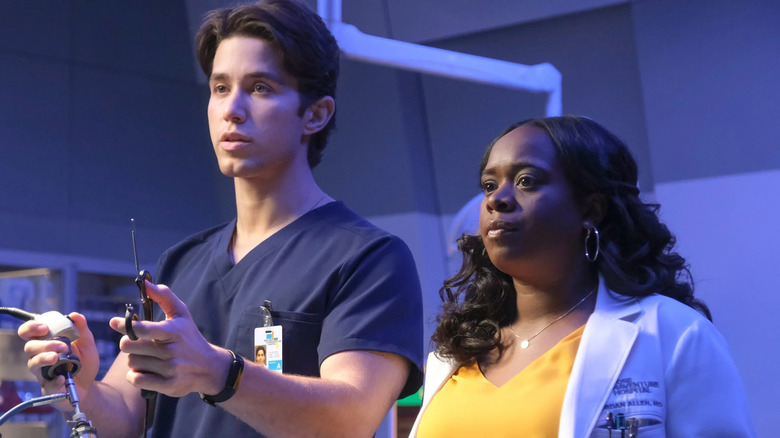 ABC/Jeff Weddell
Fans posting to "The Good Doctor" subreddit were stunned by Daniel's relapse story. u/Delicious_Battle_703 asked their fellow posters if they saw any signs that Daniel was using again before his relapse occurred. "I figured this would happen eventually given his backstory, so as soon as he handed off the tools today I had alarm bells go off," they said. Only the kiss he planted on Jordan twigged them as being an odd bit of behavior from Daniel. But while Danny has talked about his history of opioid addiction, there seemed to be no recent signs that he'd fallen off the wagon.
Commenters replying thought that perhaps it was the first time Daniel had used again, which would explain his unfortunate timing. It's not likely that, had he been using for a while, he would have timed his overdose to just before his dinner date with Jordan. "[M]aybe the reason why he was sticking with Jordan, was to keep himself busy and with someone in check," suggested Jorg_from_The_Jungle. Meanwhile, u/musiclover2014 thought that the sight of two brothers in conflict on his rounds might have set Danny off.
Fans looking for answers will have to continue waiting until January 23 to find out if Daniel has survived his relapse.
If you or anyone you know needs help with addiction issues, help is available. Visit the Substance Abuse and Mental Health Services Administration website or contact SAMHSA's National Helpline at 1-800-662-HELP (4357).