Why Stranger Things' Gaten Matarazzo Hopes To Channel Daniel Radcliffe's Career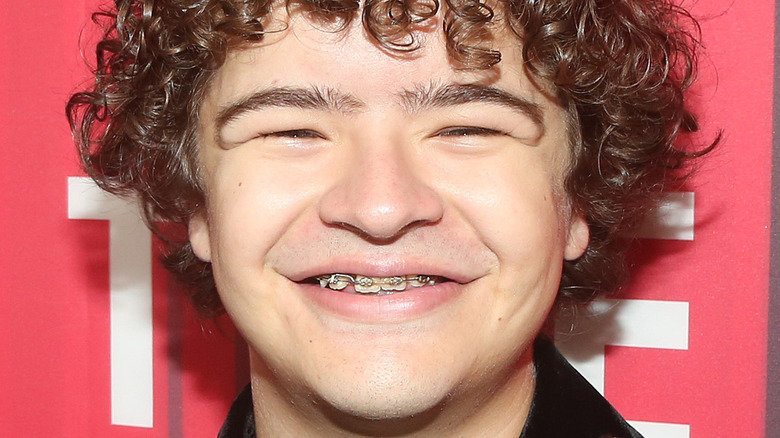 Bruce Glikas/Getty Images
"Stranger Things" has been a viewer sensation throughout its first four seasons on Netflix. Season 4 accrued a massive 1.4 billion viewing hours during its first 28 days of release (per Variety), proving once again that it's easily one of the most popular English-language shows on the streaming service — or anywhere. There are arguably many reasons for its consistently high levels of viewership, such as the 1980s setting and the nostalgia factor that goes along with it. Or perhaps it's the diverse and relatable cast of characters, especially the young friend group that "Stranger Things" mostly centers around.
One of these characters is Dustin, portrayed by Gaten Matarazzo. For Matarazzo, like many of his co-stars in the show, "Stranger Things" was the first big role he landed in Hollywood, and it has since led to many acting opportunities. However, the young actor has a distinct plan in mind when it comes to life after the Netflix supernatural horror show. And it's a plan that involves channeling another child actor, Daniel Radcliffe, who started out in a wildly popular franchise by the name of "Harry Potter."
Matarazzo wants to take on weirder roles after Stranger Things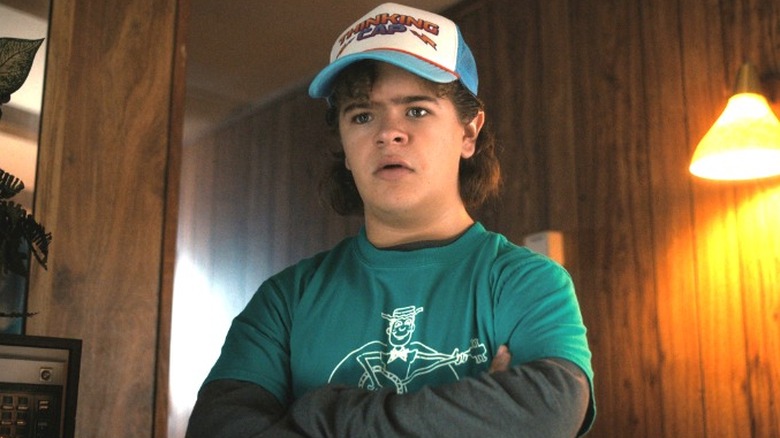 Netflix
During an interview with Esquire in 2022, Gaten Matarazzo talked about his career thus far, but he also touched on his plans for the future, and a lot of those plans called to mind the career trajectory of Daniel Radcliffe after the "Harry Potter" franchise ended. Matarazzo expressed an interest in pursuing off-the-wall projects that he wouldn't have dared chase prior to "Stranger Things."
"I think I'll just take some time to do weird projects, weird stuff that I probably wouldn't have had the balls to do before 'Stranger Things,'" Matarazzo said. "Just experiment a little bit, enjoy the work, learn. I really want to learn more from incredible people and take my time with it."
After the "Harry Potter" films, Radcliffe went on to star in such offbeat indie dramas as "Swiss Army Man" and "Horns," and he played the title character in 2022's "Weird: The Al Yankovic Story." Judging from the Esquire interview with Matarazzo, it seems as if the young "Stranger Things" star is determined to pursue similar projects. When that will happen is anyone's guess, but it'll seemingly be after the final season of "Stranger Things" wraps. The highly anticipated final chapter of the Netflix phenomenon is expected to begin filming sometime in 2023 (per Netflix Queue).