Why Nick Zano Left Legends Of Tomorrow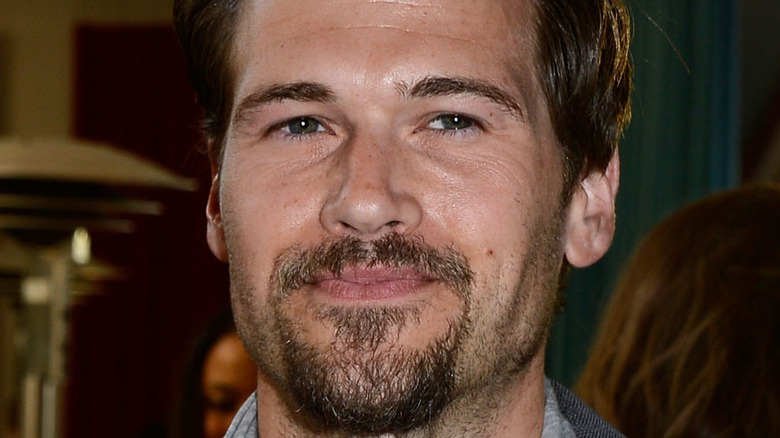 Frazer Harrison/Getty Images
"Legends of Tomorrow" ran for seven seasons before being suddenly canceled in 2022 by The CW in a shocking move. This effectively ended the show on a major cliffhanger, with the Legends getting arrested by an unknown agency led by Mike (Donald Faison), who ended up being revealed as none other than fan favorite Booster Gold. It's a heartbreaking end for fans of "Legends of Tomorrow," as the show clearly had at least one more big story left to tell. Talks of a revival have been ongoing since, and DC Studios co-CEO James Gunn has even chimed in saying that it was an idea worth exploring at a later date (per TVLine).
Either way, seven seasons is a pretty good run for a television show, even with a frustrating cliffhanger ending. "Legends of Tomorrow" is a part of the Arrowverse, which are a lineup of DC shows airing on The CW. This particular entry featured an ensemble cast traveling through time and getting up to increasingly bizarre adventures to save both the world and time itself. Even if the series had returned for a Season 8, however, it would have done so without the inclusion of one of its principle cast members in Nick Zano, who portrayed Nate Heywood aka Steel since Season 2.
Zano felt like it was the right time to leave Legends of Tomorrow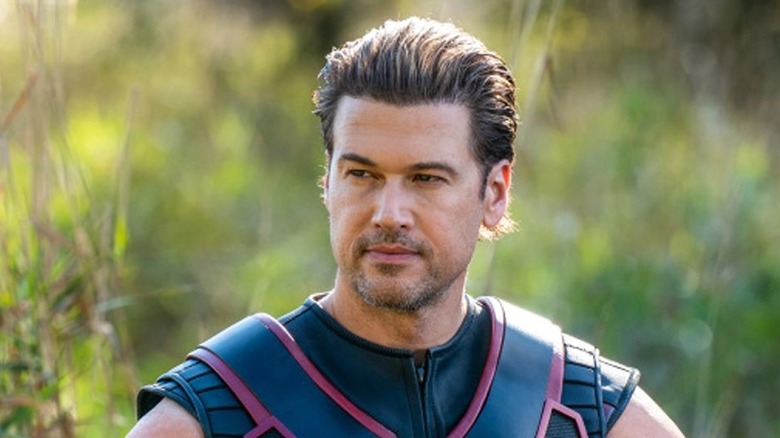 The CW
During an interview with Entertainment Weekly directly following what would end up being the series finale of "Legends of Tomorrow," Nick Zano discussed his exit from the series, and what led him to that decision. It boiled down to his contract expiring and him deciding that it was the correct time to leave the show. Obviously, the show itself would be canceled less than two months after, so it seemingly wouldn't have mattered either way. But it did lead to a somewhat satisfying end to Nate's character arc, as he lost his powers saving Alun (Tom Forbes) after being exposed to mustard gas before deciding to go into the Wind Totem with Zari 1.0 (Tala Ashe).
"It was my decision," Zano said. "My contract was coming to an end. I had a conversation with Phil Klemmer, my main man in Burbank, and I told him that I think I'm going to end it when it ends." On why he chose to leave, Zano said, "I don't know. There's always been a voice that's guided me in my life. It's always been like in my subconscious, I think we all have it, where it felt right."
So it definitely seems that Zano was really committed to ending his time on the show, even if it would have returned. Obviously, should James Gunn decide to ever bring the series back for another run, there's every possibility that he could return, as nothing is ever truly permanent in the world of superheroes. But that's by no means a guarantee, and, for now, it seems like a fitting end to his character.