Scarlett Johansson Didn't Get A Role In Jumanji But Still Liked The Film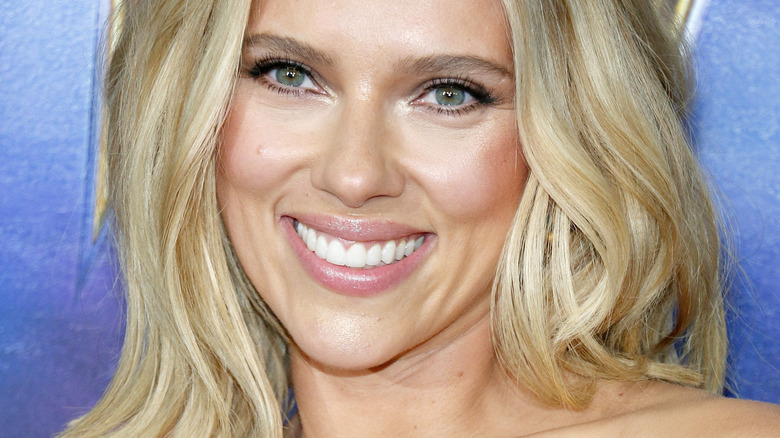 Tinseltown/Shutterstock
No actor is safe from missing out on potential career-altering roles. Will Smith didn't play a number of huge movie roles, even turning down the role of Neo in "The Matrix" in favor of "Wild Wild West." Meanwhile, Liam Neeson was in the running for James Bond in the late '90s, but as discussed on "The Late Late Show with James Corden," after an ultimatum from his wife, he removed himself from contention. Matt Damon even chose Jason Bourne over a trip to Pandora, declining to star in James Cameron's "Avatar," a contract that would've given the actor 10% of the film's profit (via Deadline). To a lesser degree, Scarlett Johansson also missed out on a big part early on in her career.
There are several roles Scarlett Johansson lost out on. Her portrayal of Natasha Romanoff, aka Black Widow, in the MCU made her a global icon for the industry, but there are plenty of notable characters she didn't get a chance to play. Some of her missed roles include Fantine in "Les Misérables" and twins Annie and Hallie in 1998's "The Parent Trap," but not getting a role in "Jumanji" has stuck with her throughout her career.
Scarlett Johannson has no hard feelings for the movies she didn't land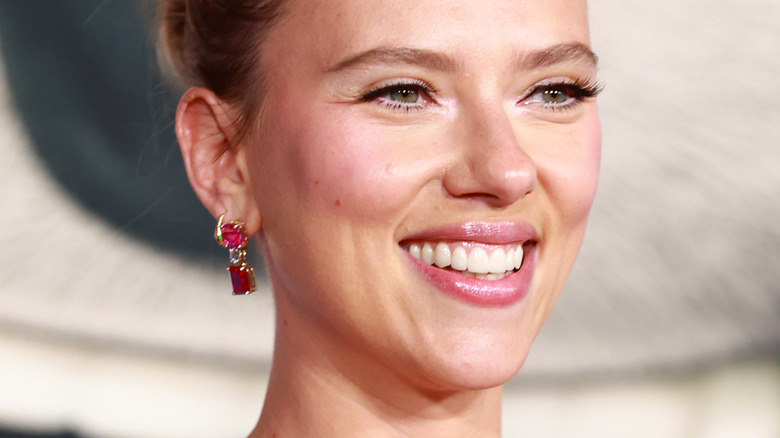 Matt Winkelmeyer/Getty Images
Speaking to Howard Stern on "The Howard Stern Show," Scarlett Johansson reflected on missed opportunities throughout her career. When Stern brought up "Jumanji," the actor reflected on how she felt after missing out on the role of Judy Shepherd, which went to Kirsten Dunst. While some actors would be hesitant to see a movie they missed out on, that wasn't the case for Johansson. In fact, she went to see it as a kid and enjoyed the movie. When asked if missing out on the role angered her at the time, she revealed that she wasn't nearly as mad as she should have been. "No, I wasn't bitter about it enough then," Johansson said. "Now I'm bitter about it."
Johansson then joked with Stern that she became bitter shortly after losing out on "Jumanji." She never went to see "The Parent Trap" after missing out on that role, jokingly saying it would've been too hard for her to see it. She also didn't get a part in "Les Misérables," which saw Anne Hathaway win an Academy Award. While she doesn't think it affected the outcome, Johansson told Stern that she did have laryngitis during her audition. However, like most in the industry, the actor understands that if she didn't get the role, she probably wasn't right for it. While Johansson hasn't won an Academy Award, she received two nominations in 2019 for "Marriage Story" and "Jojo Rabbit."