Shia LaBeouf Says The Transformers Movies Are 'Irrelevant'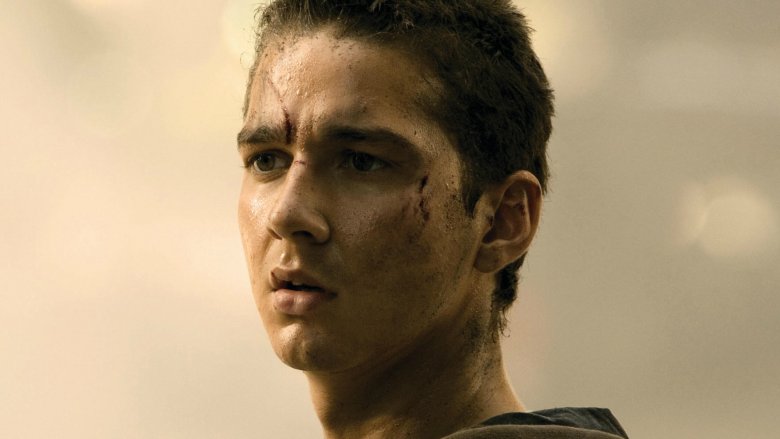 Paramount
Shia LaBeouf was the human face of the Transformers franchise through three movies, but he isn't exactly proud of it.
LaBeouf played Sam Witwicky, the young descendant of an Arctic explorer who stumbled upon a big secret that becomes the last hope for Earth. When Witwicky buys his first car, he quickly realizes that it's actually the Autobot scout Bumblebee, and he's pulled into a battle that's much bigger (and louder) than he ever could've realized. 
But in a recent interview with Esquire, LaBeouf explained why he walked away from Michael Bay's lucrative series after the release of Transformers: Dark of the Moon in 2011. It shouldn't be all that surprising to hear that he didn't find the big-budget action extravaganzas to be fulfilling for him as an actor.
"My hang-up with those films was that they felt irrelevant," he said. "They felt dated as f*** ... You come up on these stories about Easy Rider and Raging Bull and [Robert] De Niro and [Martin] Scorsese and [Dennis] Hopper, and you find value in what they do. Meanwhile, you're chasing energon crystals. It's very hard to keep doing what you're doing when you feel like it's the antithesis of your purpose on this planet."
The first three Transformers movies grossed more than $4 billion worldwide and LaBeouf reportedly made $15 million on Dark of the Moon, so he's still grateful to Bay and producer Steven Spielberg for giving him such a big opportunity. "Michael and Steven did a lot for me," he said. "I'm not going to pooh-pooh those dudes anymore."
In fact, Spielberg did him a huge solid even after he decided to leave Transformers at age 25. LaBeouf decided to try college and applied to Yale with a letter of recommendation written by Spielberg. He said he was accepted but decided not to go. Still, he saved a copy of Spielberg's letter and keeps it in his safe. 
In recent years, LaBeouf has been known more for his unpredictable behavior off the screen than his performances. He starred in the Depression-era drama Lawless, appeared in both installments of Lars von Trier's controversial Nymphomaniac, and co-starred opposite Brad Pitt in David Ayer's WWII film Fury. He even had a tooth removed for Fury despite nobody asking him to do so.
He's next set to play volatile tennis player John McEnroe in the upcoming Borg McEnroe. That flick arrives in theaters on April 13.