Kelly Reilly Wishfully Imagines A Much More Peaceful Storyline For Rip And Beth On Yellowstone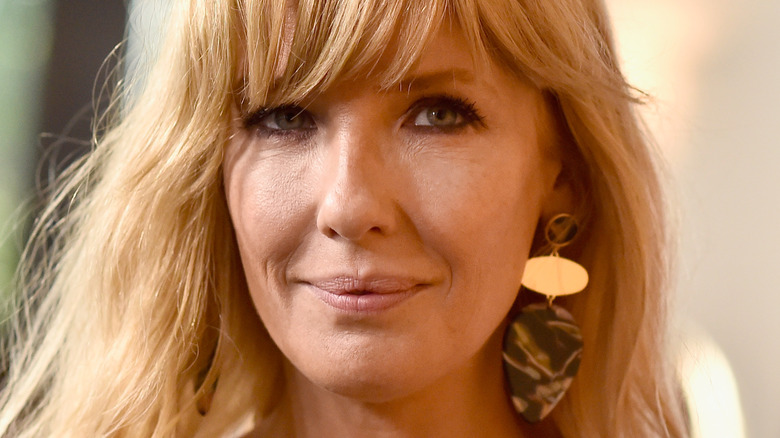 Frazer Harrison/Getty Images
Things have never been particularly easy for the Dutton Family on "Yellowstone." Since its premiere, the Taylor Sheridan and John Linson-created TV series has generated most of its drama and tension by throwing as many obstacles and threats at its central family as possible. While there have been moments throughout the series' run where it has looked like the Duttons may have been down for the count as well, the family has seemingly always managed to find its way back to the top.
That doesn't mean that the constant drama in "Yellowstone" hasn't worn down its characters. As a matter of fact, everyone from John Dutton III (Kevin Costner) to Jamie Dutton (Wes Bentley) and Rip Wheeler (Cole Hauser) have, in their own ways, been whittled down a little by the events of the Paramount Network drama's first five seasons. That's especially been the case for Beth Dutton (Kelly Reilly), the daughter of Costner's John.
Over the course of its time on the air, "Yellowstone" has hit Beth with plenty of setbacks and demoralizing losses. While she's proven to be one of the show's toughest and fiercest characters, too, it looks like there's at least one person involved in "Yellowstone" who would like to see Beth's life become slightly more peaceful than it has been up to this point.
Kelly Reilly wants Beth and Rip to live a happier life on Yellowstone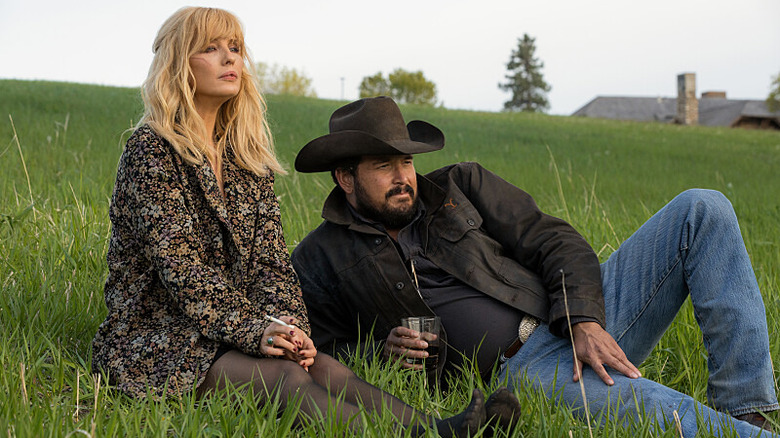 Paramount Network
In a recent interview with Town & Country, "Yellowstone" star Kelly Reilly opened up about Beth Dutton's future in the series and took a moment to even reflect on the character's past. In doing so, Reilly also shared her thoughts on the things about Beth that have prevented her from finding the kind of inner and outer peace that, whether she knows it or not, she's in desperate need of. In specific, Reilly revealed why she believes Beth is a "haunted" character.
"[Beth is] haunted by herself, haunted by her own actions, inactions maybe," Reilly told Town & Country. The actor went on to reveal that, while she understands why Beth continues to behave how she does in "Yellowstone," that doesn't stop her from wanting more for her character. "I relate to the fact that there are things that she can't get over, even though I, Kelly, would love her to find peace with some things so she can maybe linger in some happiness," Reilly admitted.
The "Yellowstone" star added, "There is a version in my mind where [Beth] and Rip just go build a house together somewhere and live quietly. But right now, her world is pretty much on fire." The latter half of that comment, of course, acknowledges the tension that continues to course through Beth's life on "Yellowstone," which has only ramped up throughout the series' fifth season.
During a late November interview with The Hollywood Reporter, Reilly further discussed Beth's biggest issues on "Yellowstone" — namely, her inability to move on from the slights and betrayals she's suffered in the past. "Beth literally says, 'The sting never fades with me,'" Reilly noted. "She really never forgives anybody. That's the burden of the character, right there. It's painful."