The Devastating Death Of Georgia Holt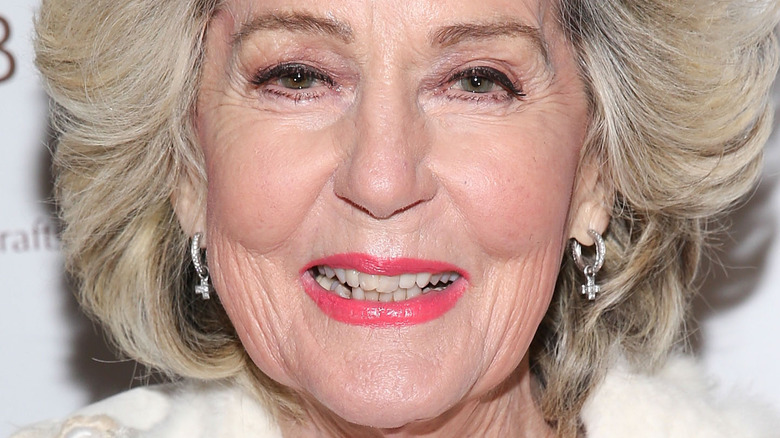 Imeh Akpanudosen/Getty Images
Singer, actress, and model Georgia Holt has died. Best known as the mother of singer and actress Cher, Holt was 96 at the time of her death. The pop sensation took to Twitter to confirm her mother's passing, saying, "Mom is gone😔." Details surrounding Holt's death are unknown.
Cher tweeted in September that her mother had been hospitalized, saying "Mom's Been Sick Off & On.She Just Got Out Of Hosp.She Had Pneumonia.She's Getting Better." The following day, the "Believe" singer revealed that her mother was getting better, saying that "Home is the Best Medicine For Her." Cher previously told People that she would go to great lengths to stay as safe as possible during the peak of the COVID-19 pandemic to protect her mother. "I get tested [for COVID] all the time," the singer said in 2020, adding that she has to be "very careful" with her mother. The singer has previously expressed concerns about her mother's health. . 
While Holt is mostly well-known for her relationship with her daughter, the Arkansas-born creative led her own unique life. Following the success of Cher's musical career, Holt was catapulted to stardom, becoming an integral part of the singer's image.
Fans around the world loved Georgia Holt and Cher's relationship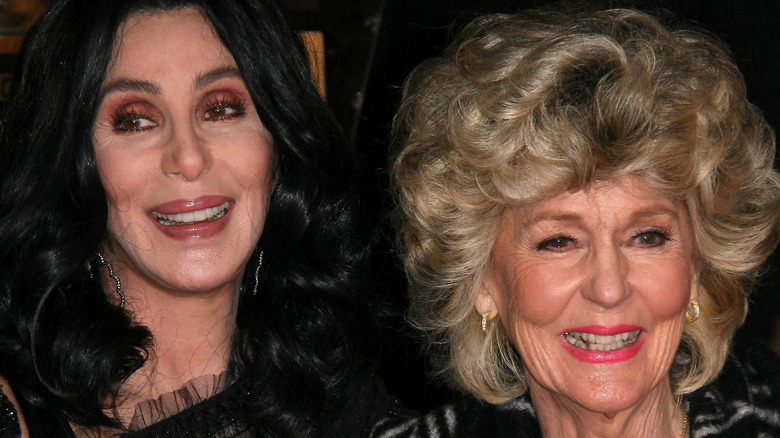 s_bukley/Shutterstock
Born in 1926 in Arkansas, Georgia Holt eventually ended up on the small screen, landing several television roles in the '50s, per IMDB. Her most notable role from that era was when she appeared in an episode of "I Love Lucy" in 1956. She appeared in the series ten years after Cher was born. Following her daughter's unprecedented success as a pop star, Holt once again entered the limelight, making appearances on "The Mike Douglas Show" and "The Merv Griffin Show."
To pay tribute to her mother, Cher commissioned a documentary on Holt, titled "Dear Mom, Love Cher." The Lifetime special peeled back the layers on Holt, her childhood, and marriages, allowing the world to understand who she truly was. To promote the documentary, Cher and Holt made various appearances on talk shows, sharing their love and affection for one another for the world to admire. Holt's biggest accomplishment was able to manifest when she released her debut album "Honky Tonk Woman," at the age of 87 in 2013. The album, which was originally recorded in 1982, featured vocals from Cher. 
"She never gave me and my sister [actress Georganne LaPiere Bartylak] advice because, truthfully, she knew we'd never take it," Cher told People about her mother in 2013. "Instead, we learned about life by listening to her talk about the things she did wrong and the things she did right."