HBO Orders Nicole Kidman Limited Series The Undoing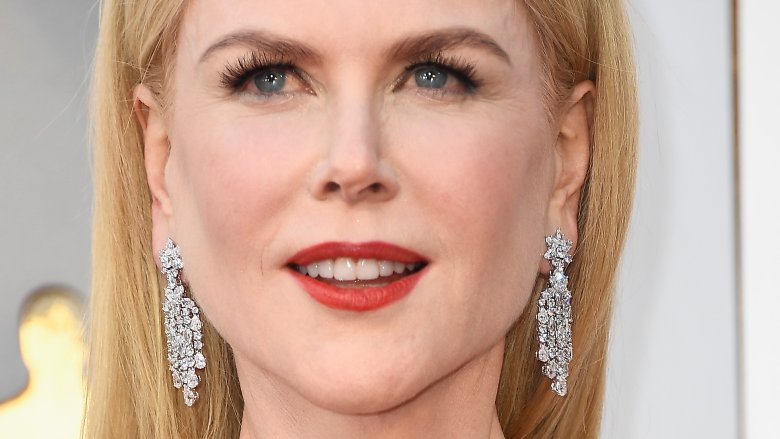 Getty Images
Nicole Kidman and David E. Kelley have teamed up for a chilling new project — and HBO just bought into it. 
Per The Hollywood Reporter, HBO has ordered The Undoing straight to series. The project, a limited series based on Jean Hanff Korelitz's book You Should Have Known, stars Kidman in the lead role, a successful therapist and soon-to-be published author named Grace Sachs. Kelley, who wrote the Kidman-starring series Big Little Lies, will serve as showrunner of The Undoing. He'll also executive produce under his David E. Kelley Productions banner. Bruna Papandrea is tied as executive producer as well.
The psychological thriller series follows Kidman's Grace as she floats through the "only life she ever wanted for herself." Grace seemingly has it all: her dream career, a book that's on the brink of flying onto shelves, a devoted husband, and a son who's getting the best education at an elite New York City-based private school. Suddenly, her life implodes in an instant just weeks before her book's publication, ripping a hole in her world. Her husband goes missing, a violent death occurs, and a "chain of terrible revelations" replaces a man Grace thought she knew. Left to pick up the pieces after the "very public disaster," Grace "must dismantle one life and create another for her child and herself" — and face the horror she feels in knowing she failed to heed her own warnings. 
HBO programming president Casey Bloys said at the time of the announcement, "We're thrilled to continue our creative relationships with both Nicole and David and can't wait to bring this show to life." 
Kelley added, "I loved this book, a character-driven psychological thriller. I'm excited about the adaptation and thrilled to be able to do it with Nicole and HBO."
Kidman, who's Big Little Lies co-star Reese Witherspoon just had her Little Fires Everywhere series picked up by Hulu, commended Kelley for his creative talents, stating that he has "created another propulsive series with a fascinating, complicated female role at its center" with The Undoing. "I'm excited and honored to continue collaborating with HBO and David E. Kelley," she said.
Before Kidman appears in The Undoing, she'll reprise her role as Celeste Wright in season two of Big Little Lights. The actress won an Emmy, Golden Globe, and SAG Award for her performance. 
The Undoing joins HBO's red-hot roster of dramas, which features Game of Thrones, Westworld, True Detective, Sharp Objects, The Deuce, Here and Now, The New Pope, Demimonde, and Lovecraft Country.