Austin Butler Opens Up About His Fear Of Failure While Filming Elvis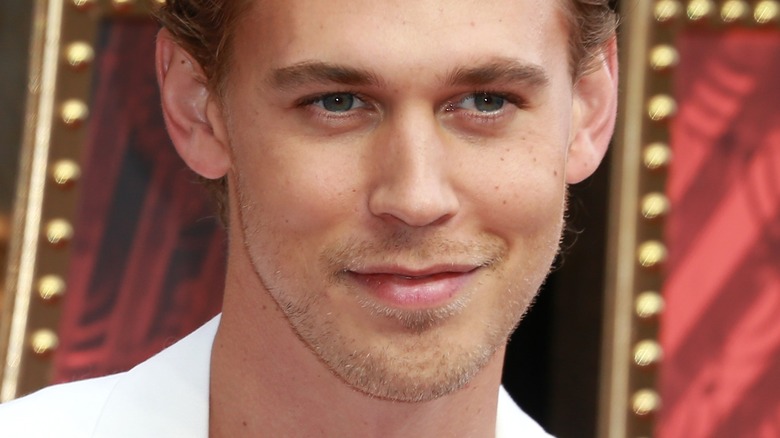 Fred Duval/Shutterstock
Elvis Presley was a legendary figure whose presence went far beyond the music world. Viewers are getting to know the man behind the myth in this year's "Elvis;" Baz Luhrmann's biopic explores Presley's life from an impoverished boy to an internationally known singer and actor. Its striking visual style, along with a soundtrack packed with hits, has made it a must-see for many moviegoers.
One of the film's biggest draws is star Austin Butler; the actor takes on the difficult task of bringing such a well-known personality to life. His turn as Presley is garnering praise for Butler — paying off in both nominations and wins during a highly competitive awards season. Vulture's Alison Willmore describes his performance as "improbably, absurdly great at playing someone who's more image than man." While it might have seemed like an easy choice to cast the actor, Butler himself had fears about jumping into the role. He recently spoke about the panic that accompanied leading the project and how it actually paid off throughout the shoot.
Austin Butler faced his fears to portray Elvis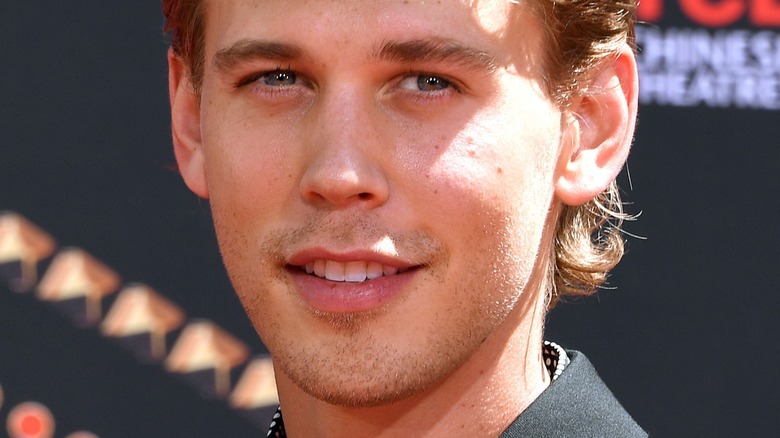 Jon Kopaloff/Getty Images
Austin Butler visited the "Happy, Sad, Confused" podcast, and naturally, "Elvis" was a major part of the conversation. Before coming to the role of Presley, the actor had already amassed credits with famous directors. 2019 saw him appear in Jim Jarmusch's "The Dead Don't Die" and Quentin Tarantino's ode to 1960s glitz and glamor "Once Upon a Time in Hollywood." It's a topic that host Josh Horowitz approached while covering Butler's starring role as Presley.
The actor admitted that it was a huge responsibility to play the iconic singer and one that could have gone wrong. He also acknowledged the experience could be like walking a tightrope. "You know, wanting to have his soul but then also somehow manage to bind all the meticulous things that make Elvis, Elvis, but if you focus too much on either, then you lose the other," Butler said.
Central among his fears was a failed performance could end his entire career. It made the first weeks of filming "Elvis" even more stressful for Butler. He disclosed that he couldn't sleep during the entire shoot due to those terrors. The time spent filming did give him some confidence as the shoot progressed. "Once you start getting some stuff under your belt that you feel you were able to capture something you maybe didn't expect or you just feel the truth of the moment, then you end up having a little more confidence," he added.
He's not done working with major projects and directors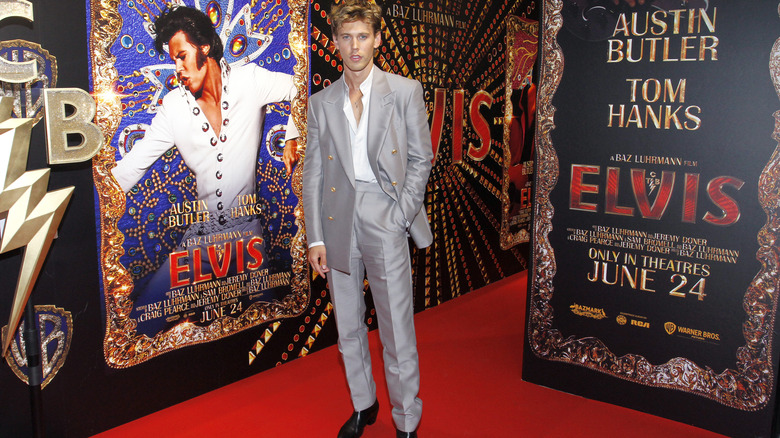 Jeremy Chan/Getty Images
The actor is parlaying hype surrounding the role into new opportunities, no matter the fear. He is scheduled to host the final "Saturday Night Live" episode of 2022. That appearance will give the actor a chance to show off his comedic skills, something he cultivated by appearing on Nickelodeon and Disney Channel series.
He's also set to join a major franchise with a role in 2023's "Dune: Part Two." Butler plays Feyd-Rautha, Baron Harkonnen's nephew. For the actor, it was a no-brainer to join the project. He revealed to Variety that he loved "Dune: Part One." The film's director Denis Villeneuve made it all the more special for him. "Denis is one of my favorite filmmakers and just an amazing human being," he said.
"Elvis" may have inspired some terror in the actor, but he had a very different reaction to being on the set of "Dune." "It's really surreal. You feel sort of like a kid in your favorite film," Butler said of his first day on set.