Reasonable Doubt's Emayatzy Corinealdi Was Shocked By A Lot Of Jax's Decisions In The Show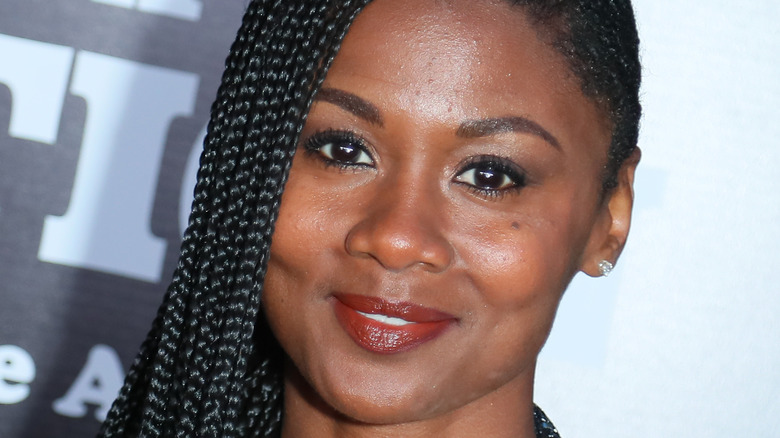 Leon Bennett/Getty Images
When it comes to crime and legal dramas on television, there are a plethora of options for viewers to choose from. It's of little surprise that Hulu decided to get in on the action, so to speak, with "Reasonable Doubt," one of its latest original shows. "Reasonable Doubt" focuses on Jacqueline "Jax" Stewart (Emayatzy Corinealdi), an extremely successful defense attorney who works at a high-class law firm in Los Angeles. The first season received pretty solid reviews, especially for a show treading some very familiar ground. It currently sits at 100% on Rotten Tomatoes, with a lot of the praise going toward its soap opera-like fun and Shonda Rhimes-like structure.
Some reviewers have praised Jax, who is something of a morally gray character with a lot of complexity. Season 1 of "Reasonable Doubt" implements a lot of serialized storytelling techniques, with Jax taking on a high-profile case involving billionaire Brayden Miller (Sean Patrick Thomas) after he's accused of murder. As with most legal and crime shows, this initial outing of "Reasonable Doubt" features many plot twists and turns throughout its eight-episode run. However, according to Corinealdi, some of Jax's decisions shocked her as much as anything else.
Corinealdi tried hard not to judge Jax for her choices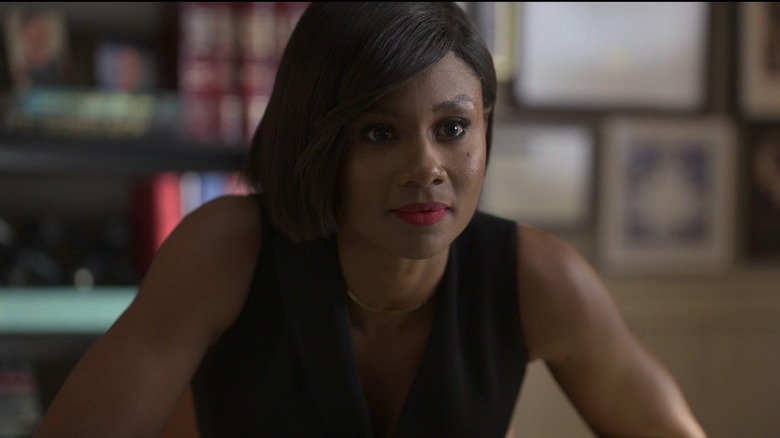 Hulu
During an interview with CBR back in September, Emayatzy Corinealdi spoke at length about her time on "Reasonable Doubt" thus far, and how some aspects of Jax surprised her. Mainly, Corinealdi tried to keep an open mind when it came to her character's decision-making, and she ultimately found the role a lot more interesting to portray as a result.
"I will say Jax — her audacity and some of the choices that she makes were a bit surprising to me," Corinealdi said. "Those are the areas where I had to realize, and you can't judge her based on that. You can't judge her. I couldn't judge her for those things because then that makes it a bit more difficult to play the character. There are things that I was like, 'Oh, my gosh, I don't know if I could — or if I would — do that.' That's also what made it so fun to play it because it's like, what if I did do that? I get to live it out through her."
Corinealdi also expressed that she wished that she was as daring as Jax. Obviously, morally gray characters who make questionable decisions are nothing new for modern television audiences, especially in a world where "Breaking Bad" exists. But it's nice to know that the role of Jax still found ways to challenge Corinealdi and force her to consider how she would respond to the situations her character finds herself in.