Viola Davis Claims That She And Jennifer Lawrence Are One In The Same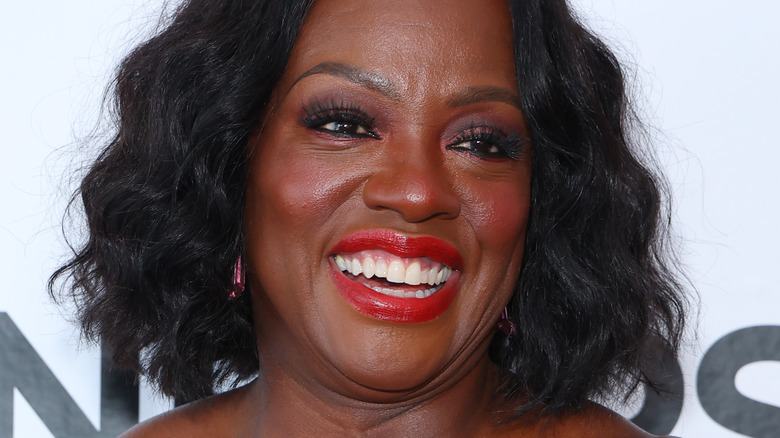 Leon Bennett/Getty Images
Viola Davis and Jennifer Lawrence are two of the most prominent working actors in Hollywood right now. Davis — who is the winner of an Emmy, an Oscar, and two Tony awards — has recently appeared in films such as 2020's "Ma Rainey's Black Bottom" and as Amanda Waller in 2021's "The Suicide Squad." She even co-starred on the Showtime series "The First Lady," in which she portrayed Michelle Obama. Meanwhile, Oscar-winner Lawrence's recent credits include 2019's "X-Men: Dark Phoenix" and 2021's "Don't Look Up."
But, both actors had other films come out this year that have been garnering critical acclaim and Oscar buzz. For Davis, it's "The Woman King," the epic historical film about an all-female warrior unit of the West African kingdom of Dahomey, directed by Gina Prince-Bythewood. And for Lawrence, it's "Causeway," the psychological drama about a veteran returning home and struggling to get back to her normal life, directed by Lila Neugebauer.
The two actors may have the commonality of both being considered for Oscars this year, but, according to Davis, their similarities run deeper than that. Here's what she had to say about feeling a connection with Lawrence.
Davis thinks that she and Lawrence are the same type of actor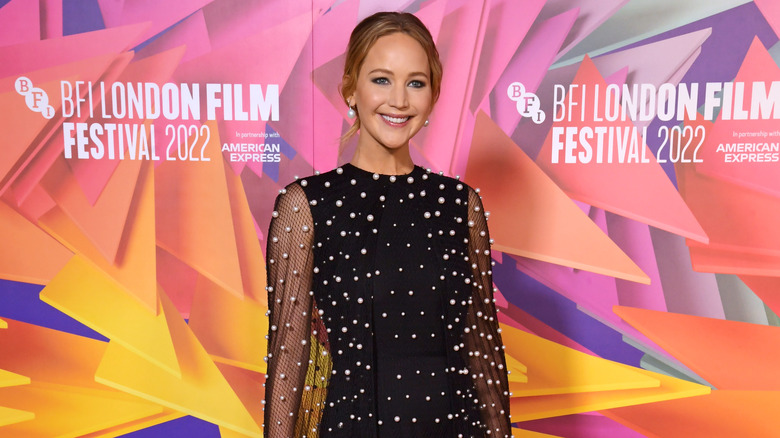 David M. Benett/Getty Images
During a recent conversation for Variety's Actors on Actors, Viola Davis and Jennifer Lawrence sat down together to discuss their careers, including their most recent endeavors, "The Woman King" and "Causeway." At one point, Davis took a moment to tell Lawrence how much she is enjoying the conversation because she feels a connection with Lawrence. Davis said, "It's wonderful to sit with you. Because I see us as sort of the same type of actress, in a way. We don't look alike, I know that." Lawrence then communicated her awe at Davis' statement, telling her that she feels honored just to be in the same room with her before prompting Davis to further explain.
Davis continued, "I feel that what you bring to your performances is exactly what an actor is supposed to bring, which is life. Which is the depth of human experience, the minutiae of it, the joy of it, the tragedy of it, the paradox and contradiction of it in every moment." The actor continued by noting that the human experience element is what she believes to be the most important aspect, even above the technical skill, which is what she sees in Lawrence. Davis then said, "I think that's why people are drawn to you. And I think that's why people are moved by your performances."
In response, Lawrence joked, "Goodbye!"