The Scrapped National Lampoon's Vacation Sequel Would Have Taken A Dark Turn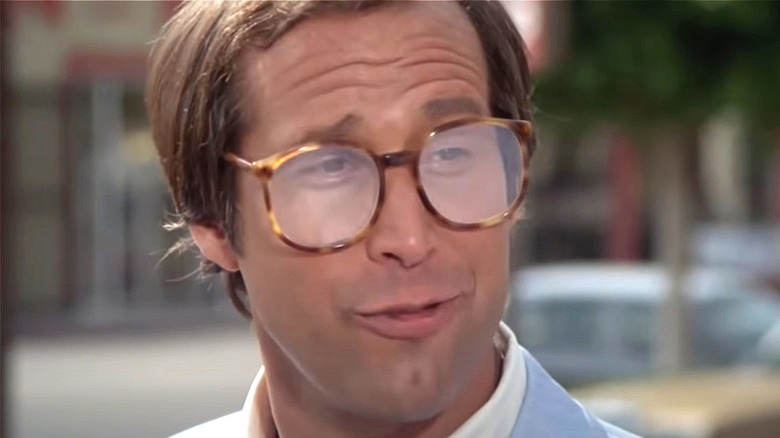 Warner Bros. Pictures/HBO Max
When "National Lampoon's Vacation" was released into theaters back in 1983, it is unlikely that many critics and viewers had any idea of the comedy classic it would become. From the opening theme "Holiday Road" by Fleetwood Mac's Lindsey Buckingham, to Aunt Edna's inconvenient demise, the movie is filled with instantly recognizable moments. While 1989's "National Lampoon's Christmas Vacation" typically gets a lot of promotion each holiday season, the original movie that started it all paved the way for the six uproariously funny vacations in the "Vacation" franchise. A lot of the feature's appeal is thanks to the irreverent performance of Chevy Chase, whose role as the endearing yet cringe-worthy Clark Griswold is what adds to the film's absurdity.
Understanding the comedy's unique humor is certainly not for everyone, which is safeguarded by the movie's R-rating by the MPAA. This can best be summed up by Chicago Reader film critic Dave Kehr, who wrote of the film in 1985, "Despite plenty of gross-out gags and dumb slapstick bits, the careful viewer can occasionally detect some acrid and original satire in this 1983 film." Although "National Lampoon's Vacation" is hilarious in a sometimes morbid sense, an originally planned sequel that was scrapped for the 2015 revival movie was actually going to take on a darker tone, according to one of its stars.
Beverly D'Angelo revealed that the revival/sequel would have started with Clark and Ellen's divorce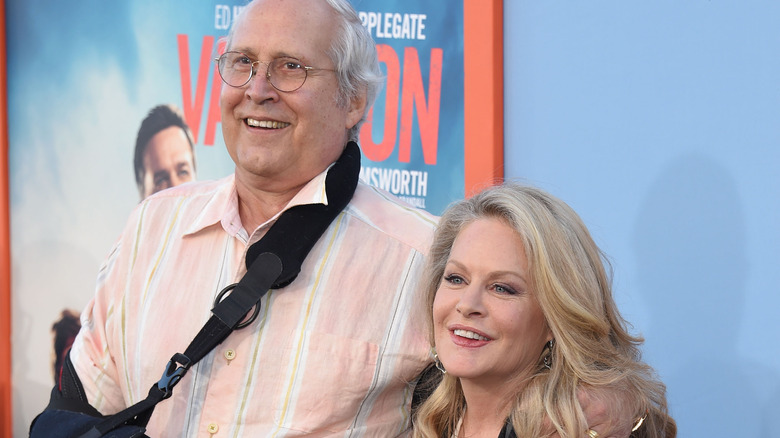 DFree/Shutterstock
Beverly D'Angelo played Griswold family matriarch Ellen Griswold in "National Lampoon's Vacation," and her performance was the perfect balance to Clark's nonsensical antics. In an interview with ScreenRant, the actress revealed that the original screenplay for what became 2015's "Vacation," took on a surprisingly realistic approach that would have addressed the passage of time and growing apart. The actress told the publication, "I think the script by Michael [Rosenbaum] and Chris [Sullivan] started with Ellen and Clark outside of a courthouse where they've just gotten divorced!"
D'Angelo then discussed how the feature would essentially be a Clark and Ellen road movie minus the kids. She continued by stating, "But their daughter is getting married, and she's adamant that they show up in Arizona or wherever she's living, so they have to go across the country and get back together. And what's odd is: isn't that kind of the movie that George Clooney just made ['Ticket to Paradise']?" It is safe to say that with heavy themes such as divorce, it would have been nothing like the original 1983 feature penned by John Hughes if this revival had gone forward.
Demographics may have contributed to the abandonment of screenwriters Michael Rosenbaum and Chris Sullivan's sequel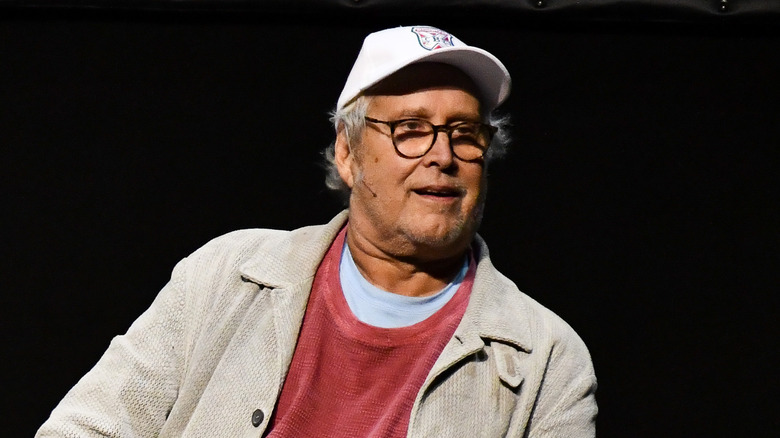 Allen Berezovsky/Getty Images
When viewers think of Clark and Ellen Griswold, it is inevitable that many will immediately think of the couple in their younger days in the 1980s and 1990s. In what eventually became the revival of the first film with 2015's "Vacation," both Chevy Chase and Beverly D'Angelo reprise their roles at later stages in their lives. We see the still happily married couple welcoming their son Rusty (Ed Helms), his wife Debbie (Christina Applegate), and their children for a visit as Rusty and Debbie take their family on their own dysfunctional road trip vacation. Chase and D'Angelo only have a few scenes in the feature as the attention turns towards Rusty, who is around the same age as his dad in the original 1983 film.
In what could have been a much more insightful story instead of essentially a "National Lampoon's Vacation" remake, D'Angelo highlighted what she thought went wrong. She told ScreenRant, "Something like that [Rosenbaum and Sullivan's script]? We saw it as, 'Hey, it's about Clark and Ellen and that family. Don't we want to follow their story?' But there's something about demographics, and I think they didn't want old people in it or something." Whether or not that is the reason the Clark/Ellen divorce storyline was abandoned, maybe it would have made for a more successful movie since the eventual "Vacation" received dismal critics and audience scores on Rotten Tomatoes.