Surprise Unfriended Sequel Unveiled At SXSW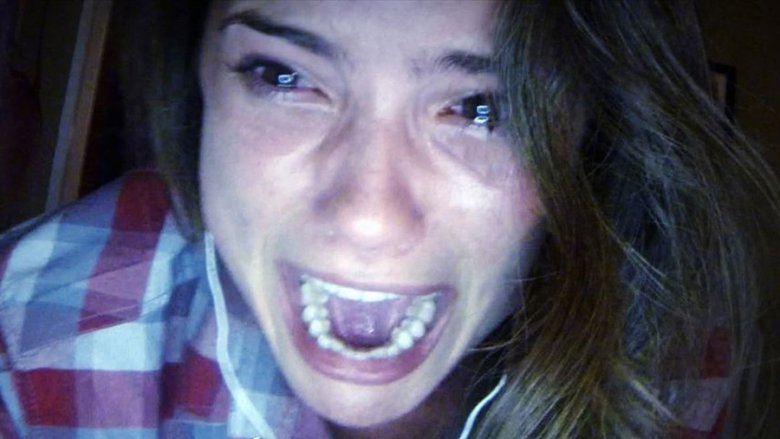 Blumhouse's Unfriended has officially become a series. 
As detailed by Deadline, Blumhouse Productions unveiled a secret sequel to its hit horror flick Unfriended at South by Southwest this weekend. Producer Jason Blum presented the movie, which was previously listed as "Untitled Blumhouse-Bazelevs Film" before it screened at the Austin-based film festival, on Friday, March 9 at the Alamo Ritz theater. Only after the surprise screening did Blum reveal the project's full title: Unfriended: Dark Web. 
Unfriended: Dark Web, which was once known as Unfriended: Game Night, reportedly doesn't directly address the events of the first film, moving away from the 2014 original's supernatural themes and diving into horror and thriller elements. It does, however, adopt the same laptop point of view motif as Unfriended did, and is genuinely scary from start to finish. Deadline provided a summary: "A 20-something finds a cache of hidden files on his new laptop and is thrust into the deep waters of the dark web. From the makers of Unfriended, this thriller unravels in real-time, entirely on a computer screen. A warning for the digital age." 
The follow-up film is the directorial debut of Stephen Susco, who's best known for writing the 2004 U.S. version of The Grudge, its 2006 sequel The Grudge 2, and Texas Chainsaw Massacre 3D. Fans had long suspected that the project that would mark Susco's first foray into bonafide filmmaking would be an Unfriended sequel. They're likely pleased to have been proven right. 
According to IndieWire's Eric Kohn, who saw Unfriended: Dark Web at SXSW, the film stars Colin Woodell (Unsane) as the main character, Matias; Stephanie Nogueras (The Magicians) as Amaya, Matias' girlfriend; Rebecca Rittenhouse (Blood & Oil, The Mindy Project) and Betty Gabriel (Get Out) as a lesbian couple; Connor Del Rio (This Isn't Working) as a "dopey loudmouth;" Savira Windyani (Ink & Rain) as a "chic music lover;" and Andrew Lees (The Originals) as an "acerbic tech-savvy Brit."
There is currently no planned release date for Unfriended: Dark Web.