Tom Felton Was Mortified After First Meeting Gary Oldman On The Set Of Harry Potter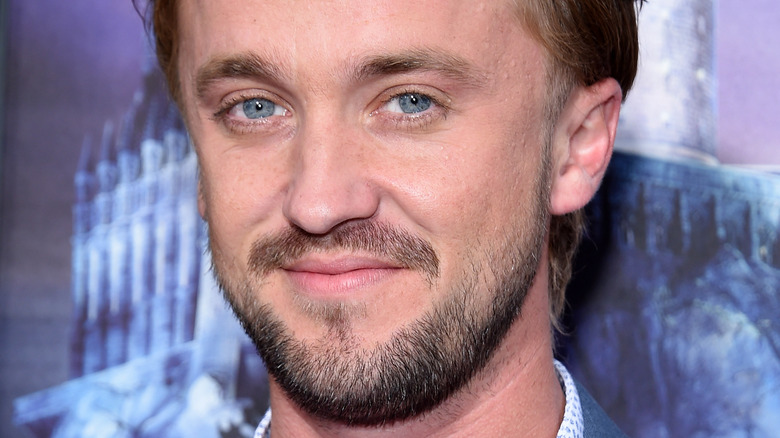 DFree/Shutterstock
We may receive a commission on purchases made from links.
It's no secret that the "Harry Potter" film franchise is populated by some of the most prolific actors of this generation and, more specifically, some of the most revered British actors in all of cinema. A few of the most prominent actors to have appeared in the "Harry Potter" franchise include the late Alan Rickman (Severus Snape), "Downton Abbey" star Maggie Smith (Professor McGonagall), "Monty Python's" John Cleese (Nearly Headless Nick), Emma Thompson (Professor Trelawney), and Michael Gambon (Albus Dumbledore) — each of whom had achieved widespread critical acclaim long before they entered the world of J.K. Rowling's popular fantasy series.
At a glance, it's clear that the cast of the "Harry Potter" franchise is a who's who of British acting royalty, and one of its most accomplished stars is none other than Academy Award-winning actor Gary Oldman. Oldman first joined the series in "Harry Potter: and the Prisoner of Azkaban," in which he plays the titular escaped convict Sirius Black — a role he would reprise for "Goblet of Fire," "Order of the Phoenix," and "The Deathly Hallows — Part 2." Although Oldman certainly represents one of the most highly-regarded actors to have ever joined the franchise, it appears as though not every cast member was familiar with his work — as actor Tom Felton mistook him for a janitor the first time they met.
Felton was incredibly embarrassed after mistaking Gary Oldman for a cleaning man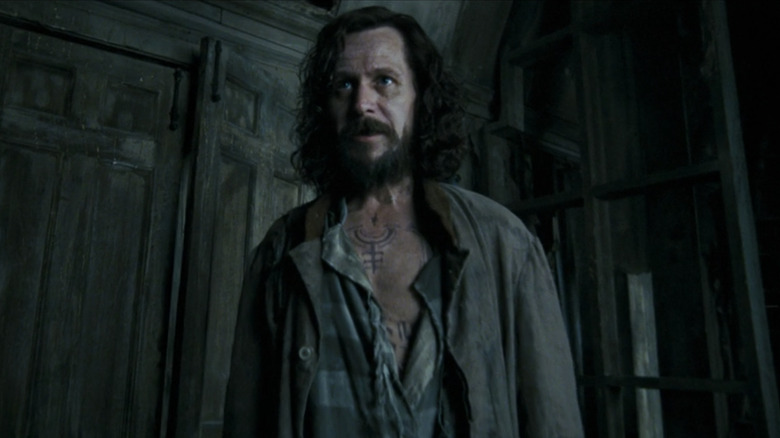 Warner Bros. Pictures / HBO Max
In his recently published memoir, "Beyond the Wand: The Magic and Mayhem of Growing Up a Wizard," actor Tom Felton (who played Draco Malfoy throughout the "Harry Potter" franchise) revealed that he mistook Gary Oldman for a janitor when they met on the set of "Prisoner of Azkaban" — and was mortified when he realized his mistake.
"There were certain actors on the set who you'd never really recognize out of character, even though they were absolute legends," Felton explained in Chapter 19 of his memoir. "I was on set one day when I saw another slightly scruffy older bloke wearing an old pair of jeans and a T-shirt. I'd occasionally seen him around, and I thought he was one of the cleaning staff."
Felton went on to say that he complimented the man on the recently polished floor, which earned him a confused frown from this alleged janitor — who was, of course, the legendary actor Gary Oldman. Felton said that he "cringed with embarrassment" once he realized that he had mistaken Oldman for a cleaning man and decided the best course of action would be to pretend the entire incident had never happened. Although it's understandable that a child actor may not have recognized Gary Oldman on sight, the entire anecdote is undoubtedly one of the funniest behind-the-scenes stories from all of "Harry Potter" — and one which has stuck in Tom Felton's mind to this very day.