The Fifth Beatle Limited Series In The Works At Bravo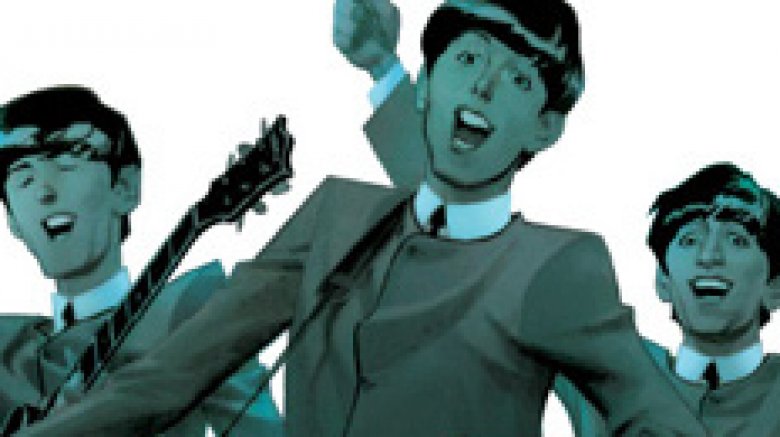 Dark Horse Comics
Vivek J. Tiwary's bestselling graphic novel The Fifth Beatle: The Brian Epstein Story is headed to the small screen. 
Per Deadline, Bravo has partnered with Tiwary to adapt his work as a scripted event series. 
Hailing from producers Universal Cable Productions and Sonar Entertainment, The Fifth Beatle is already in development, and is said to explore the "personal life of the band's visionary manager," Brian Epstein, who "helped launch the Fab Four to international stardom." The project will include tunes from the John Lennon-Paul McCartney song catalog, which Tiwary has access to, making it the first Beatles-centric biopic to secure rights to that music. Tiwary is on board to write the script and executive produce alongside Molly's Game producer Leopoldo Gout.
Dark Horse Comics published Tiwary's book, which features art by Andrew C. Robinson and Kyle Baker, back in 2013. Sonar optioned development rights to the novel in 2016. 
The Fifth Beatle: The Brian Epstein Story centers on Epstein, the "brilliant yet often tormented dreamer" who discovered the Beatles in Liverpool's Cavern Club, and then "nurtured, protected, and guided them to unprecedented worldwide success." But in 1960s London, homosexuality was a felony, and Epstein was a gay man. Thus, he experienced loneliness, a want to be "one of the boys," and a desire to fit in. Epstein eventually rose to become the mastermind of Beatlemania — the fan frenzy directed at the foursome — and a key influence on the '60s cultural revolution as he imbued the Beatles' songs with messages of hope, peace, and love. Of Epstein, McCartney once said, "If anyone was the fifth Beatle, it was Brian."
In the past, The Fifth Beatle: The Brian Epstein Story was set up as a feature film — once in 2013 with Peyton Reed attached to direct, and again two years later with Simon Cowell as producer.
Outside of his work as an author, Tiwary has made a name for himself as a Tony Award-winning theater producer. He previously produced A Raisin in the Sun and the Green Day musical American Idiot.