Universal Had Two Requests For The Creative Team Behind Violent Night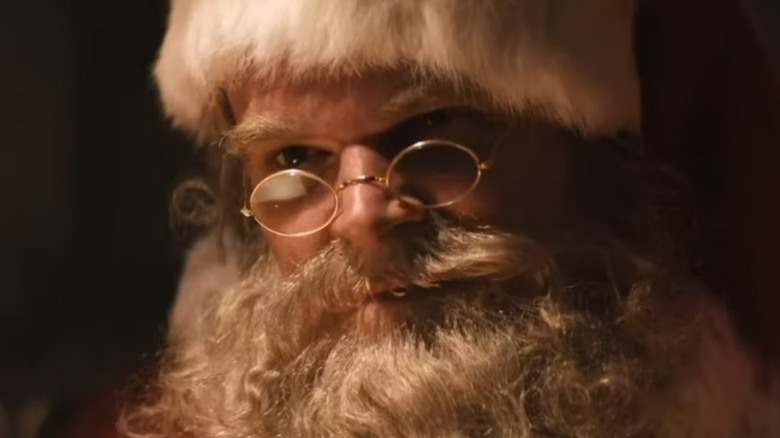 Universal Pictures
For almost as long as there have been movies, there have been Christmas movies. From George Albert Smith's "Santa Claus," dated 1898, to the Ryan Reynolds and Will Ferrell-led "Spirited" from 2022, filmmakers across generations haven't shied away from spreading some holiday cheer via the cinema. Of course, not all of these productions are fun, heartwarming affairs designed to give audiences that warm and fuzzy feeling. Some, like director Tommy Wirkola's "Violent Night," which also premiered in 2022, were created to take the holiday genre in a different, more action-packed direction.
On Christmas Eve of all nights, a crew of mercenaries led by Jimmy "Mr. Scrooge" Martinez (John Leguizamo) break into a family home and hold them hostage. With it seeming like Christmas may be ruined in the worst way possible, the most unexpected of heroes emerges to save the day: Santa Claus himself, as portrayed by "Stranger Things" and "Black Widow" star David Harbour. Unlike most interpretations of Kris Kringle, this one is far from just a jolly, happy-go-lucky distributor of candy and toys. He's a battle-hardened Viking warrior who's determined to protect the innocent — even if it means spilling blood during the most wonderful time of the year.
All in all, "Violent Night" is a campy, hard-hitting Christmas watch that doesn't sound like it should be a real movie. Yet, it is, and it's one that Universal Pictures kept its list of requests pretty light for.
Universal asked for some key visual caveats to be met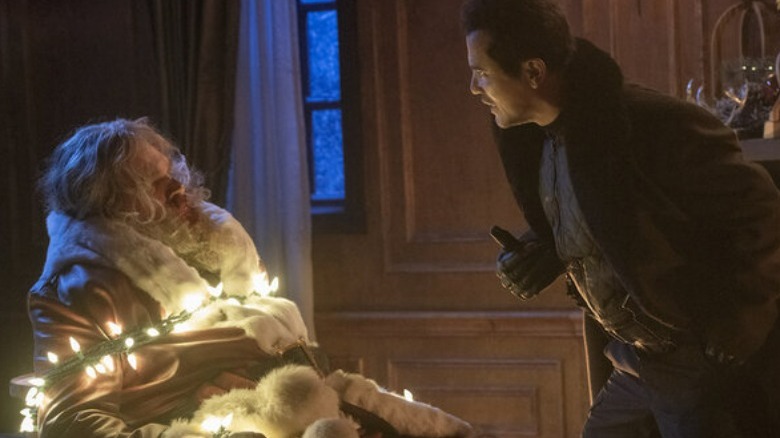 Universal Pictures
"Violent Night" reads like a cross between "The Santa Clause" and "Die Hard," which, to many people, sounds like a fittingly outlandish premise for a movie. However, in the modern era, where any film not rooted in a preexisting franchise or by a globally-known director is considered a big risk and studio interference continues to run rampant, one would imagine that getting "Violent Night" made — much less made well– would be next to impossible for Tommy Wirkola and his team. Surprisingly, that wasn't the case at all, with the minds at Universal Pictures almost entirely giving them free rein to create this holiday classic-in-the-making.
According to "Violent Night" writers Pat Casey and Josh Miller, Matt Riley, Universal's executive vice-president of production, only gave them two notes: be mindful of the North Pole since shots featuring the locale would likely eat up much of the budget, and when it came to action, don't hold back. With that, they were off and running, crafting a version of Santa Claus audiences had never seen before. "We were like, 'What is Santa's backstory that makes him so tough? What would have made him venture up to the North Pole?'" said Miller, explaining the rationale behind making Santa a Viking (via Vulture).
"Violent Night" is now playing in theaters everywhere.