Chicago P.D.'s Tracy Spiridakos Was Shocked To Learn Of Halstead And Upton's Impulsive Marriage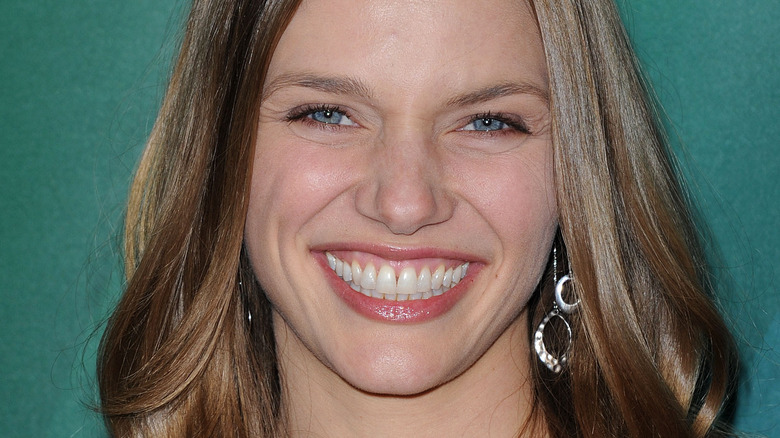 DFree/Shutterstock
Derek Haas and Michael Brandt's "Chicago Fire" burst onto the NBC scene in October 2012, swiftly becoming a show with a sizeable fanbase. In fact, the program proved so popular that within a few short years, it stood as the first installment in a sprawling franchise focused in Chicago, Illinois. The second series to join what's now known as the One Chicago franchise is Dick Wolf and Matt Olmstead's "Chicago P.D.," which premiered in early January 2014 as a mid-season replacement and soon carved out its own niche as a viewer favorite in short order.
A big reason why "Chicago P.D." caught on as quickly as it did is the cast of characters it centers on. The professional and personal lives of those in the 21st District of the Chicago Police Department are intriguing, and the tense situations they find themselves in are often just as attention-grabbing. For instance, look at Detective Jay Halstead (Jesse Lee Soffer) and Detective Hailey Upton (Tracy Spiridakos): colleagues at the CPD who not only grow incredibly close throughout their time working together but even get married in the middle of Season 9.
Hailey Upton and Jay Halstead's decision to tie the knot so quickly was a surprising yet nice moment, though even Tracy Spiridakos herself couldn't help but be a bit shocked by the impulsive nature of their union. Here's how she responded upon learning that "Upstead" — their ship name — would be married.
Spiridakos thought Upton and Halstead's marriage happened a bit early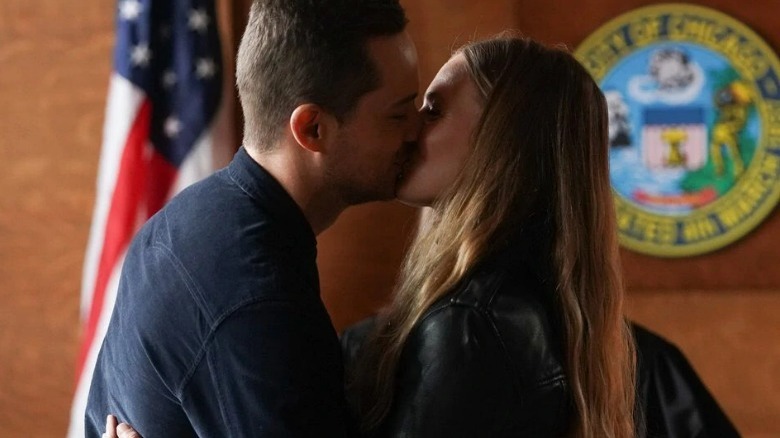 NBC
In December 2021, Jesse Lee Soffer and Tracy Spiridakos took part in a virtual interview with GiveMeMyRemoteTV on YouTube, where they spoke extensively about their "Chicago P.D." experience so far. Naturally, this meant they took some time to address Hailey Upton's romance with Jay Halstead and share their feelings about their sudden move to get married. "My reaction was, 'What? Already?'" Spiridakos recalled of her reaction to first learning about "Upstead" getting married. Soffer reveals that he had a similar response to the information, with Spiridakos adding her belief that their marriage was well thought-out even if it seemed a bit soon.
Sadly, beyond their impromptu nuptials, "Chicago P.D." didn't get to do a whole lot with Upton and Halstead as a married couple. After helping build "Chicago P.D." from the ground up starting in Season 1, Jesse Lee Soffer elected to leave the role of Halstead behind during Season (via Entertainment Weekly). In response to this bombshell announcement, Tracy Spiridakos took to Instagram to wish her co-star well in his future endeavors and express her appreciation for him. "You're the greatest onscreen husband a girl could ask for," she wrote, closing out her post with #UpsteadForever.
The married Upstead on "Chicago P.D." came and went almost as quickly as their dating phase. Nevertheless, seeing them get hitched will endure as a highlight of the show — one that both Tracy Spiridakos and Jesse Lee Soffer are unlikely to forget.