That's What's Up: Who would win in a fight: Darkseid or Thanos?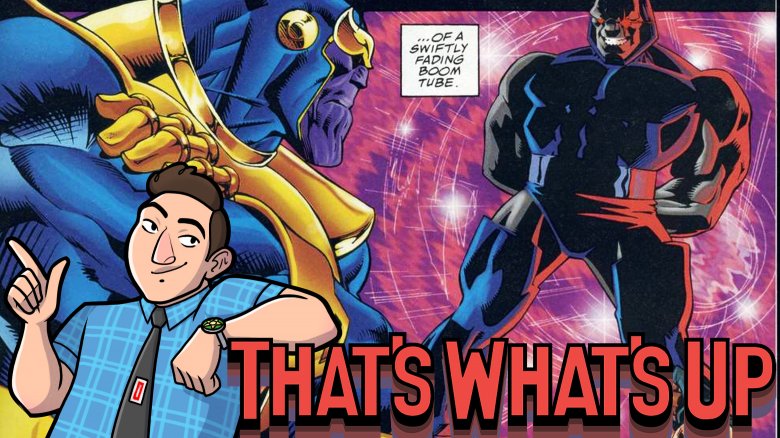 Each week, comic book writer Chris Sims answers the burning questions you have about the world of comics and pop culture: what's up with that? If you'd like to ask Chris a question, please send it to @theisb on Twitter with the hashtag #WhatsUpChris, or email it to staff@looper.com with the subject line "That's What's Up."
Q: Hey, this seems like something you'd have opinions on: who would win in a fight between Thanos and Darkseid? — via email
That's an easy one, baby! The real winner in a titanic tussle like that would be the fans!
I'm guessing, however, that you're looking for an answer that's a little more thoughtful and a little less hucksterish. For that, my friend, you have come to the right place. As someone who worked in a comic book store for the better part of a decade, I had plenty of "who would win in a fight" conversations on slow Tuesday afternoons, and now that I occasionally have to come up with the answers to make my living, I feel like this is one I can get a handle on. The thing is, though, when it comes to a battle between Darkseid and Thanos, you have to dig a little deeper than just figuring out who can punch hardest and whether the Omega Sanction is more powerful than the Infinity Gauntlet.
The truth is, those characters have kind of been sniping at each other behind the scenes for over four decades.