Emma Roberts To Star In Supernatural Comedy Anya's Ghost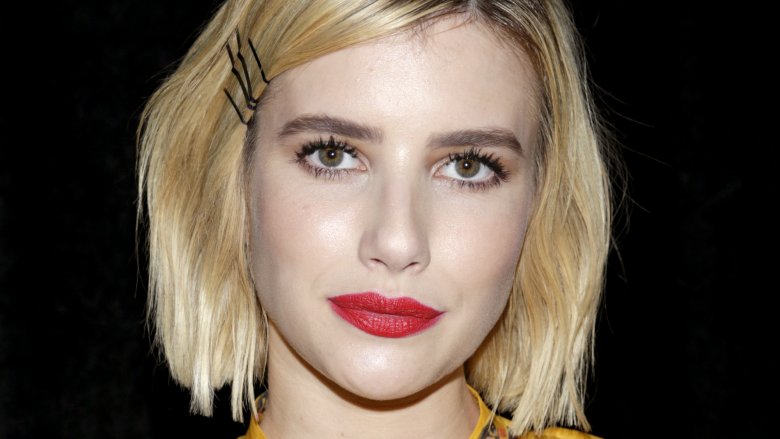 Getty Images
Emma Roberts is teaming up with I Give It A Year and Dirty Grandpa director Dan Mazer for a new supernatural comedy. According to Deadline, the American Horror Story actress has signed on to play the titular ghost in the upcoming Anya's Ghost, based on the award winning graphic novel by Russian writer and illustrator Vera Brosgol.
The movie will follow Anya, an unpopular 16-year-old girl who happens upon Emily (Roberts), the ghost of a teenage girl who died a century earlier, while trapped in a mysterious underground cave. At first, Anya thinks that her ghostly new acquaintance is the best thing that's ever happened to her, but she soon realizes that their relationship has unexpected reverberations for her, her friends, and her family.
Roberts got her start as a child actress, appearing in films like Aquamarine and Nancy Drew and shows like Unfabulous. She has since made a name for herself with her multiple appearances in Ryan Murphy's American Horror Story and also appeared in his Fox series Scream Queens. Roberts' other recent film appearances include We're the Millers, Nerve, I Am Michael, and The Blackcoat's Daughter.
Patrick Ness, the author of the Chaos Walking series and the screenplay for the upcoming film, as well as the novel and screenplay for 2016's A Monster Calls, penned the script for Anya's Ghost. Jeremy Bolt (the Resident Evil series) is set to produce for Bolt Pictures alongside Benedict Carver (Message From the King) for Bullitt Entertainment. EOne will produce, finance, and distribute the film.