NCIS: Hawaii Fans Are Buzzing Over Ernie And Commander Chase In Season 2 Episode 9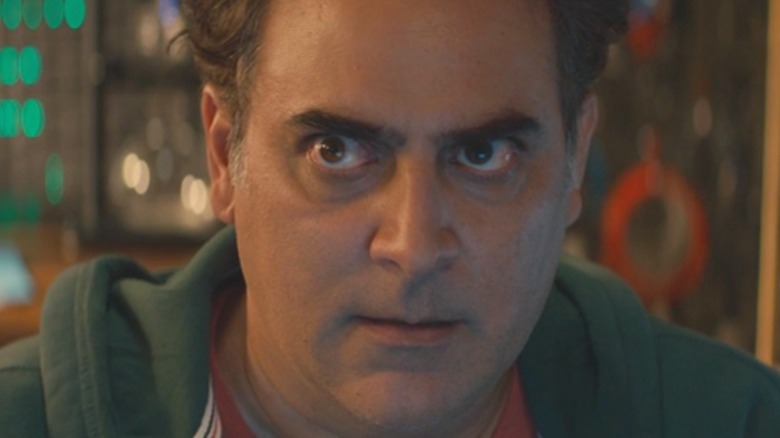 CBS
Working in Hawaii sounds like a dream come true for many, considering the year-round climate, majestic vistas, and crystal-clear water. Despite the idyllic environment, crimes still do happen, and considering the location of military bases, there is still plenty of things to do for the Naval Criminal Investigative Service. "NCIS: Hawaii" is a spinoff from the popular "NCIS" television show, and they exist in the same shared universe, with the very first episode of Season 2 being part of a crossover event with Season 20 of "NCIS." In other words, "NCIS: Hawaii" is an additional helping of everybody's favorite military and police-style procedural.
So far in Season 2, "NCIS: Hawaii" has seen a plan to attack one of the world's largest military exercises, illegal street racers, naval impostors, dead sailors, forbidden ritual sites, organized crime, and missing children. Besides these events, the people that work in the NCIS office have also become closer, as one expects to happen as they deal with all manner of trials and tribulations. In the most recent episode, titled "Desperate Measures," Commander Chase (Seana Kofoed) is preparing to get her day started, which begins with crafting some kind of breakfast smoothie and adding items to her shopping list. However, she notices something is amiss and begins to look through her house, only to be confronted by a sweaty and haggard-looking individual who brandishes a gun.
Fans are loving that Chase and Ernie do yoga together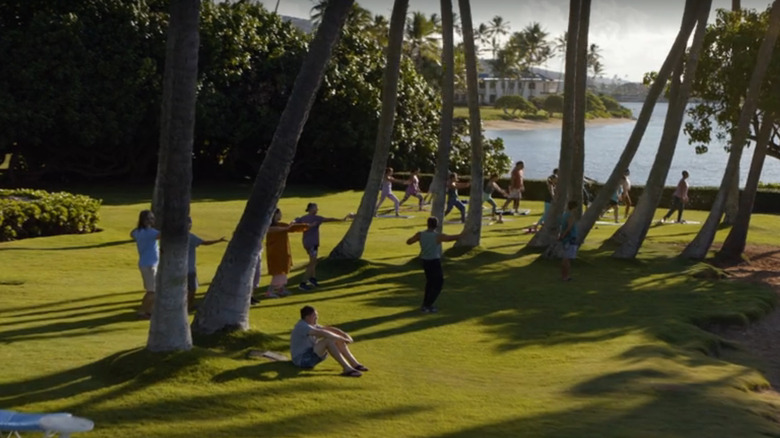 CBS
"NCIS: Hawaii" then shifts gears and shows off the cyber-specialist Ernie Malik (Jason Antoon) engaging in a yoga class. Looking concerned, Ernie then follows the instruction of the class, which has the students lying on their backs. Ernie takes this opportunity to text Chase and ask where she is. This highlights that both Ernie and Chase take yoga classes together and that they have a friendly relationship outside of work. On account of this fact, several fans noticed Ernie and Chase's connection and immediately converged on social media to express their feelings involving the two.
Coalescing their thoughts on Twitter, @roobarbing tweeted several thoughts involving Chase and Ernie and said that they are currently shipping the two together on account of their chemistry. They added that since Ernie is so worried about Chase that the show shouldn't waste any time getting the two back together, and said, "Bless Commander Chase's lovely heart! Ernie better lock that down!" Similarly, @whistlerkate wrote that they love Ernie and Chase and felt Ernie's concern for Chase. Others also felt the same way, with @sammyspaige saying, "i'm living for the ernie and commander chase besties era," and @earplegalcodes writing, "Ernie doing yoga? And he usually does it with Chase? Okaaay." @whistlersarmy enjoyed the dynamic between Chase and Ernie and said that they love how close the two are, while @gini_us was filled with tears and love at the reunion between them at the end of the episode. It seems then that fans of "NCIS: Hawaii" are enjoying Chase and Ernie's interactions and hope for much more in the future of the show.