Early Roles Downton Abbey Actors Would Probably Like You To Forget About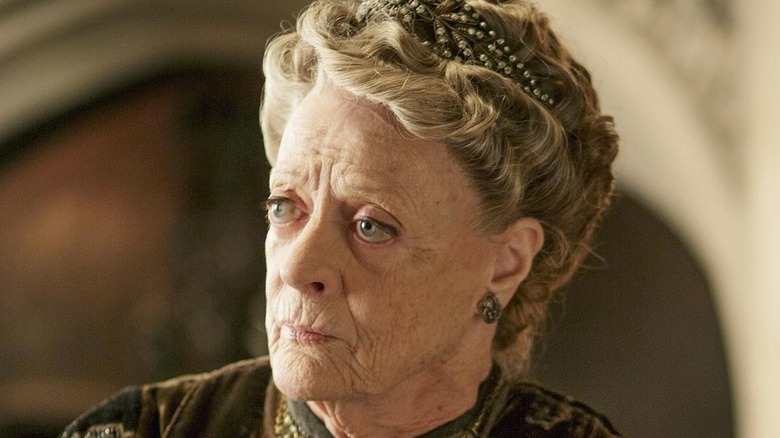 ITV
From "Coronation Street" to "EastEnders," Britain has boasted some of the best soap operas the world over. Still, few were prepared for the sensation that is "Downton Abbey," a series that elevated the genre with gripping family drama, lavish production values, and stylish stories. Arguably its biggest asset was its cast: a mixture of talented newcomers, beloved veterans, and even a few major-league superstars.
Set between the 1910s and 1920s, "Downton Abbey" has kept audiences on the edge of their seats with the domestic and political exploits of the powerful Crawley family. Since its debut in 2010, "Downtown Abbey" has been regarded as one of the best period dramas of all time, offering six stellar seasons. In 2019, it made the leap to the big screen. A sequel "Downton Abbey: A New Era" landed in 2022, adding even better-known names to the cast.
No matter how gifted the cast of "Downton Abbey" may be, every one of them has a role in their past they probably wish they could erase from our memory — a movie or TV show so cringe-worthy, it sends shivers down the spine just to think about it. Obscure though some of these flops may be, we've listed here the ones each member of the "Downton Abbey" cast most likely regrets.
Maggie Smith in Better Late Than Never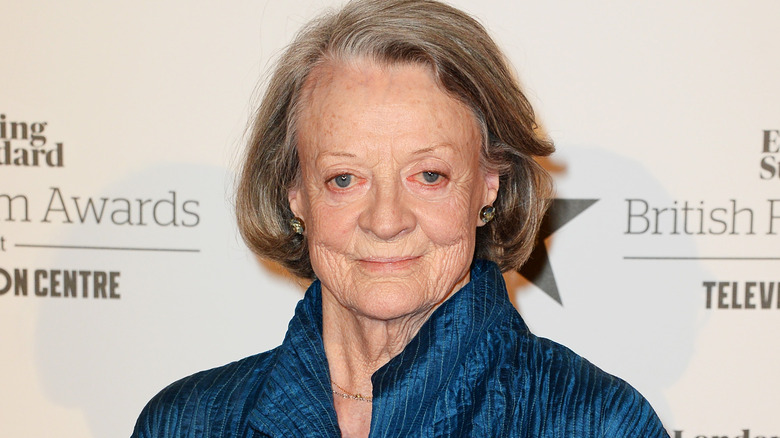 David M. Benett/Getty Images
The most renowned and respected actor in Downtown Abbey is indisputably Dame Maggie Smith, who has two Oscars and four Emmys to her name. She's best known to audiences as Professor McGonagall in the sprawling "Harry Potter" film series, but she'd already secured her status as a British icon before her time in a witch's hat. On "Downton Abbey," she plays Violet Crawley, matriarch of the family; wife of Patrick, the late Sixth Earl of Grantham; and mother to Robert and Rosamund. Despite her long, successful career, even Smith has at least one role she might want us to forget about, and it came in the 1983 comedy "Better Late Than Never."
Even in the early '80s, Smith was a recognized talent, and "Better Late Than Never" is a total waste of it. She plays Miss Anderson, who had torrid love affairs with two men decades before and is unsure of which one is the father to her recently passed daughter. They haven't come to get to know their now-orphaned granddaughter, but because the little girl has inherited her mother's fortune, they want a piece of it. Throw in Catherine Hicks, who serves as merely an object for the much older men to lust after, and what you get is a painfully unfunny, cynical, and offensive story.
Hugh Bonneville in Married for Life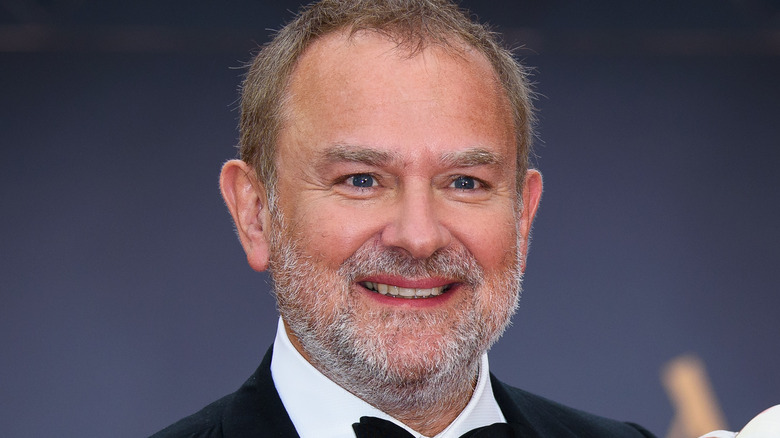 Joe Maher/Getty Images
"Downton Abbey" headliner Hugh Bonneville has played Robert Crawley for the franchise's entire duration. This includes all six initial seasons, the feature film from 2019, and the 2022 sequel "Downton Abbey: A New Era." Bonneville was an established veteran when he took the role, but it quickly became his most iconic part. As it elevated his fame, he's had to look back with some awkwardness at his role in the abominable 1996 British sitcom "Married for Life."
A surprising remake of the American original "Married... with Children," we're not sure why English network executives thought the raunchy, over-the-top social satire would translate well to the UK, but it predictably didn't. Bonneville stars in the role of Al Bundy, made famous by Ed O'Neill in America. The series inexplicably renames him Ted Butler. The series' shift across the pond also softens some of their boorish language and stories for regional television standards of the day. The lowbrow American humor just doesn't translate to English sensibilities.
Only airing seven episodes, "Married for Life" received scathing reviews on its release. The Independent called it "one of the worst sitcoms ever broadcast," saying, "If sitcoms were cars, 'Married for Life' would have been recalled as a safety hazard." 
Michelle Dockery in Self/Less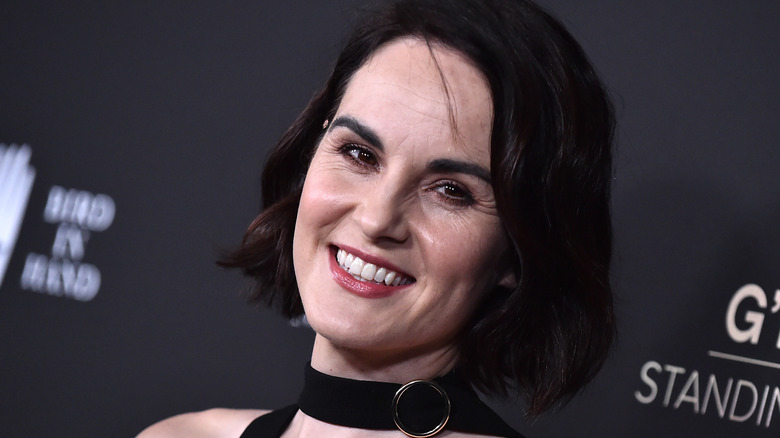 DFree/Shutterstock
Michelle Dockery's role as Lady Mary on Downton Abbey has been a monumental life-changer. Starring as the daughter of Robert Crawley from the very first season of the series, Michelle went from being a little-known English actor to an international star almost overnight. Surprisingly, her most regrettable role didn't come before her time on the show, when she puttered around English television. No, the part she probably would like us to forget about comes from the 2015 film "Self/Less," a movie that few seemed to like despite its star-studded cast.
The movie is led by Ben Kingsley as Damian Hale, a wealthy tycoon who's been diagnosed with terminal cancer. In a desperate bid to stay alive, he undergoes an experimental procedure in which his mind is placed into a young and healthy body, played by Ryan Reynolds. In the process, he becomes a new man, and finds trouble when he looks further into the company that performed the procedure. 
Sadly, an interesting idea devolves quickly into schlock, and Dockery — as Hale's estranged daughter Claire — has surprisingly little to do. In the end, it's a complete waste of her enormous talent. She probably scratches her head when looking back at it. Incidentally, the movie also stars her "Downton Abbey" co-star Matthew Goode as the man responsible for this dangerous mind transfer... but it's not quite his worst role.
Matthew Goode in Chasing Liberty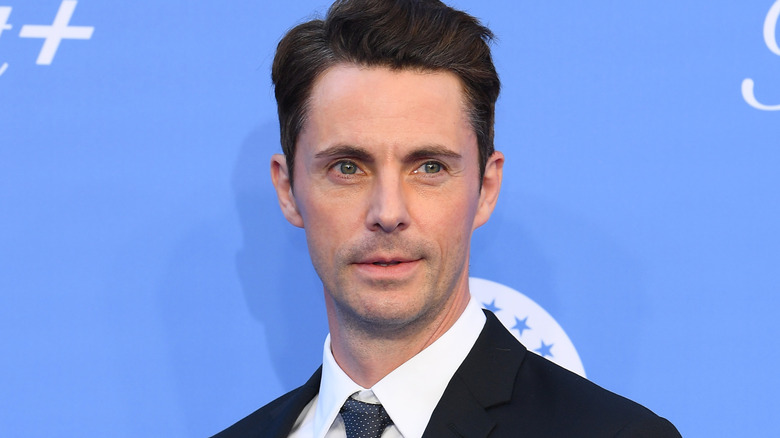 Joe Maher/Getty Images
Actor Matthew Goode joined Downton Abbey in its fifth season in the recurring role of Henry Talbot. He'd join the main cast for its final year, and star in the franchise's first feature film in 2019 too. Superhero fans might know him for his role as Ozymandius in Zack Snyder's "Watchmen," while American TV audiences will know him from "The Good Wife." While he starred in the aforementioned cringe-worthy cyber-punk action movie "Self/Less," Goode probably would rather we watch that one than 2004's "Chasing Liberty," a shameless vehicle for pop star Mandy Moore.
Cheesy, predictable, and clearly designed to appeal to the lowest common denominator, there's not that much to the movie. Developed solely to give singing sensation Moore something more to do after a couple of reasonably well-received rom-coms like "Try Seventeen" and "How to Deal," this 2004 movie feels like the producers just figured teen audiences would show up anyway, so why bother making something good? Here Moore plays Anna Foster, the lonely daughter of the President of the United States who falls in love with a good-looking guy while in Europe.
As a stepping stone to a bigger career for Goode, the movie did its job, so it's unlikely he regrets it, but it's not something we'd expect him to be trotting out for fans. 
Lily James in Wrath of the Titans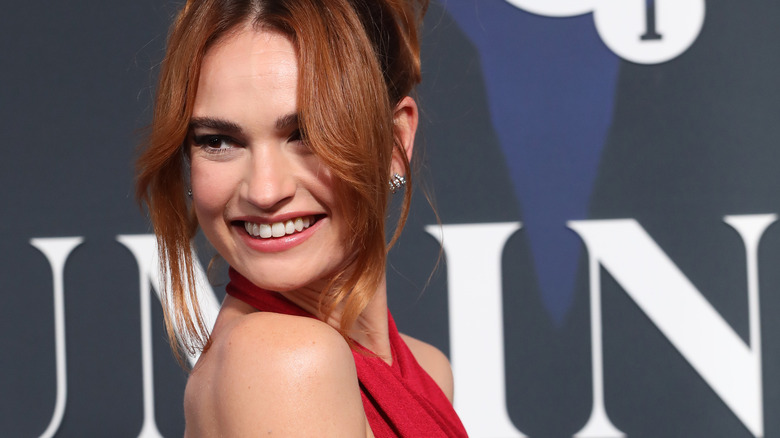 Lia Toby/Getty Images
On "Downton Abbey," star Lily James plays Lady Rose Aldridge, who is the great-niece of Maggie Smith's Violet Crawley via her parents Hugh and Susan McClane. It was an early role for her, as the actress had only a few on-screen appearances before she joined the series. Despite having just a few movies and a pair of TV series under her belt, there's at least one she probably looks back at with some discomfort... as most of its viewers do, too: the 2012 action fantasy sequel, "Wrath of the Titans."
Greenlit off the back of the 2010 remake "Clash of the Titans," the film didn't seem to even make the most basic attempts to fix the problems of its predecessor. Perhaps the studio assumed that audiences must have loved it because it grossed nearly half a billion dollars. They instead focused on bigger effects and spectacle, somehow making the original's bad script even worse. The film sees Perseus (Sam Worthington) leading a team of warriors — including Lily James as Korinna — in a mission to free his father Zeus from the grasp of the Titans.
Lacking what little charm the first film had, "Wrath of the Titans" lacks any semblance of intrigue or actual story, relying on big-budget fantasy FX instead. Sadly, it's just not enough, and its box office just barely turned a profit, killing any potential for a threequel.
Dan Stevens in Vamps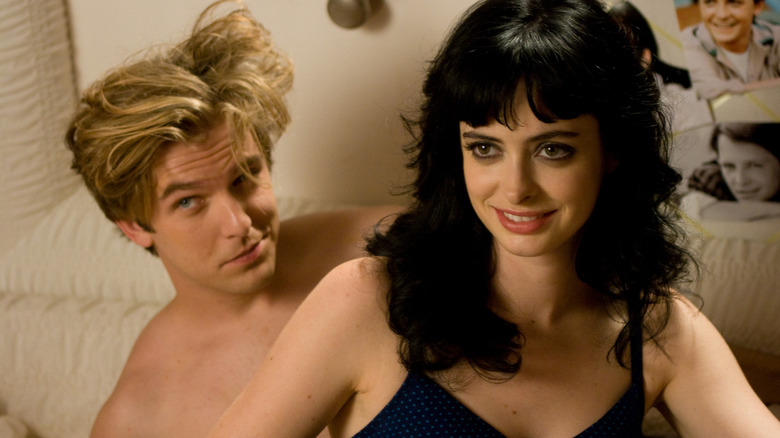 Anchor Bay Films
Audiences today recognize Dan Stevens for his breakout role in the horror standout "The Guest," but two years earlier he'd come to prominence as a main cast member of "Downton Abbey." There he played Matthew Crawley, who at one point was the presumptive heir to his uncle Robert Crawley, who had no sons of his own. In between those two roles in 2012, he'd tried his hand on the big screen, and the result was a movie that definitely didn't stand out: "Vamps."
Ostensibly a horror comedy, "Vamps" centers on a pair of lovelorn best friends named Stacy and Goody living in New York City who also happen to be vampires. Goody has been immortal since the mid-19th century and serves as a mentor to the younger Stacy, who's only become a blood-sucker more recently. Stacy in turn helps Goody stay cool, introducing her to the party culture of the modern era. Soon, they both get involved with the wrong men: Goody with a human ex-boyfriend and Stacy with the son of a vampire hunter named Joey Van Helsing (played by Stevens).
Sadly, "Sex and the City" with a gothic vampire story just doesn't work, and a subplot involving the US government's use of the Patriot Act to kill vampires is a head-scratcher. Unsure if it wants to be a satirical spoof, a horror thriller, or a hot-blooded sex comedy, "Vamps" was a grave embarrassment.
Imelda Staunton in Shadow Man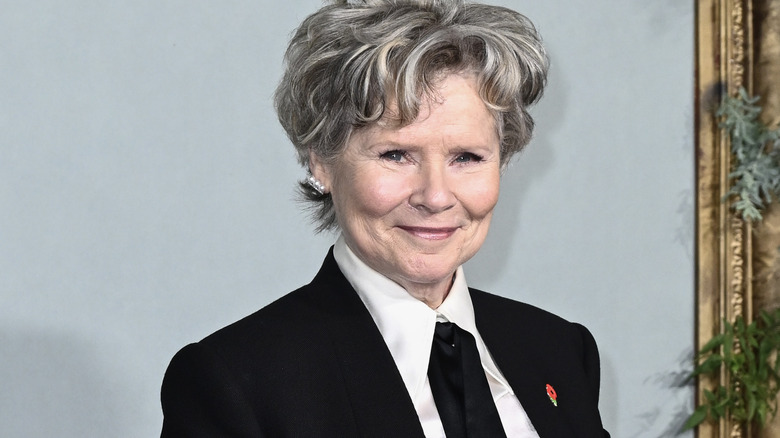 Gareth Cattermole/Getty Images
Like Dame Maggie Smith, Imelda Staunton is probably most familiar to audiences for her role in the "Harry Potter" films, in which she plays nasty instructor Dolores Umbridge. On "Downton Abbey," she plays Lady Maud Bagshaw, a distant member of the Crawley family who serves as the lady-in-waiting to Queen Mary. Though never a member of the cast of the series, Staunton joined "Downtown Abbey" for its two films. 
Decades before she was in either franchise, she starred in "Deadly Advice," a strange murder mystery comedy that we're still struggling to make sense of. Released in 1994, "Deadly Advice" stars Jane Horrocks ("Absolutely Fabulous") and Staunton as Jodie and Beth Greenwood, a pair of sisters whose cruel and overbearing mother Iris (Brenda Fricker) rules their lives. They both want to escape her influence and find love, with Jodie falling for a much older doctor (Jonathan Pryce) and Beth pursuing a male stripper. If that wasn't goofy enough, Jodie is advised by the spirits of five dead murderers. 
As you might guess, the murderer's advice is to kill anyone in her way. While it's clearly trying to be a black comedy, the movie just isn't very good. It winds up a confusing mess and it can be hard to tell whether or not anyone involved knew what they were making. 
Allen Leech in Rewind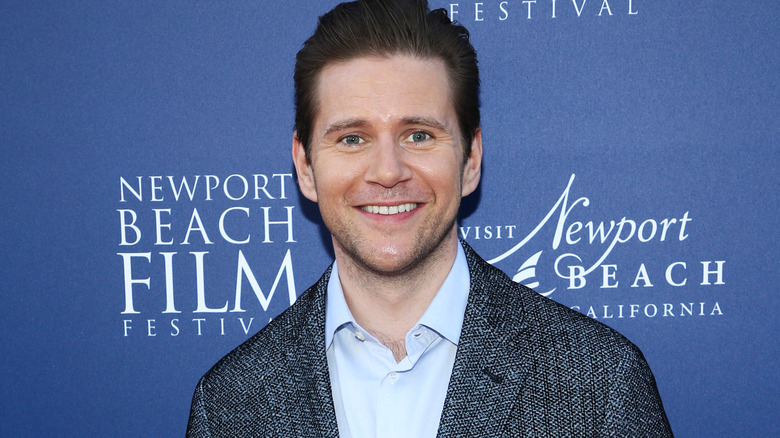 Phillip Faraone/Getty Images
A main cast member of "Downton Abbey" beginning in Season 3, Allen Leech has continued in the role of Tom Branson since, including in the most recent film, "Downton Abbey: A New Era." Though not a member of the Crawley family by birth, Branson had the happy privilege of marrying into the Abbey after his love affair with Lady Sybil. Before "Downton Abbey," Leech was probably best known for his role as Marcus Agrippa on "Rome," a series that garnered mainstream attention and critical acclaim. 
One role he's probably glad didn't get much visibility was the 2010 film "Rewind." A thinly plotted thriller, it stars Amy Huberman ("The Clinic") as a wife and mother with a dark, druggy past that comes back to haunt her in a frightening way. Her new idyllic life is interrupted by the arrival of ex-boyfriend Karl, played by Allen Leech, who forces her to help him put an end to an old acquaintance out of fear that details about her past will come to light.
Cheaply made, "Rewind" feels like the kind of movie chosen by an actor who has no better options. Full of too many plot contrivances and predictable twists, there's very little to entertain. The best we can say about it is that Leech isn't terrible despite how little he has to work with. Thankfully for him, few people have ever bothered to check it out.
Hugh Dancy in Basic Instinct 2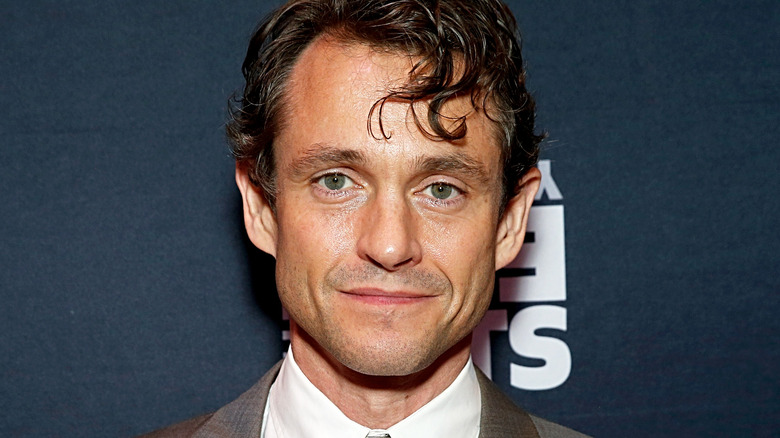 Dominik Bindl/Getty Images
For its feature films, "Downton Abbey" added some big names, and this included actor Hugh Dancy, who joined the cast for the 2022 film "Downton Abbey: A New Era." Dancy, best known for his role as FBI Agent Will Graham in the acclaimed prequel series "Hannibal," starred as Jack Barber, a director of early silent films who visits the Yorkshire Estate. While Dancy can count many high-profile roles among his filmography, he has one he probably doesn't look back on so fondly: the ill-conceived 2006 thriller "Basic Instinct 2."
A film that nobody was clamoring for, "Basic Instinct 2" landed perhaps a bit too early, in an era when legacy sequels weren't really a thing. In the mid-2000s, the formula for how to resurrect acclaimed movies from more than a decade prior had yet to be figured out, and instead of a success like "Top Gun: Maverick," audiences were greeted with a pale imitation of a classic erotic thriller. Sharon Stone returned to the role of writer and suspected murderer Catherine Tramell, who this time is in London and involved in the death of English footballer Kevin Franks. 
Unfortunately, even with Dancy playing reporter Adam Towers, there's not much that can save this crude, sloppily produced sequel. Without any of the style that made the first film so memorable, "Basic Instinct 2" is little more than a bad copy that just comes off as an uncomfortable adult film.
Dominic West in Punisher: War Zone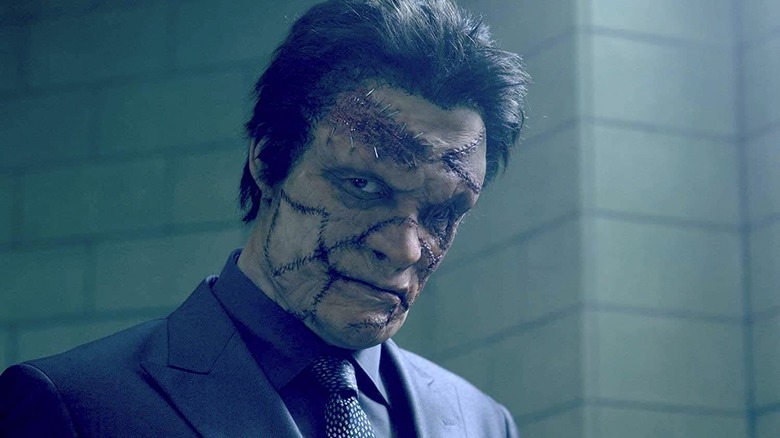 Lionsgate
In addition to Dancy, "Downton Abbey: A New Era" added global star Dominic West, who was already known to both British and American audiences for his role in the 2000s HBO crime drama "The Wire," among others. In the new film, West plays the role likely coveted by every star actor: a famous actor. In this case, he's Guy Dexter, a silent film star who appears in the in-universe film "The Gambler," which is being filmed at Downton Abbey. A veteran actor himself, West has been around the block, but there's one role that stands out as his most putrid.
In 2008, West was fresh off of his run as Detective Jimmy McNulty in "The Wire" when he switched sides to play a mob boss. In the superhero reboot "Punisher: War Zone," West played Billy Russoti, whose face is mangled in an industrial glass-crushing machine. Unconvincing make-up turns him into a supervillain called Jigsaw. More like a hammy "Batman" villain, he hunts down Frank Castle (Ray Stevenson), AKA the Punisher, in an effort to exact revenge.
Rebooted from the well-received "The Punisher" film from 2004, "War Zone" was a tonal mishmash: sometimes a gritty action drama, sometimes a slapstick farce. A low-budget affair, even the action is disappointing, and the performances are all over the place. At least West — who is nearly unintelligible under all the prosthetics — seems to understand that he's not in a good movie and appears to be having a good time with the ridiculousness of the role.
Laura Haddock in Rage of the Yeti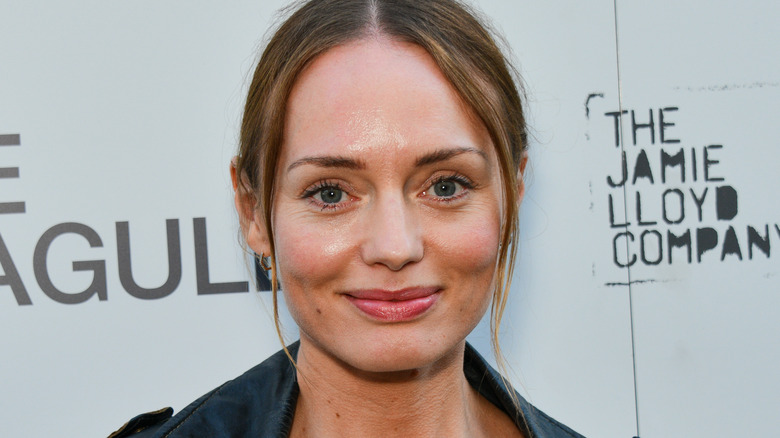 David M. Benett/Getty Images
Like West and Dancy, English actress Laura Haddock joined "Downton Abbey" for the most recent film in the role of actor, in this case silent starlet Myrna Dalgleish. Haddock has seemingly made a career of playing small but notable roles in big, popular films. This includes two appearances in the Marvel Cinematic Universe, most prominently as Meredith Quill in the "Guardians of the Galaxy" films, as well as Vivian Wembly in "Transformers: The Last Knight." One movie she's likely not looking back on with beaming pride is her part in the 2011 film "Rage of the Yeti."
Every bit the goofball movie it sounds like, "Rage of the Yeti" was a SyFy original movie that starred a pair of "Witchblade" veterans — Yancy Butler and David Chokachi — alongside Haddock as highly trained mercenaries. Hired to go treasure hunting in the Arctic by a wealthy tycoon, they're faced with more than just the sub-zero temperatures, including a team of Russians and some violent, bloodthirsty Yetis. 
Fresh off her bit part in "Captain America: The First Avenger," Haddock's pivot to a cheesy direct-to-TV B-movie wasn't exactly the stuff of Hollywood dreams. Thankfully, she recovered and went on to better movies, but "Rage of the Yeti" still stands out as a loser on her resume.
Cara Theobold in Zombie Spring Breakers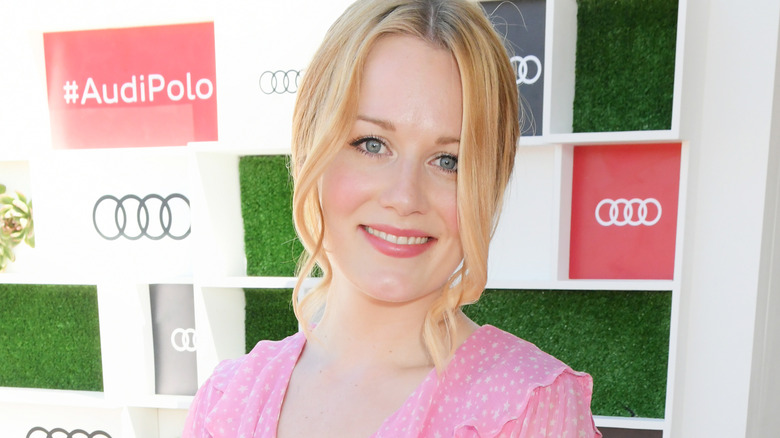 David M. Benett/Getty Images
Actress Cara Theobold had a relatively brief but important part in the middle of the six-season run of "Downton Abbey" playing Ivy Stuart, a maid at Downton Abbey. She started out as a recurring part in Season 3 before joining the series proper in Season 4. Though she only appeared in 15 episodes, the role was Theobold's first on-screen performance, which is a good thing because not everything she did in the ensuing few years was nearly as well-received. Case in point: her 2016 film "Zombie Spring Breakers."
If a title like "Zombie Spring Breakers" had you imagining a T&A-laden schlockfest produced on a shoestring budget — one of those movies so bad it's marketed with multiple titles — you're right on the money. Also known as "Ibiza Undead," the film centers on a group of good-looking college kids heading to Ibiza for some sun, surf, and sex. When they get there, their fun is spoiled by a zombie plague. 
Perhaps trying to be a bizarre horror sex comedy, the gags aren't funny and the spooks don't scare, so it works as neither. What you're left with is a bunch of attractive actors who can't act, and there are better places to go for that sort of thing.
David Robb in the Swordsman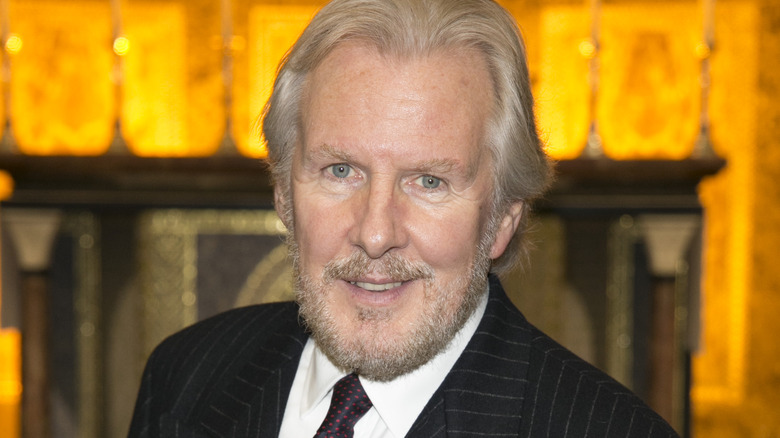 John Phillips/Getty Images
The Crawley family has a number of close allies, and chief among them is Dr. Richard Clarkson, the family physician played by David Robb. A distinguished actor with a long career, Robb appeared as a younger man in the acclaimed BBC production "I, Claudius" as Germanicus, and adaptations of classic stories that include "The Legend of King Arthur," "Ivanhoe," and "Hamlet." One role you probably haven't heard of — and that he likely wants to keep that way — is as Alex Zendor in the 1975 film "The Swordsman."
A sequel to the exploitation film "The Big Zapper," this follow-up once again centers on Linda Marlowe as a sexy private eye named Harriet Zapper. Here, she's hired to find the truth behind a man named Karel Duval, who is the heir apparent to the wealth of the shady Duval family. Despite ditching some of the crasser elements of its predecessor, the movie is a masterclass in cheap filmmaking. Awash in bad acting, Robb is oddly no exception despite his talent. The whole affair is utter tosh, and even he likely knows it.