Whatever Happened To Doody From Grease?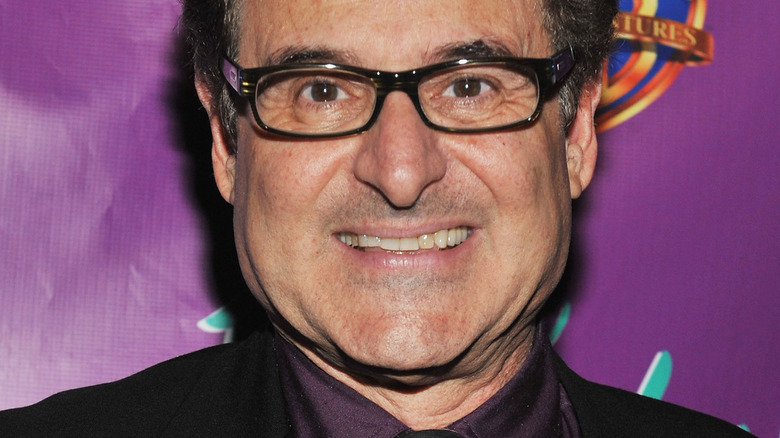 Slaven Vlasic/Getty Images
When the film "Grease" was released in 1978, it made mega movie stars out of John Travolta and leading lady Olivia Newton-John. Travolta starred in the movie on the heels of the successful "Saturday Night Fever," capitulating him to even greater fame. In an interview posted by Oscars (via YouTube), Travolta admitted that he wasn't sure that anyone could have been prepared for what such massive "instant" fame would do to an actor's mindset. Still, he admitted it was all good and he was "happy" about it.
In "Grease," Travolta played Danny Zuko, the leader of the T-Birds gang. His character's cohorts were played by Jeff Conaway (Kenickie), Michael Tucci (Sonny), Kelly Ward (Putzie), and Barry Pearl (Doody), per IMDb. In one of their most iconic group scenes, the gang members performed a garage-based routine to the song "Greased Lightning."
While Travolta's Danny and Newton-John's Sandy were the "it" couple in "Grease," Pearl's Doody character also got the girl: Frenchy, played by Didi Conn. In the memorable school dance scene, Doody complimented his girl by telling her she looked like "a beautiful blonde pineapple" with her yellow-haired bouffant.
Travolta went on to star in a long list of films, including "Face/Off," "Look Who's Talking" and "Pulp Fiction," the latter of which earned him an Academy Award nomination for best actor in a leading role, per Oscars.org. But what happened to the T-Bird Doody after he "graduated" from Rydell High?
Barry Pearl, aka Doody, is still in the entertainment business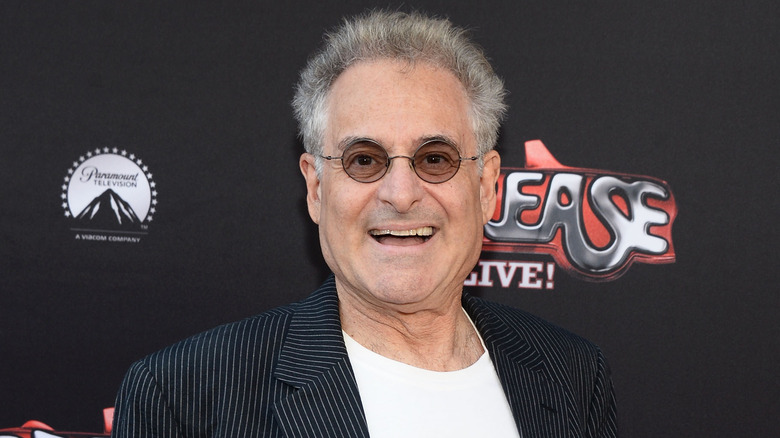 Matt Winkelmeyer/Getty Images
While he may not be as recognizable as John Travolta today, fellow "Grease" T-Bird Barry Pearl is still in show business—and he even works with his co-star's brother. According to his IMDb page, Pearl has appeared in everything from "Baywatch" to "Bedtime With Barney." That's right, he hobnobbed with the famous purple dinosaur in the TV movie "Imagination Island" and the video "Barney's Big Surprise," playing Professor Tinkerputt.
Pearl has also logged an impressive list of stage credits. In a 2022 interview with Broadway World, the "Grease" alum revealed that he opened his own acting school in 1979, and now works with John Travolta's Inclusion Film Company, teaching a summer film course. Pearl and his wife, Cindy, also run a production company called BarCinBoo Productions.
But Pearl's career has been defined by "Grease." In an interview with Front Row Live Ent (via YouTube), Pearl described the 1970's "Grease" shoot as a "15-week labor of love." He told Broadway World that he has kept in touch with his co-stars 45 years later. "We're a big loving family, us Greasers," he said. 
In 2016, Pearl made another return to "Grease," this time on Fox's "Grease Live." At age 66, he was too old to reprise his role as Doody, but he instead played talent agent Mr. Weaver. "I wanted to be involved," Pearl told Lancaster Online of the TV remake that started Aaron Tveit and Julianne Hough. "We submitted the idea of doing cameos (and) my agent promoted it. They (the producers) wrote back that they liked the idea."