Ready Player One Tracking For $45 Million Opening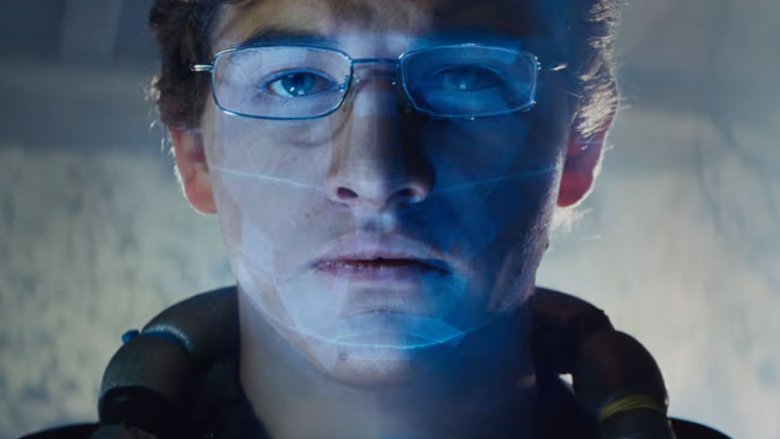 Ready Player One is ready to pull in at least $45 million when it hits theaters later this month. 
According to Variety, the Steven Spielberg-directed flick is pacing to open to the tune of at least that much cash, potentially earning as much as $55 million across its four-day opening weekend. Such a yield would serve as the Academy Award-winning filmmaker's largest debut since Indiana Jones and the Kingdom of the Crystal Skull launched in 2008 to a cool $100.1 million. 
However, while $45 million isn't something to turn a nose up at, the fact that the fantasy adventure film carries a massive distribution and promotional budget of over $100 million and features complex special effects that likely cost about the same but likely more means that it will have to bring home plenty more dough to turn a profit. How exactly might Ready Player One achieve that? Well, the pic is reportedly "tracking well with male moviegoers," but female audiences aren't exactly picking up what it's putting down. Finding a way to appeal to a broader audience (and fast, as its release date is quickly approaching) will be key. 
Certain predictions peg Ready Player One as making just $38 million in its first four days out, a take-home that would be quite disappointing. But with a few weeks left to go until Ready Player One is officially released, anything could happen.
Paul Dergarabedian, senior media analyst at comScore, relayed to Variety, "There's still time to build buzz. Three weeks is an eternity to build an audience. In three weeks, we could be looking at a whole different environment. Any time you have Spielberg's name attached, there's going to be a lot of interest, high expectations, but I do think there's time."
He added that the movie's spring release works to its advantage: "In the summer, you're lucky to even get one week between films to pass the baton to one film from another. It's like a foot race. Every week, audiences are migrating from one big blockbuster to the next. You get a narrow window to make your mark and to make an impression ... You hope the fan base will get into it. These innovating marketing campaigns, the VR experiences, fan art, you never know. I wouldn't write any movie off right now."
Based on Ernest Cline's novel of the same name, Ready Player One stars Tye Sheridan as Wade Owen Watts/Parzival, Simon Pegg as Ogden Morrow/Og, Mark Rylance as Donovan Halliday/Anorak, T.J. Miller as i-R0k, Win Morisaki as Daito, Olivia Cooke as Samantha Evelyn Cook/Art3mis, Lena Waithe as Aech, Philip Zhao as Shoto, Ralph Ineson as Rick, and Letitia Wright as Reb. Also featured are Hannah John-Kamen and McKenna Grace. 
Here's what to expect from Ready Player One: "The film is set in 2045, with the world on the brink of chaos and collapse. But the people have found salvation in the OASIS, an expansive virtual reality universe created by the brilliant and eccentric James Halliday (Mark Rylance). When Halliday dies, he leaves his immense fortune to the first person to find a digital Easter egg he has hidden somewhere in the OASIS, sparking a contest that grips the entire world. When an unlikely young hero named Wade Watts (Tye Sheridan) decides to join the contest, he is hurled into a breakneck, reality-bending treasure hunt through a fantastical universe of mystery, discovery, and danger."
Catch the film in cinemas on March 29.