Deadpool Creator Rob Liefeld Inks Major Development Deal With Netflix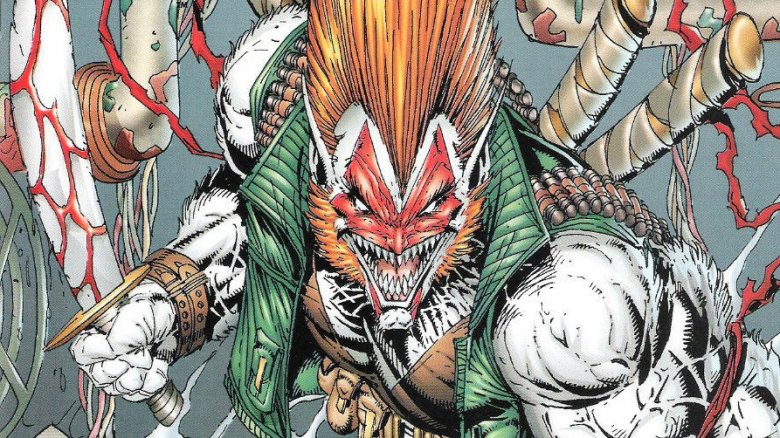 One of the most influential comic book artists of the 1990s is setting up shop with a plum deal at Netflix.
Creator Rob Liefeld, the self-taught artist who co-founded Image Comics in 1992, has inked a seven-figure deal with the streaming service, according to a report by Deadline. The content will include a new series of features inspired by his deep roster of Extreme Universe characters, adapting their adventures for film under the guidance of producer Akiva Goldsman.
As part of the deal, Netflix is setting up what Deadline characterizes as a high-end writers' room overseen by Goldsman, with the goal of establishing a new film franchise. While no names have yet been attached to the writers' room, it will evidently be set up in a similar fashion to the one organized by Goldsman and Paramount to adapt the Ology books to film. 
Liefeld left Marvel Comics in the early 90s after helping to create characters such as Deadpool, Cable, the X-Force, and more, and he also wrote notable storylines for comics such as Captain America, Spider-Man, and The Avengers. More than many other artists of his era, his work had an outsized impact on the look and tone of the decade's comic books. 
More than 100 original characters created by Liefeld are reportedly now fair game for film adaptations at Netflix, including fictional heroes and villains like Bloodstrike, Bloodwulf, Battlestone, Brigade, Lethal, Re-Gex, Nitro-Gen and more.
The Extreme Universe characters in particular are known for being, well, seriously extreme, with an edgy, boundary-pushing style that in many ways informed the tone of 2016's Deadpool movie. That film became the highest-grossing R-rated movie ever in the months following its release, which makes Netflix's relatively eye-popping expenditure on locking down the artist make a lot of financial sense.
"Rob Liefeld's Extreme Universe features gritty stories and distinctive characters," Netflix executive Scott Stuber said at the time of the announcement. "Akiva's creative voice has been behind some of the largest movie franchises, making him uniquely capable of helping bring these superheroes from the Extreme Universe to life for Netflix."
For his part, Goldsman has been working to get Liefeld's comics into feature format for some time now, having previously connected with the artist more than two years ago in an effort to adapt his work. 
In addition to running the Ology and now Extreme Universe writers' rooms, Goldsman is also overseeing the development of an extended universe of Transformers movies with Paramount.