Showtime Orders Seven More Episodes Of Our Cartoon President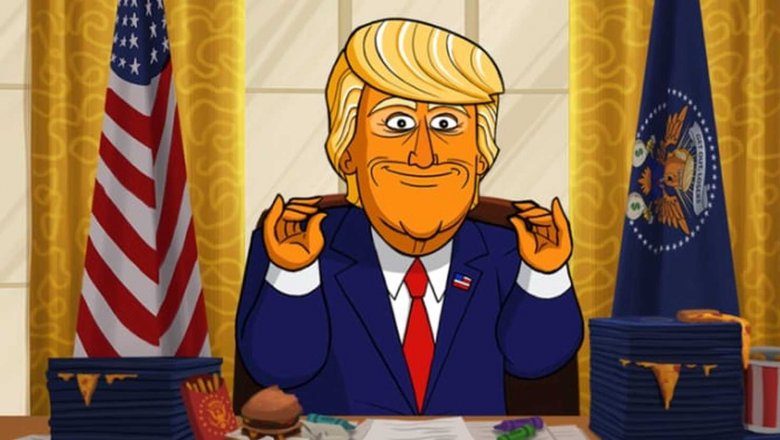 Showtime's Trump train will keep on a-rolling through the summer.
The premium network has announced an order of seven new episodes for its freshman animated program Our Cartoon President, expanding its initial run from ten to 17, according to a report by Deadline.
The last episode of the series' initial order will arrive on April 8, with the newly-ordered episodes continuing this summer at a date to be announced. 
Executive producers on Our Cartoon President include Late Show's Stephen Colbert and Chris Licht, with a writing staff led by showrunner R.J. Fried and an animation department led by Tim Luecke. The series, which drew 2.3 million viewers on its premiere in February before stabilizing at a viewership of around 2 million, is a half-hour animated comedy that follows what is described as "the tru-ish misadventures of the 45th President of the United States, Donald J. Trump, and his merry band of advisors and family members."
New episodes of Our Cartoon President debut on Sundays on Showtime.