The Avengers Assemble For 15 Entertainment Weekly Covers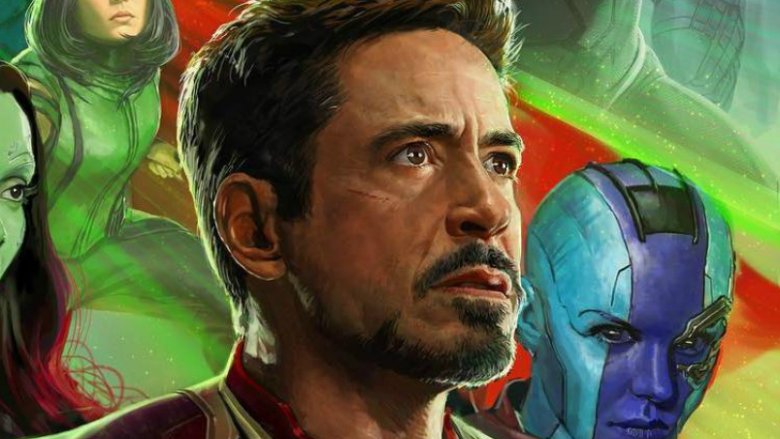 Marvel Studios
Considering how many Marvel heroes will be in Avengers: Infinity War, it would be next to impossible to fit them all on one magazine cover. But Entertainment Weekly came up with an elegant solution.
The magazine revealed not one, but 15 different covers promoting the upcoming ensemble blockbuster. Although it would cost about $50 to snag them all, you would end up with something cool: all of the covers make one larger image with the Avengers logo in the background. Take a look in the video below.
Altogether, the covers feature 22 different heroes including Captain America (Chris Evans), Iron Man (Robert Downey Jr.) in Bleeding Edge armor, Black Panther (Chadwick Boseman), Hulk (Mark Ruffalo), Doctor Strange (Benedict Cumberbatch), Spider-Man (Tom Holland), and Black Widow (Scarlett Johansson).
Some of the heroes share a cover with other characters with interesting parallels. There's Nebula (Karen Gillan) and Scarlet Witch (Elizabeth Olsen), who were both impacted by experiences with a sibling; Winter Soldier (Sebastian Stan) and Mantis (Pom Klementieff), a man who had his memory erased and an alien who can read minds; Thor (Chris Hemsworth) with Rocket (Bradley Cooper) and Teen Groot (Vin Diesel), who will team up for much of the movie; Vision (Paul Bettany) and Shuri (Letitia Wright), who would probably have a lot to talk about; the warriors Drax (Dave Batista) and War Machine (Don Cheadle); and Falcon (Anthony Mackie) and Gamora (Zoe Saldana), who were both trained as soldiers from a young age. Star-Lord (Chris Pratt) and Okoye (Danai Gurira) also share a cover.
The villainous Thanos (Josh Brolin) is at the center of it all, as his attempt to obtain all of the Infinity Stones is what brings everyone together.
Avengers: Infinity War will arrive in theaters on April 27.
To infinity, and beyond! We're celebrating the epic superhero mashup in '@Avengers: #InfinityWar' with FIFTEEN covers of your favorite heroes. Get an exclusive preview of what's to come in the @Marvel Universe: https://t.co/CfUBjv0zST pic.twitter.com/YKyPNxbHty

— Entertainment Weekly (@EW) March 8, 2018