Tiffany Haddish Tried To Get On The Price Is Right Before Her Fame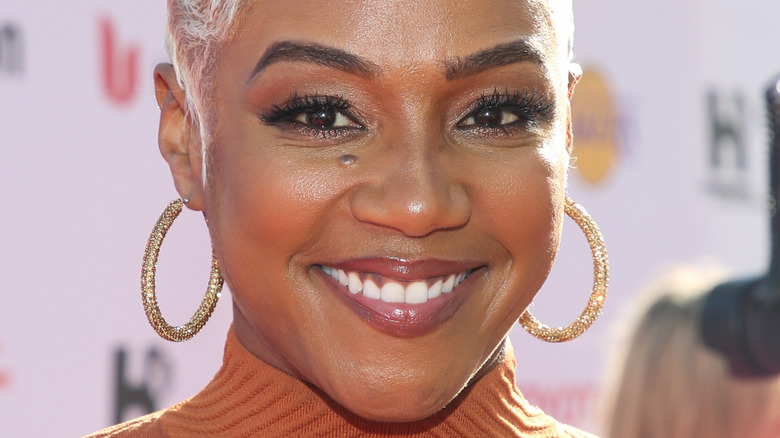 Paul Archuleta/Getty Images
Tiffany Haddish has become a household name in the entertainment industry, and she's known for using her comedic talents in a slew of movies including "Girls Trip," "Like a Boss," and "Night School." Her more recent credits have shown her playing a cop in "Easter Sunday," working alongside Nicholas Cage in "The Unbearable Weight of Massive Talent," and recently taking on the revival of the beloved Disney show, "The Proud Family: Louder and Prouder." But before the fame and her win at the 2018 Primetime Emmy Awards, she had dreams of being on "The Price is Right."
The game show has been challenging the pricing knowledge of contestants for more than 50 years. While it's known for popular games like Plinko, the show is arguably best known for its previous host, Bob Barker, who spent decades watching people win everything from kitchen appliances to cars before handing the reigns over to current host Drew Carey.
Haddish recently talked about how close she actually came to being a contestant and sharing her price predictions on the hit game show.
Haddish talked about her moment as an audience member on The Price is Right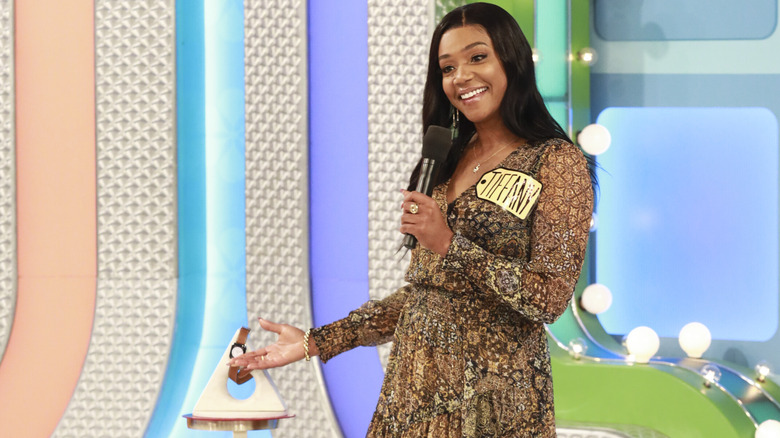 Ella DeGea/CBS
Tiffany Haddish got to share "The Price is Right" stage with Drew Carey in order to help contestants win prizes during "The Price is Right at Night" in 2021. While contestant Cynthia prepared to play a game, Haddish mentioned that it wasn't her first time in that studio. However, her goal of making it onto the stage didn't happen the first time around. "I was outside, standing in the line for hours, came in with my girls, and I wanted to be right where you are. But I didn't get picked." The clip then shows footage of Haddish in the audience years ago (via Entertainment Weekly). Haddish said she was still happy to finally make it onto the stage and then helped Cynthia play the game "Gas Money."
When she made it to "The Price Is Right" in 2021, Haddish raised money for the She Ready Foundation. The foundation was created by Haddish to offer support to children in foster care. Haddish, who grew up in foster care herself (via Variety), states that the mission of the organization is to ensure, "every child who is removed from their parents deserves to have a suitcase, a safe place to lay their head, and a platform to follow their dreams" (via She Ready Foundation).