SNL Received Almost 50,000 Complaint Letters Over Its 1988 Nude Beach Sketch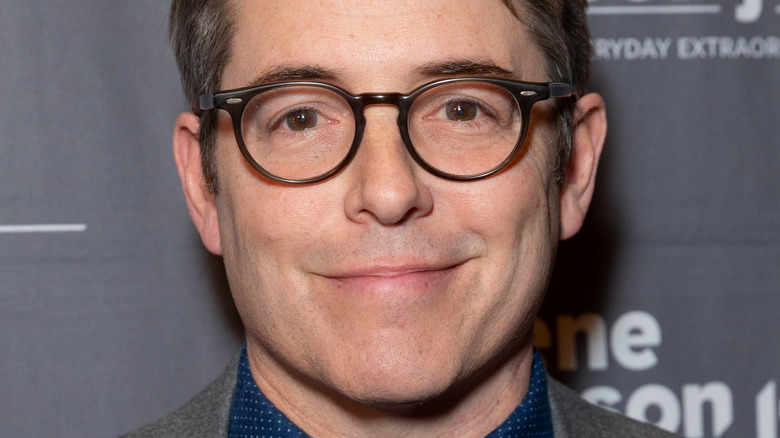 lev radin/Shutterstock
"Saturday Night Live" has been known to push the comedic envelope throughout its 40 years on the air, garnering controversy in the process. One of the show's most infamous sketches was called "Nude Beach" and originally premiered on October 15, 1988. 
Though the sketch is primarily credited to Conan O'Brien (per IFC), some sources alleged that it was Robert Smigel, at least according to the late William G. Clotworthy, a former "SNL" Censor, in his autobiography, "Saturday Night Live: Equal Opportunity Offender." "Nude Beach" features a shy man named Doug, played by guest host Matthew Broderick, visiting a country club in the West Indies. Doug seems particularly nervous about being there, only to be reassured by his friend, played by Dana Carvey. Soon, it's revealed that they are visiting a nude beach. Throughout the sketch, the characters casually comment on a certain male appendage. In fact, it's entirely comprised of matter-of-fact discussions on each other's phalluses, not in a sexual way, but in an observationally candid way. The characters eventually break out into a song that consists of the repeated use of the word "penis."
The scene is a satirical attempt to normalize discussions about a part of the body and is made even more obvious when Kevin Nealon breaks the fourth wall to provide a tongue-in-cheek lecture to the audience. By the end of the nearly 4-minute sketch, "penis" was uttered more than 40 times. And as expected, the sketch didn't air with impunity.
SNL received over 46,000 complaints for the Nude Beach sketch
According to William Clotworthy's autobiography, despite the excessive use of the word "penis," Robert Smigel was unyielding in his efforts to prove the scene was satirical. Considering that the term was used in a 1979 sketch written by Al Franken and Tom Davis with minimal backlash, it wouldn't be without precedent. With a few revisions and much deliberation, the sketch was ultimately approved to air. When it aired, it was expected that the scene would court controversy. Accordingly, "SNL" received over 46,000 complaints, primarily from a postcard campaign by the American Family Association, a Christian nonprofit organization that lobbies for its biblical interpretations of American decency. 
Clotworthy would later remark that a few years after the sketch's original airing, the press would become embroiled in discussions about sex and sexual assault, due to news stories such as the John and Lorena Bobbitt story. In the end, considering the media frenzy that would follow soon after, Clotworthy seemed pretty content with his decision. "In any event, our friends at 'Saturday Night Live,' always proud to be on the cutting edge of progressive humor, were once again a step ahead of popular opinion," Clotworthy recalled. And, while we had some monumental disagreements, I've always been comfortable with having approved 'Nude Beach.'"
If you or anyone you know has been a victim of sexual assault, help is available. Visit the Rape, Abuse & Incest National Network website or contact RAINN's National Helpline at 1-800-656-HOPE (4673).