John Stamos Earned Major Cool Points With His Son After Joining Spidey And His Amazing Friends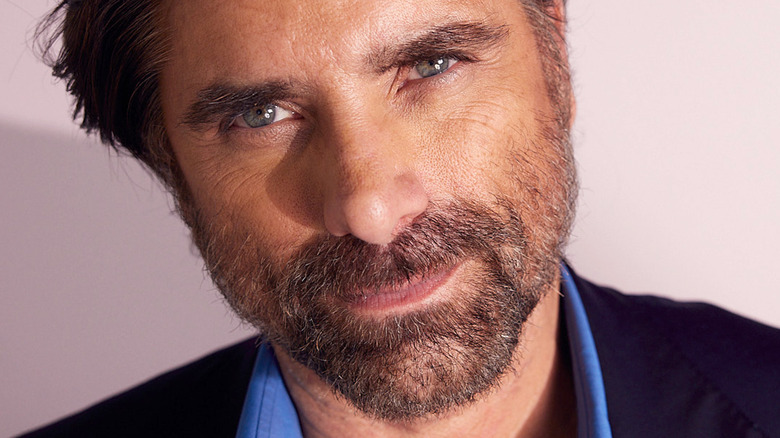 Corey Nickols/Getty Images
John Stamos joined the voice cast of Disney Junior's "Spidey and His Amazing Friends" for Season 2, taking on the iconic role of Iron Man, which was previously played by Robert Downey Jr. in the Marvel Cinematic Universe. He is definitely a necessary character to have, considering the importance of the relationship between Spider-Man and Tony Stark in the MCU since 2016's "Captain America: Civil War." 
In an interview with Collider, the actor expressed why he said yes right away when asked to lend his voice. "I did a deep dive, and I always knew that Robert Downey was a genius before watching those things," Stamos said. "I knew I couldn't do him. My dad was my superhero. You know how you get to a point where you get older, and you go, 'Ah, he's just a man. He's a human.' He was always a superhero to me. He was always the coolest dude. He was bigger than life. He was my superhero."
A fun bonus is that the role actually earned him some cool points with his son, who is 4 years old and watched the show before Stamos voiced the character.
John Stamos finally impressed his son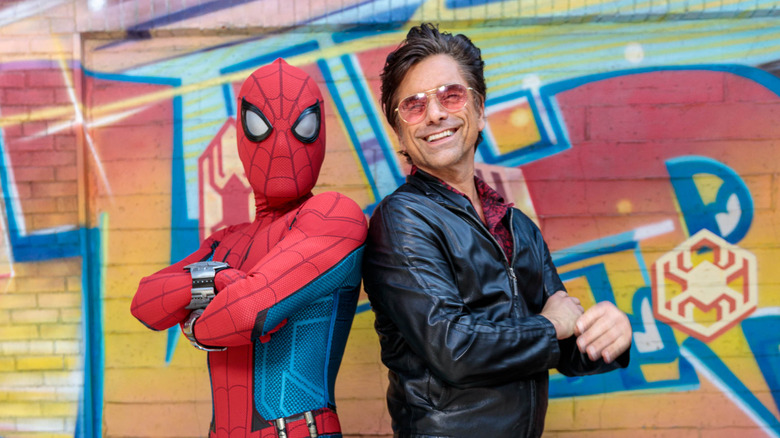 Handout/Getty Images
John Stamos explained that he has tried to convince his son that he is cool for his entire life, but it hasn't worked despite his best efforts. "I came home and his nanny didn't know I was coming home early. I walked in, they were watching 'Full House,'" Stamos recalled to Collider. "Now, I'll say, 'Billy, can you put your toys away?' [And] he goes, mocking, 'You got it, dude.'" Stamos famously starred as Jesse Katsopolis in the series for eight seasons and reprised his role in the Netflix spin-off, "Fuller House."
The actor then recalls sitting with his son, who was watching "Spidey and His Amazing Friends" at the time. "When I became Iron Man, boy, he thought that was the coolest thing," Stamos said. "The Iron Man thing is interesting. I haven't done this, and you want to come in and really have respect for the legacy of this character." Additionally, he has lent his voice to characters in "Mickey Mouse Funhouse," "Ploey," and "Farce of the Penguins." You can also see him starring as Marvyn Korn in Season 2 of "Big Shot" on Disney+.
In June 2022, Marvel announced that "Spidey and His Amazing Friends" was renewed for a third season.