Here's Where You Can Stream Jeanne Dielman Online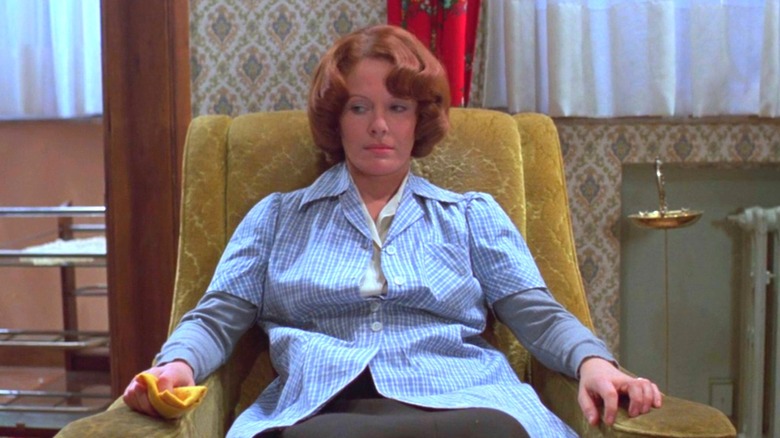 Olympic Films / New Yorker Films / The Criterion Collection
Every 10 years since 1952, the renowned monthly British film magazine Sight & Sound has been organizing a poll on the greatest and most important films ever made, as voted by hundreds of critics, academics, and — as of the 1992 edition — directors from around the world. The method has always remained the same: Each voter is asked to submit an unranked list of their 10 personal picks for the greatest films ever, and then a final ranking is produced based on the total number of mentions each film has received. Until this year, the only three films to have ever topped the Sight & Sound poll were "Bicycle Thieves," "Citizen Kane" — which reigned supreme for five decades — and, most recently, "Vertigo." But, in 2022, Sight & Sound voters made history and shook up the canon by proclaiming Chantal Akerman's "Jeanne Dielman, 23 quai du Commerce, 1080 Bruxelles" as the new consensus pick for greatest film of all time.
The film, a radically minimalist 201-minute experiment by one of cinema's most inveterate visionaries, follows the daily routine of the titular Jeanne Dielman (Delphine Seyrig), an ordinary Belgian single mother and homemaker. Through long, fixed real-time takes and repetitive rhythms, "Jeanne Dielman" takes stock of every single detail of its heroine's stifling life and charts its gradual infiltration by existential and psychological turmoil, inviting viewers to completely reconfigure the entire way they conceive of life, time, womanhood, and cinema. Here's where you can stream this demanding yet deeply transformative masterpiece online.
Jeanne Dielman can be streamed on HBO Max and the Criterion Channel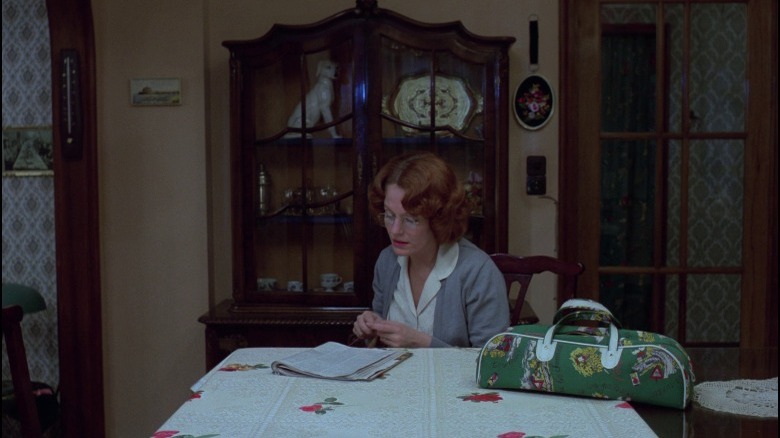 Olympic Films / New Yorker Films / The Criterion Collection
Originally released in Europe in 1975 — when its maverick director was still a mere 24 years old, in case you needed a dose of impostor syndrome today — "Jeanne Dielman, 23 quai du Commerce, 1080 Bruxelles" didn't snag U.S. distribution until 1983 (via Reelviews). The movie was highly acclaimed even at the time but took decades of steady cinephile-to-cinephile propagation to climb to the upper echelons of the film canon. In the last decade, in particular, the newfound popularity of Chantal Akerman has made "Jeanne Dielman" a hot item among movie buffs, to the point where a film you might have found in the Weird European Art Films section of your local video store 15 years ago can now be easily streamed on two major platforms.
One of those is, naturally, the Criterion Channel, the streaming service of The Criterion Collection — the very same home video distributor, mind you, that helped raise the profile of "Jeanne Dielman" among young film aficionados when it released the film as a spine in 2009. The other is HBO Max, which should come as no surprise to those who have taken to the Warner-owned platform for its ample availability of older and arthouse titles. Both HBO Max and the Criterion Channel offer "Jeanne Dielman" in high definition to subscribers at no additional charge. The film can also be rented or bought as an individual title on Amazon Prime Video, Vudu, and iTunes.