Bloopers that make us love Thor: Ragnarok even more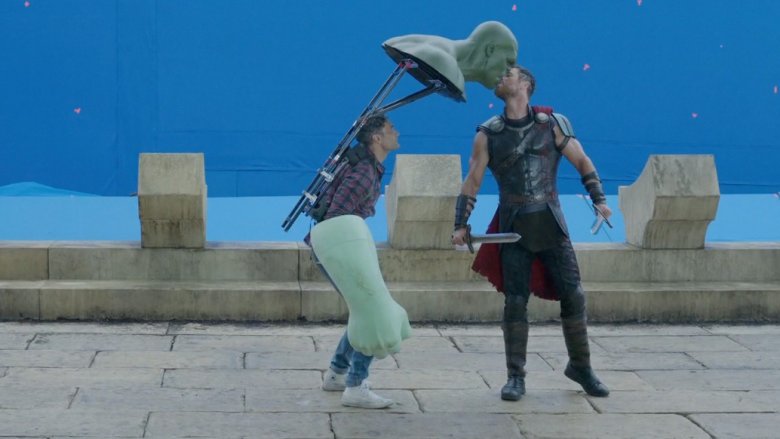 Along with behind-the-scenes features and the occasional — and often hilarious — Marvel One-Shot short film, the Marvel Studios gag reels are a favorite staple of Marvel Blu-ray releases. Not quite as anticipated as the films themselves, they're still popular enough that Marvel usually releases truncated previews of the gag reels before the Blu-rays arrive. Over the years we've gotten to see a Guardians of the Galaxy vs. Ronan dance-off, Scarlett Johansson finishing that "Avengers Assemble" cry the camera refused to give us at the end of Avengers: Age of Ultron, Mark Ruffalo cutting short his famous "I'm always angry" moment to turn tail and run the hell away — and in Guardians of the Galaxy's gag reel, they actually rendered a scene with fully realized Rocket and Groot so they could have their own gag in Knowhere. 
Fans not only get to laugh, but we also see the tiniest sliver of the bonds formed behind the scenes. When we hear the crew break into friendly laughter at Cate Blanchett tripping backwards into her throne or Karl Urban breaking character to giggle at Skurge the Executioner's Shake Weight antics, it's easy to at least imagine you're getting a glimpse of the kind of makeshift family a film production can create. And it's hard not to fall in love with them just a little bit. 
Here are some examples of the hilarious bloopers, gags, and "family" snapshots waiting on the Thor: Ragnarok Blu-ray.