Why Some Blue Bloods Fans Are Coming To Erin Reagan's Defense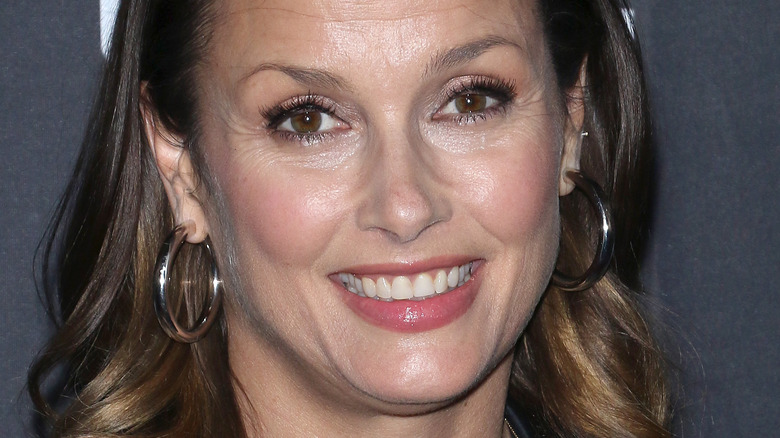 Jim Spellman/Getty Images
At the core of "Blue Bloods" is the multi-generational Reagan family, which fans have loved watching on their screens for the past 13 seasons. This allows us all to have at least one favorite character on the police drama, but there is a character that stands out: Erin, who is the middle daughter and a single mother. Since the beginning, the assistant DA has been a legal compass to both of her brothers as well as her father (played by Tom Selleck). The character is portrayed by Bridget Moynahan, who says she is actually pretty similar to her character.
This season, Erin is starting her race for Manhattan district attorney. In an interview with TV Insider, the actress expressed what she is most excited about when it comes to this new storyline: "The different characters they'll bring in to work on her campaign. There are good scenes with Crawford, who's not shy about getting down and dirty in a fight."
This, of course, won't be an easy journey for the character, and many fans are already coming to her defense from those judging her.
Fans love that Erin is strong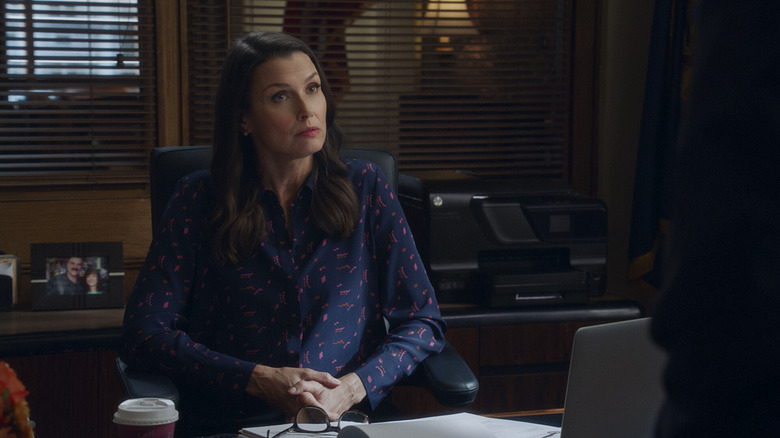 CBS
"She stands her ground," u/moonshot66 wrote via Reddit. "I dislike going here but I think if her character was a man he would be perceived differently." You definitely have to consider how much of Erin's gender plays a role in her criticism. She is the definition of a woman in power and is also the only daughter in the Reagan family. Does she get viewed equally by viewers compared to her brothers, Danny (Donnie Wahlberg) and Jamie (Will Estes), when she makes a mistake?
"She's tough, she's not afraid to say no, but she can be reasoned with," u/happygoth6370 added. "Bridget Moynahan has really grown into the role. I'm never bored when she is onscreen." Despite the show having the same characters and never straying from its formula for portraying all of the different aspects of the justice system and law enforcement, "Blue Bloods" still has fans hooked all these seasons later. 
"I love how while Erin has made countless mistakes she's always the first person to own up to it and take responsibility and try to improve on herself," u/Zaiah_black said before continuing to point out that the character always sees all sides of the spectrum, which is such an important part of who Erin is. It will definitely be interesting to see how she faces all of the upcoming challenges on her way to becoming DA as well as how her family will support her through it.