Michael Shannon's Revelation About Playing George Jones On George & Tammy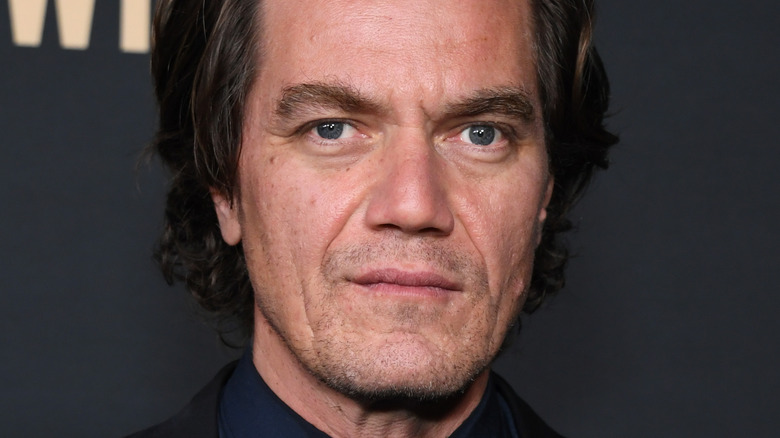 Jon Kopaloff/Getty Images
George Jones and Tammy Wynette were one of country music's most dynamic duos, topping the charts and raking in awards. Behind the scenes, though, they had a tumultuous personal relationship, which started in the late 1960s and ended in divorce in 1975. Still, their musical partnership lasted some 30 years, ending in 1998 when Wynette died at just 55 years old.
Capturing the rollercoaster ride that was their relationship is the new six-part Showtime miniseries "George & Tammy," starring Michael Shannon and Jessica Chastain, which premieres on December 4. In it, the two venerated actors immerse themselves in their complicated and conflicted characters, singing their own songs and breathing new life into two country music legends.
During a roundtable interview that included Looper, Shannon shared just what went into becoming Jones for the modern-day small screen, including the one thing that surprised him most about the country crooner that may not be common knowledge.
Jones had a 'ferocious' appetite for interior design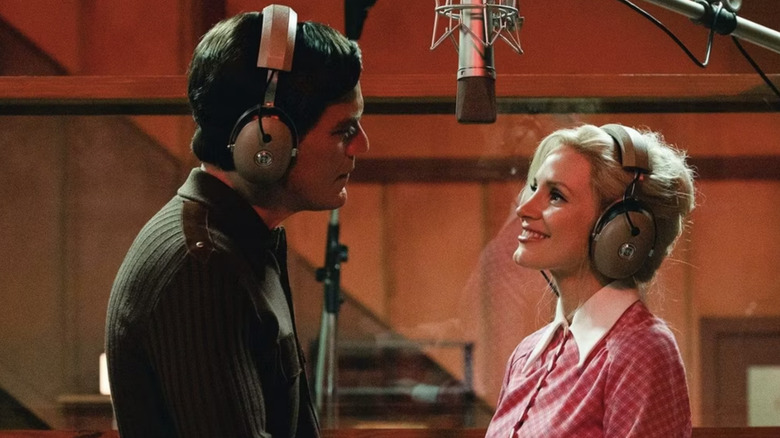 Showtime
In taking on the role, Shannon did a lot of research on Jones in order to accurately portray the singer in "George & Tammy." In doing so, he came to some realizations. 
"I went to the Country Music Hall of Fame to see what I could find out about George Jones, and they had one of his suits there on a mannequin and it came up to just below my neck," he says. "I was like, 'Hmm, well, I don't think I'm going to fit in that suit.' So I kind of had to abandon the idea that I was going to look exactly like George Jones. It was more about trying to consider what it was like to be that person psychologically, and what it was like to live their life and walk in their shoes."
Jones was known for many things — singing, songwriting, and even his personal demons that spilled over into public view — but while studying up, Shannon found one unusual thing about the singer that might surprise fans.
"The thing I was surprised to learn about was George's ferocious appetite for interior design," says Shannon. "He was very interested in designing his house and very interested in colors and fabrics and all those kinds of things. I would never guess in a million years that was something he was into. It's not something you would typically associate with a country singer. Although a lot of them are fairly stylish, I guess. It's one thing to have that with your clothes or cars or whatever, but he had it even with home furnishings."
"George & Tammy" premieres on Showtime on December 4.