Blue Bloods Fans Are Divided Over The Hostility Between Erin And Joe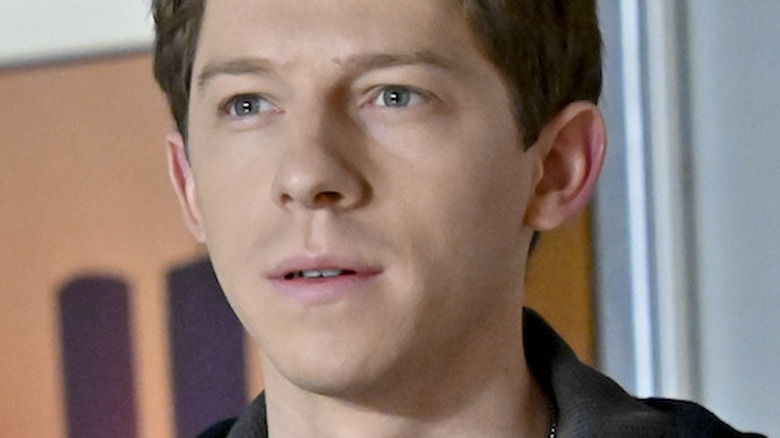 CBS
As Season 10 of "Blue Bloods" came to an end, fans were thrown a pretty big curve ball: a new (and secret) member of the Reagan family. Joe Reagan, Frank's (Tom Selleck) late son who we've never actually met on the series, had a son named Joe Hill (Will Hochman).
"Blue Bloods" showrunner Kevin Wade told TV Line that we'll see the character a fair amount going forward in Season 13. He describes Joe as "a wonderful black sheep and a wonderful character to write who's a Reagan but who is not a Reagan." Wade also explained why he enjoys writing for the newest grandson so much. "The other writers and I love to have a little outlet where we don't have to be quite so 'true blue' about the whole thing, and he's a wonderful vehicle for it," he said.
In Episode 6 of this season, Joe lets his anger get the better of him and causes a scene in Erin's (Bridget Moynahan) office, yelling at her. Later on, she calls him out on his behavior, which caused fans to have mixed emotions about the whole situation.
Fans are debating on whether Erin's reaction was justified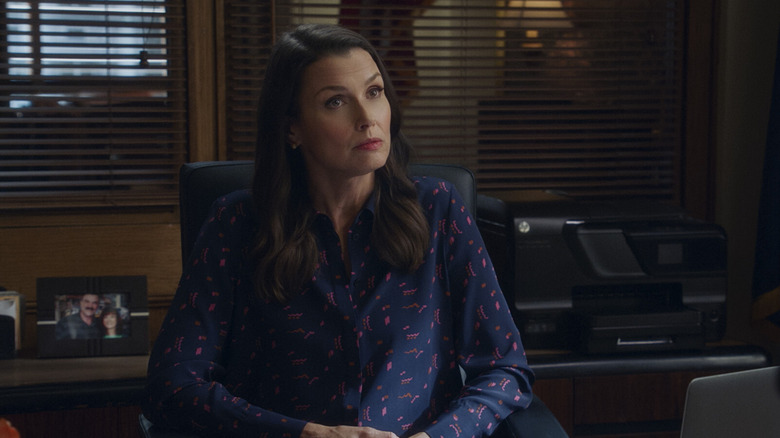 CBS
By the looks of things, "Blue Bloods" fans have had varying opinions on Erin and Joe's fight. "I've actually thought that she, Jamie, and Danny need to have him call them aunt and uncle because they all seem to be treating him like their little brother instead of nephew," Redditor u/kayky97 expressed, before stating that her response was unforgivable. "Tell him his behavior was unacceptable, yes, but to tell him his dead father whom he's never going to meet would be ashamed of him is just plain mean. This kid's position in his own family is tenuous at best."
Multiple fans continued by pointing out how difficult it will be for Joe to sit at the family table now for Sunday dinners after what Erin said, which is an interesting point. How will the family dynamics change over this confrontation? However, other viewers feel that her reaction was justified after how her nephew disrespected her. "Joe definitely crossed a line shouting at his aunt in front of her colleagues," u/QuarantineTaratino wrote.
u/thesabrerattler added why Joe needed to hear that, simply opining, "He was out of line and he needed to be called out." Sometimes the truth hurts and regardless of how harsh it might have been, what Erin said was true. At the end of the day, she is still his aunt as well as Joe Reagan's only sister, and there is no doubt that her brother would not want his namesake son to be rude to her, especially in her place of work.