Joe Pesci Intentionally Avoided Macaulay Culkin On Set Of Home Alone 2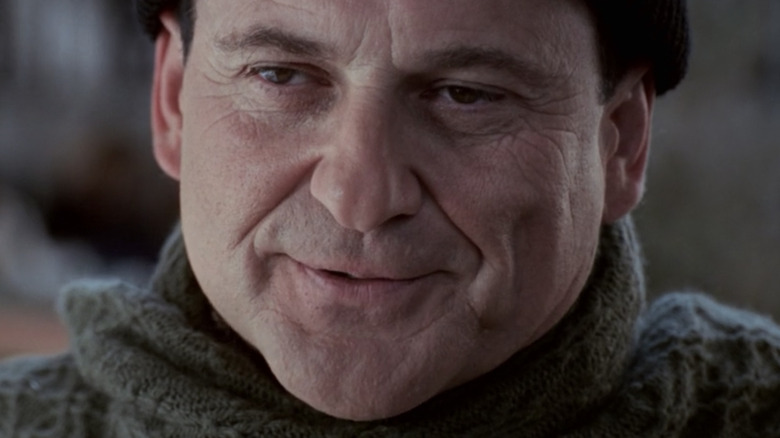 20th Century Studios
Although there's no question that Joe Pesci continues to hold a place in the upper echelon of dramatic actors (especially due to his timeless and Academy-Award winning performance in "Goodfellas"), it's likely that many fans watched him for the first time in the beloved Christmas classic "Home Alone." The film sees Pesci and co-star Daniel Stern (who play Harry Lime and Marv Murchins respectively) starring as two bumbling and short-tempered criminals who affectionately refer to themselves as the "Wet Bandits."
Things go awry when the Wet Bandits set their sights on the luxurious home of Kevin McCallister (Macaulay Culkin), who has been left home alone while his family travels to Paris for the holidays. Kevin is forced to dispatch these attempted robbers with a variety of homemade booby traps, eventually leading to their arrest and capture by the Chicago P.D. This little incident earns him the lifelong enmity of Harry, something which comes full circle when the two cross paths in the sequel, "Home Alone 2: Lost in New York." In that film, it's clear from the moment he's first on screen that Harry feels nothing but hatred and resentment towards the adolescent Kevin –- blaming him entirely for his lengthy incarceration.
As it happens, Pesci himself wanted Harry's hatred to be so poignant that he purposefully avoided Macaulay Culkin on set in order to keep their relationship antagonistic on and off camera.
Pesci says he wanted to maintain the adversarial relationship between the two characters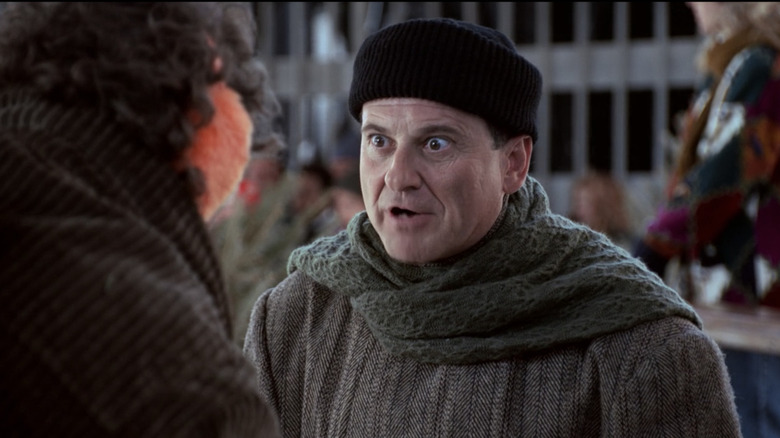 20th Century Studios
While speaking to PEOPLE about the 30 year anniversary of "Home Alone 2: Lost in New York," actor Joe Pesci confessed that he tried to limit his off-screen interactions with Macaulay Culkin while shooting the sequel, as he felt becoming too close would compromise their characters' dynamic.
"I remember Macaulay as being a really sweet kid and, even at his age, very professional," Pesci explained. "I intentionally limited my interactions with him to preserve the dynamic between his character, Kevin, and my character Harry ... I wanted to maintain the integrity of the adversarial relationship." Considering Pesci's history as one of the most revered and talented actors of his era, it should come as no surprise that he decided to employ some method acting into this film — even if it was a children's comedy.
On top of that, it's really quite comical to hear Pesci rave about the talents and professionalism of a young Macaulay Caulkin knowing that he went out of his way to keep their relationship hostile for the sake of the movie. In any case, it's clear that Pesci's somewhat eccentric behind-the-scenes work paid off — as there's never a doubt for one second that Harry hates Kevin with every fiber of his being.