Jesse Tyler Ferguson Addresses Why The Modern Family Spin-Off Didn't Move Forward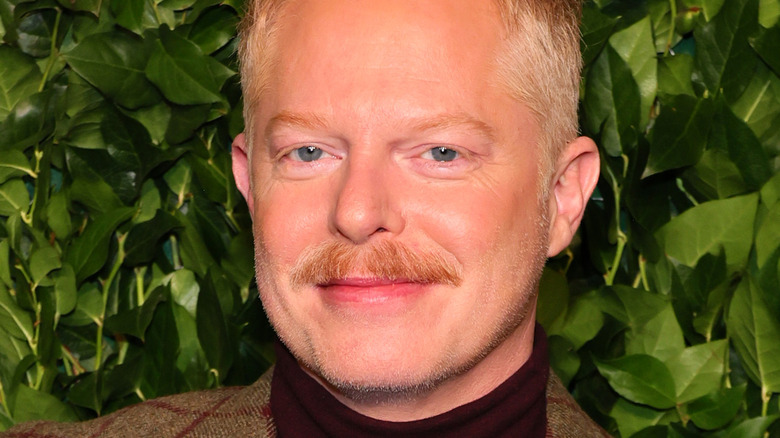 Theo Wargo/Getty Images
ABC's "Modern Family" enjoyed a tenure on the small screen that most sitcoms don't even come close to achieving. The Christopher Lloyd and Steven Levitan-created series debuted in September 2009 and ran until April 2020, compiling 250 standard episodes across 11 seasons and building a global fanbase that couldn't get enough of it. While far from the most over-the-top or flashy show on the airwaves, "Modern Family" won over most audiences by keeping things fairly grounded and allowing its massive ensemble cast to put their acting strengths on display each and every week.
Looking back on the "Modern Family" cast of characters, it's absolutely stacked with television favorites. Folks such as the dog-like Phil Dunphy (Ty Burrell), the witty Lily Tucker-Pritchett (Aubrey Anderson-Emmons), and more remain beloved all these years after the show's conclusion. Mitchell "Mitch" Pritchett (Jesse Tyler Ferguson) and his husband, Cameron "Cam" Tucker (Eric Stonestreet), proved no exceptions, winning fans over with their hilarious antics and undying love for one another. In fact, they became so popular that they and their daughter Lily nearly got a show of their own.
Yes, plans were in place for a Mitch, Cam, and Lily-centric "Modern Family" spin-off that, according to a recent update, will not be moving forward. Here's why the program won't make it to screen, as explained by Ferguson himself.
ABC elected to pass on the Mitch, Cam, and Lily spin-off series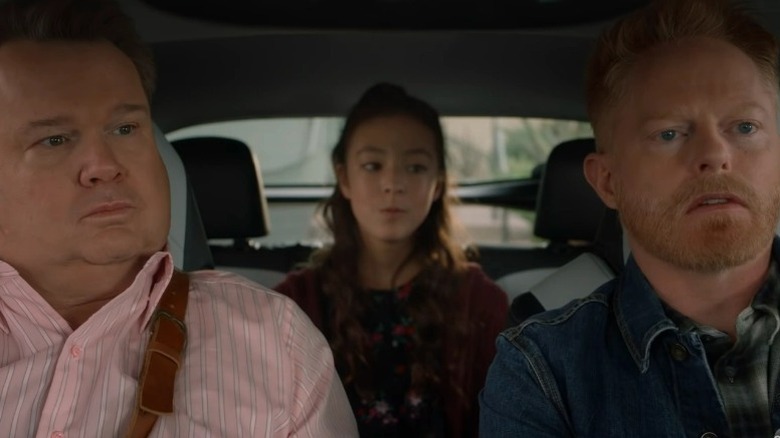 ABC
In May 2022, Jesse Tyler Ferguson gave "Modern Family" fans a disappointing update on the Mitch, Cam, and Lily spin-off title. During an appearance on "Watch What Happens Live with Andy Cohen," Ferguson revealed that ABC has elected not to move forward with it. "I think the network decided against it. That's the first time I've ever said that," he stated, adding, "We'd been on for 11 years, and I think they were ready to move in a different direction." With that, it seems unlikely that we'll get to see the Tucker-Pritchett family take a spotlight all their own as they acclimate to their new life in Missouri, where they moved in the "Modern Family" final season.
While the future of the Mitch, Cam, and Lily show is bleak at the time of this writing, if you want to see it happen, all you can really do is remain positive that it'll see the light of day. That's what Ferguson himself is doing, seeing as a month after admitting that the show wouldn't happen, he shared that the script was completed. "The script's out there, and it's very good. So you know, who knows? If someone wants to produce it, maybe," Ferguson told Entertainment Tonight, teasing that, in some form or fashion, the program could become a reality under the right circumstances.
We'll just have to wait and see if the Mitch, Cam, and Lily "Modern Family" off-shoot will actually happen. If you're interested in it, make sure to keep your fingers crossed for someone to come along and pick it up.