First Live-Action Christopher Robin Poster Teases New Winnie The Pooh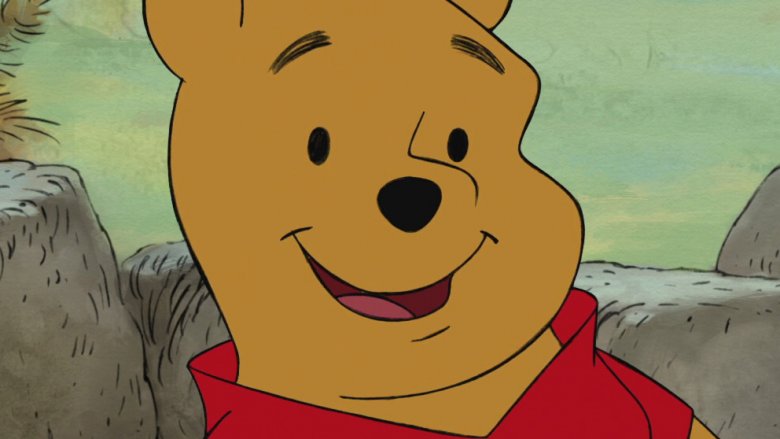 Disney
Ready to venture back into the Hundred Acre Wood?
Following the release of the dazzling teaser trailer for Disney's Mary Poppins Returns, which debuted during Sunday night's Oscars ceremony, the House of Mouse has unveiled the first poster for its next live-action redo: the new Winnie the Pooh film Christopher Robin. 
The image teases fans with a fresh version of the cuddly bear with a constant craving for honey, seen with a brown hat covering his head and a briefcase and umbrella supporting his stance. A teaser for the movie is expected to drop on Tuesday, March 6. 
Take a peek at the poster below.
Directed by Finding Neverland and Quantum of Solace filmmaker Marc Forster, Christopher Robin centers around Ewan McGregor as an adult version of the eponymous character. Having "lost his way," Christopher must turn to his childhood friends – Pooh, Eeyore, Tigger, and more — in order to find himself and remember the kind, loving person he used to be. 
Joining McGregor for the film are Hayley Atwell as Evelyn, Christopher's wife; Bronte Carmichael as Madeline, Christopher and Evelyn's daughter; and Mark Gatiss as Keith Winslow, Christopher's boss. The movie's voice cast includes Jim Cummings as Winnie the Pooh, Chris O'Dowd as Tigger, Brad Garrett as Eeyore, Toby Jones as Owl, Nick Mohammed as Piglet, Peter Capaldi as Rabbit, and Sophie Okonedo as Kanga.
Here's the full plot synopsis for Christopher Robin: "In the heartwarming Christopher Robin, the young boy who embarked on countless adventures in the Hundred Acre Wood with his band of spirited and lovable stuffed animals, has grown up and lost his way. Now it is up to his childhood friends to venture into our world and help Christopher Robin remember the loving and playful boy who is still inside."
Christopher Robin will open on August 3.