Stranger Things' Eduardo Franco Channeled Sean Penn's Spicoli When Playing Argyle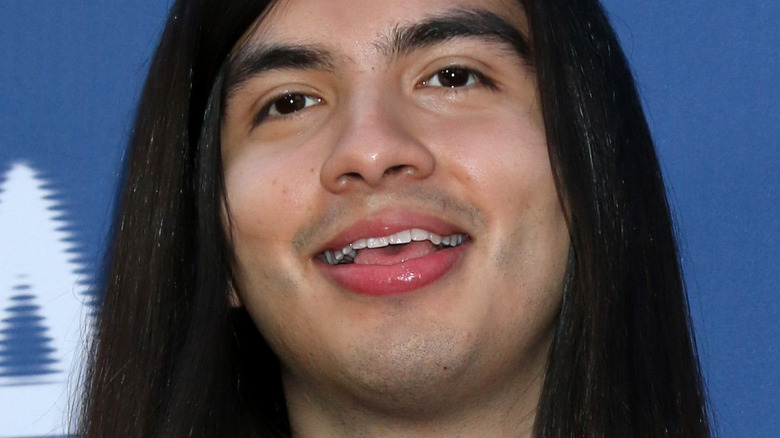 Kathy Hutchins/Shutterstock
Trying to keep everyone calm while the world is being attacked by monsters is a tall order. Luckily, Argyle (Eduardo Franco) is up for the challenge in Season 4 of the hit Netflix series, "Stranger Things." This chill pizza connoisseur joins the quest to save the world from the Upside Down when he befriends Jonathan Byers (Charlie Heaton), whose family relocates to sunny California following Season 3's tragic events. Season 4 begins with Argyle supporting Jonathan as he tries to figure out the future of his relationship with Nancy Wheeler (Natalia Dyer). But Argyle soon finds out that there is more to Jonathan's family than meets the eye and becomes the designated driver that takes himself, Jonathan, Mike Wheeler (Finn Wolfhard), and Will (Noah Schnapp) on a road trip aimed at saving Eleven (Millie Bobby Brown) and stopping Vecna (Jamie Campbell Bower).
Argyle's chill nature becomes comedic relief in an intense season that has "Stranger Things" fans connecting the dots in Eleven's past. The show is not shy about drawing from some of the biggest moments in 1980's pop culture, and when it comes to inspiration for Argyle's attitude, Franco had one very iconic character in mind: Jeff Spicoli (Sean Penn) from the 1982 comedy, "Fast Times at Ridgemont High," another sensation that transformed its young cast into stars.
How Franco drew inspiration from Penn's Spicoli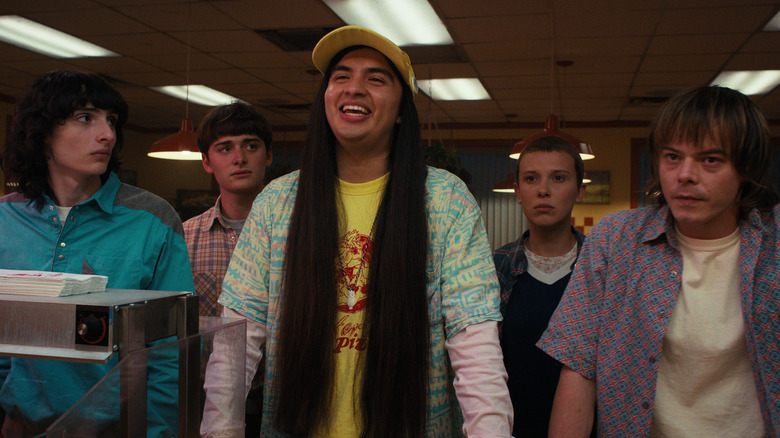 Netflix
While Sean Penn has a long list of well-known credits, including "Milk" and "Mystic River," he's known to multiple generations as one of the best teen characters in movie history, Jeff Spicoli, the high school slacker and surfer who, like Argyle, has a deep appreciation of pizza. And it's a character that Eduardo Franco drew a lot of inspiration from as he prepared to step into Argyle's surfer persona.
"Sean Penn in 'Fast Times at Ridgemont High' is always in the back of my mind," he told The New York Times. "My initial approach was to just completely be blown out of my mind all the time -– as the character, not Eduardo the actor! I wanted Argyle to be completely clueless: When someone says, 'Oh my god, Argyle, we gotta get out of here!' I'll be like, 'Huh?'"
Franco noted that not every scene called for such a reaction due to the intensity and adrenaline involved in much of Season 4. And while Argyle appears clueless, it's his quick thinking and Surfer Boy Pizza knowledge that engineers an impromptu salt bath, allowing Eleven to transport herself to her friends back in Hawkins, Indiana, as they prepare to take down Vecna. In the war against the Upside Down, few would probably have pegged a Spicoli-inspired character as a savior of humanity.