Prom Pact - Everything You Need To Know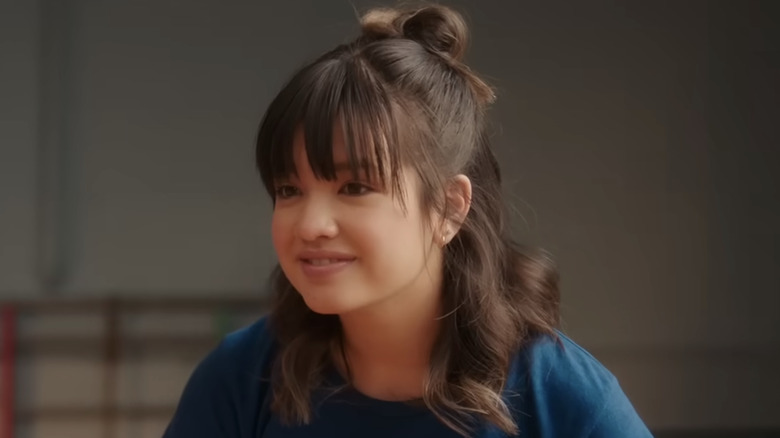 Disney+/YouTube
While Disney has a lot of exciting adventures in the upcoming year, there's nothing better than a good, old-fashioned high-school romantic comedy. While not everything needs to be about romance these days, sometimes we crave those feel-good stories that remind us of our first crushes in our youth, how nice it was to hold hands, and just how special it is to fall in love for the first time. 
Disney is no stranger to the small-screen romantic genre. Many fans grew up on the whirlwind Shakespearean romance of Troy Bolton (Zac Efron) and Gabriella Montez (Vanessa Hudgens) from Disney's "High School Musical" trilogy, who, due to their differing interests (science and basketball), didn't seem like a match. Disney allowed that Romeo and Juliet-esque storyline to resurface later in the "Zombies" trilogy, where a human girl falls in love with a, you guessed it, zombie. 
Disney is set to dazzle audiences again with another sweet love story that focuses on ambition in life and the overall unexpectedness of falling in love. "Prom Pact" is one of the new, fun movies on Disney+, hitting the streamer on March 30, 2023. Here's everything to know before you agree to that "Pact."
What is the plot of Prom Pact?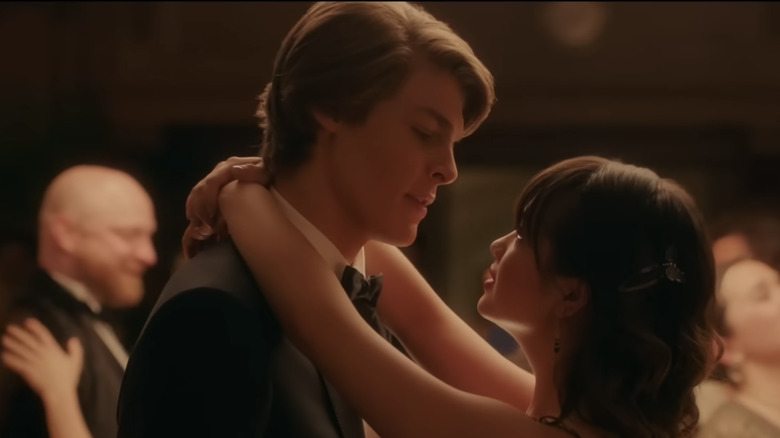 Kathy Hutchins/Shutterstock
While everyone else is obsessing over prom dresses and sweating over prom proposals, the plot of "Prom Pact" follows overachieving high school senior Mandy Yang, who has prom as the very last thing on her mind. When Mandy discovers she's been put on the waitlist for Harvard, her dream school, she becomes determined to do anything she needs to get in. This includes tutoring Graham Lansing, the popular guy who is all in for prom and whose senator father happens to be a Harvard alum. Thinking this is her ticket into the prestigious university, Mandy offers to help Graham and learns that there is so much more to life than her academic goals.
According to the tagline of the film, Mandy is a feminist who is anti-love. "Prom Pact" explores her romance reluctance as she puts herself in a vulnerable position where she questions everything she's always known.
Who starred in Prom Pact?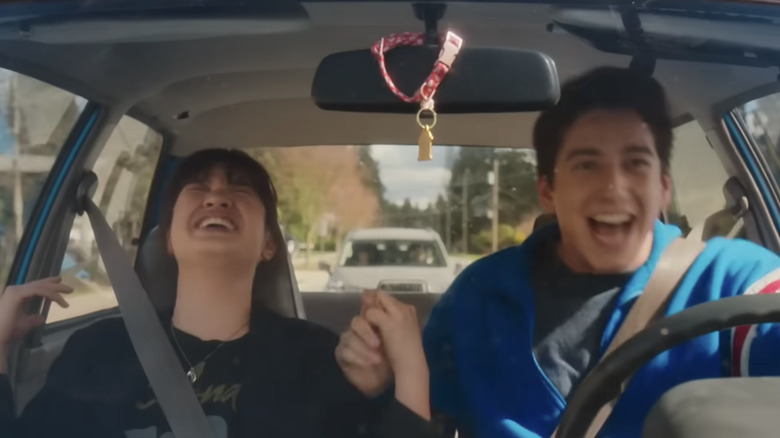 Presley Ann/Getty Images
A few familiar faces make up the cast list in "Prom Pact." This includes Peyton Elizabeth Lee, who starred in the Disney TV series "Andi Mack" and "Doogie Kamealoha, M.D." Her appearance in "Prom Pact" will be her second movie role, with her first as Sam in "The Secret Society of Second-born Royals." Joining her as Mandy's best friend Ben is Milo Manheim, better known as Zed from Disney's "Zombies" movie franchise.
Arica Himmel ("Mixed-ish") and Jason Sakaki ("Devil in Ohio") play Mandy's other friends, Zenobia and Charles. Blake Draper ("Clickbait") stars as Graham Lansing, who at first represents everything Mandy can't stand and transforms into someone who opens up the world for her. Similar to the popular crowd, Monique Green ("Big Shot") appears as a cheerleader.
According to Collider, comedian Margaret Cho starred as the sarcastic counselor Ms. Chen, who tries her hardest to help Mandy get into Harvard but isn't afraid to throw in a joke or two. Wendi McLendon-Covey appeared as Mandy's mom, Alyssa Yang. David S. Jung ("Brooklyn Nine-Nine") portrayed Mandy's dad.
Who wrote and directed Prom Pact?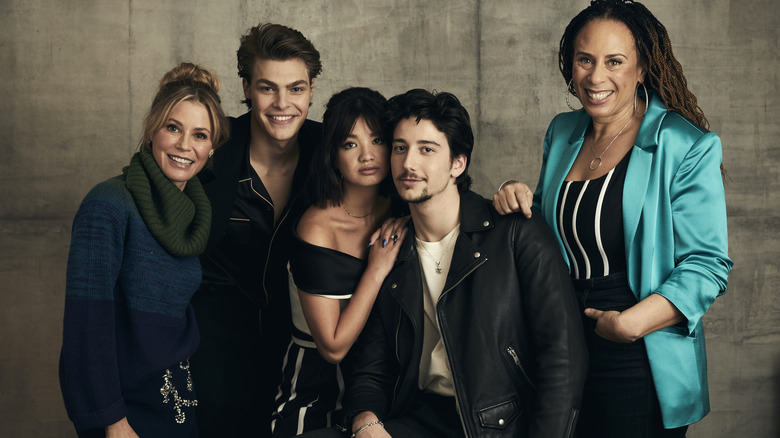 Jsquared Photography/Getty Images
Julie Bowen, who serves as one of the movie's executive producers, is definitely the biggest name on the flick's creative team, but some serious talent worked hard behind the scenes to bring "Prom Pact" to Disney+. 
The movie's director, Anya Adams, has worked on dozens of popular shows, helming episodes of "Fresh off the Boat," "Black-ish," "GLOW," and "The Good Place. Perhaps more importantly, she's directed episodes of Showtime's "Yellowjackets," Disney+'s "Doggie Kamealoha, M.D.," and Netflix's "Ginny and Georgia," all projects that focus on the inner lives of social strata of American teenagers. As for the writing talent, Anthony Lombardo wrote the "Prom Pact" script. It's his feature film debut, having previously worked for a few seasons on "American Housewife," wrote the short "Girl Code," and worked alongside Bowen as a writing assistant for 110 episodes of "Modern Family."
What critics and audiences are saying about Prom Pact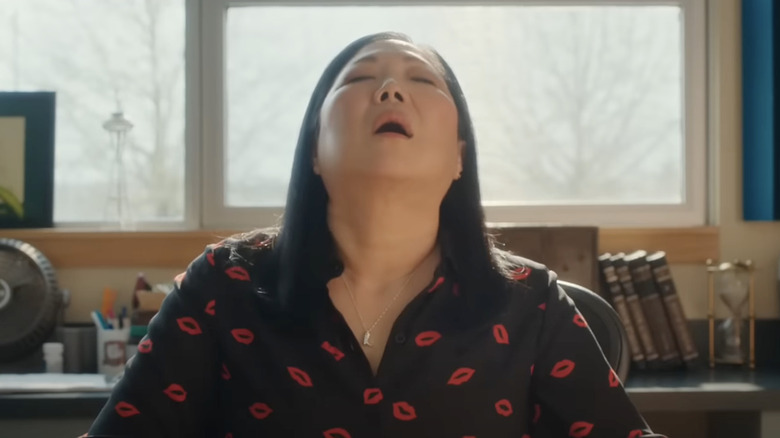 Disney
Geared toward as broad an audience as possible of kids and teenagers, "Prom Pact" isn't the kind of project that necessarily seeks out critical praise or awards. According to Rotten Tomatoes, less than 10 professional critics even bothered to watch and rate "Prom Pact." But those who did seemed to nearly universally enjoy or appreciate the Disney+ original film, bestowing it with an 88% aggregate score. Film and TV writers seemed to lock in on the homages and deconstruction present in "Prom Pact," as well as the movie's narrative ambitions. "The film is an exemplar of its genre, one that honors its forebears while also acknowledging and attempting to correct their more floating faults," said Michael Nordine of Variety, while Natasha Alvar of Cultured Vultures compared it unfavorably to recent teen fare like "Lady Bird" and "Booksmart," but still believes it's worth a watch: "It's a still a fun time, especially if you enjoy the movies that inspired it."
With Disney+ yet to review streaming viewership figures for "Prom Pact," it's tough to gauge the movie's popularity with viewers. However, Rotten Tomatoes users gave it an approval rating of 74%.
Where to watch Prom Pact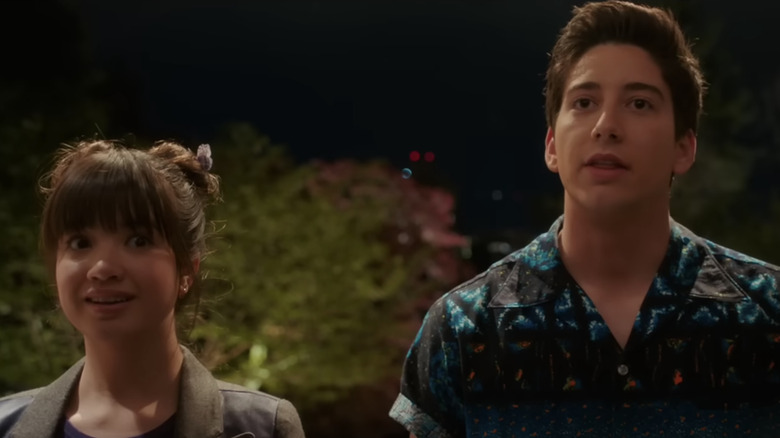 Disney
The Disney Channel used to be the place to go for teens, tweens, and young adults seeking fun and frothy rom-coms about people their age starring actors their age. With the launch and immediate and sustained popularity of the Disney+ streaming service in 2019, Disney has routed a lot of its feature-length films to that subscription-based online avenue. Along with live-action remakes of animated Disney fare like "Lady and the Tramp," "Pinocchio," and "Chip 'n Dale: Rescue Rangers," Disney+ is the first stop and point of origin for original movies directed at a young audience, such as "Flora & Ulysses," "Godmothered," "Zombies 3," and, as of 2023, "Prom Pact." 
The TV-14-rated Disney-branded "Original Movie" debuted on the Disney+ service for paid subscribers on March 30, 2023. Barring some future symbiotic airings on the Disney Channel or other networks under the same corporate umbrella, Disney+ is where "Prom Pact" will be available for instant viewing for the foreseeable future.