Cult Classic Galaxina Being Rebooted As A TV Series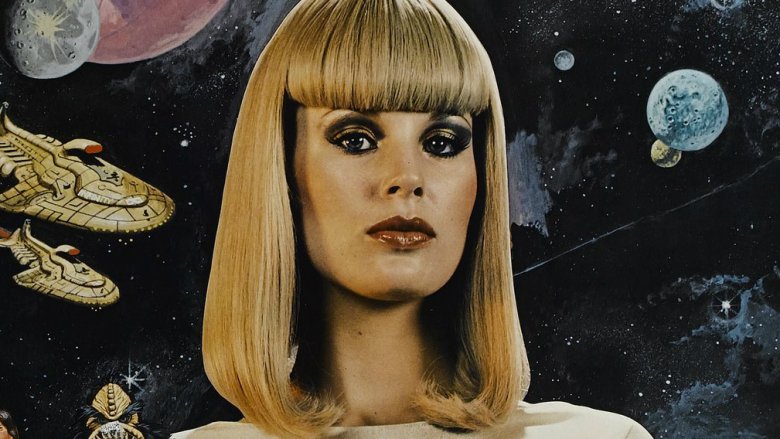 Crown International Pictures
The low-budget sci-fi comedy Galaxina is getting a massive upgrade.
Deadline reports that Crown International Pictures, producer of the 1980 flick written and directed by William Sachs, is developing a reimagined version as a TV series. 
The original film starred the late Dorothy Stratten as Galaxina, a voluptuous, blonde android who holds the key to a mysterious stolen gemstone called the Blue Star. The movie served as both an homage and a parody of sci-fi hits like Star Wars, Star Trek, and Alien, all while making the most of Stratten's status as Playboy's Playmate of the Year in 1980. Stephen Macht, Avery Schreiber, and J.D. Hinton co-starred in the movie.
Producers of the update said the TV series will be a fast-paced and sophisticated sci-fi thriller with high production values and an edgy, cable-ready feel. Mark A. Altman (The Librarians, Agent X) will serve as showrunner, and he has some iconic reference points in mind. 
"We are thrilled to be working with Crown on updating one of their most important and iconic films for today's contemporary audiences," he said. "It's our hope to combine the groundbreaking sci-fi storytelling of Ron Moore's Battlestar Galactica with the smart, uplifting optimism of classic Star Trek. Crown has a vast, untapped library of classic motion pictures that my generation grew up with and we're delighted to be working with our friends there to share these great stories."
Check out the trailer for the original movie below.